Display Photos At Wedding With Our Family Photo Display Board
Ways To Display Photos At Wedding
Our wedding decoration of the week this week is our family photo display board. Weddings are a time when friends and family come together, it is a lovely gesture to display photos of various family members on their wedding days, some may be recent and others not so recent, perhaps you have photos of your parents and grand parents, aunties and uncles on their wedding days. This brings back memories for many of the guests who may have been to these weddings themselves.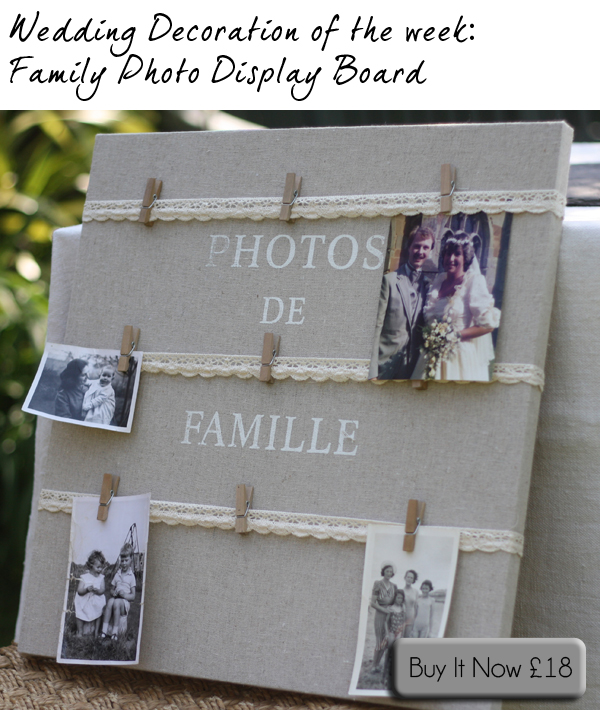 View our family photo display board in our shop
Product Description
Display photos at wedding with this lovely notice board.
This family wedding photo display board has hooks on the back for hanging or can be propped up against a wall or on an easel.

The photo display board is neutral beige in colour with text in white.
With vintage lace and small wooden pegs to hang your cherished family photos from.
The text reads Photos De Famille.
Photo display board measures 40cm x 40cm and comes with 9 wooden pegs.
Price £18
You may also like to read our blog post showing more ideas for displaying old family photos at weddings.