Eye Spy Lists For Guests With Disposable Cameras At Weddings
Are you thinking of putting a disposable camera on each of your wedding guest tables? This is a lovely idea as you'll see your wedding through the eyes of your wedding guests – It's great fun having them all developed.
We were inspired by one of the recent weddings we went to, why not create a game or list of photos / moments you want your guests to capture on their cameras. This gives purpose to the camera sitting on the table and you'll get photos you want.
Eye spy list of photos for disposable cameras at weddings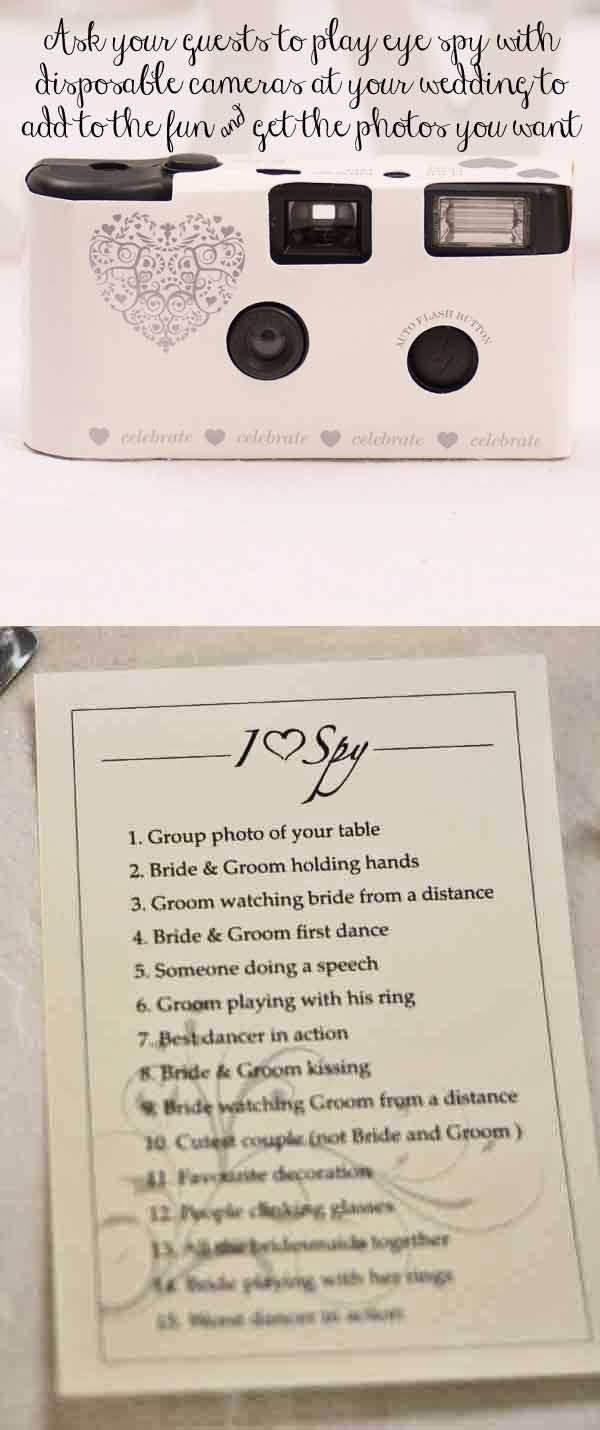 You can add any photos you want to the list but here are a few to get you started:
Group shot of the table
Photo of the bride and groom holding hands
Photo of the groom playing with his ring
Photo of the bride playing with her ring
Photo of the first dance
Photo of someone doing a speech
Photo of the cutest couple (not the bride and groom)
Photo of the best dancer in action
Photo of clinking glasses