Marquee Wedding Decorations ~ Join Us On Pinterest
Over the last few months the wedding season has well and truly kicked off, on the weekends I have been working with our sister company Passion for Flowers as it becomes their busiest time of year. A number of the recent weddings I have been setting up have been in marquees, each of them has been wonderfully decorated. This week I have been pinning my favourite marquee wedding decorations.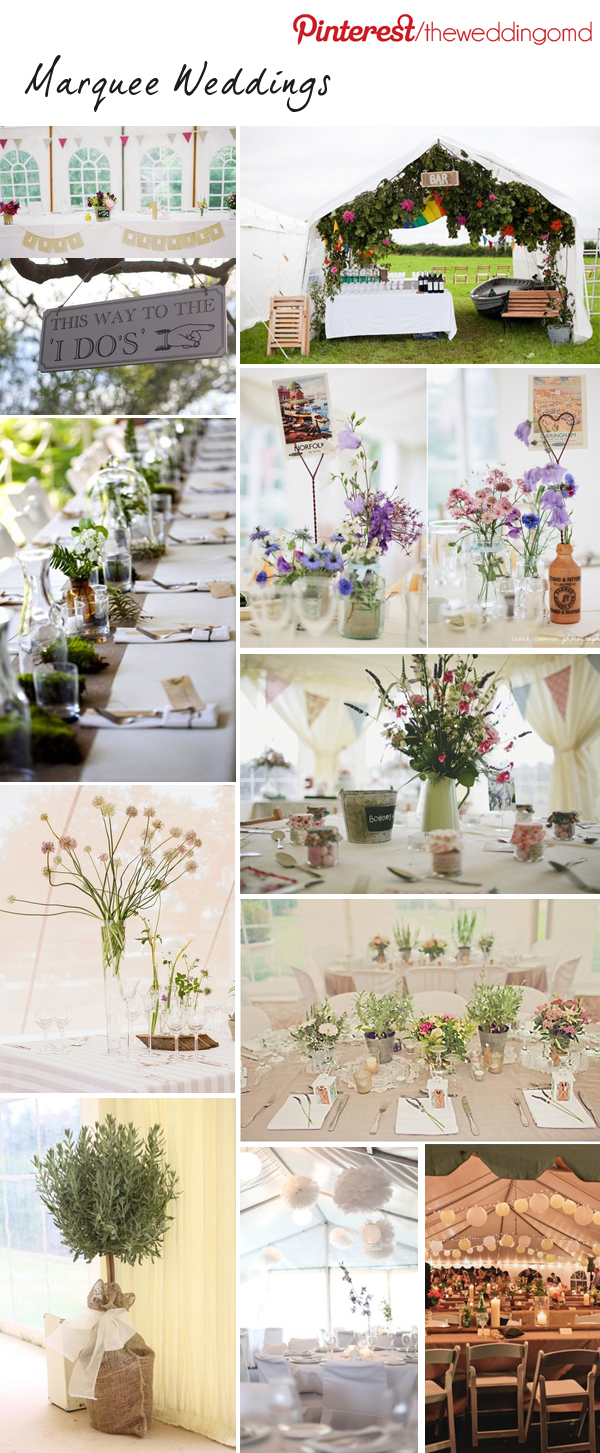 There is so much scope when decorating a marquee wedding, the marquee acts as a blank canvas for you to put your own style on it. I love bunting hanging from the marquee poles or pom pom and lanterns.
Add colour to the tables by adding a hessian runner or square of hessian. Keep to a country / rustic look by using bottles, jam jars, jugs and buckets on the tables or add glamour by using mercury silver glass vases.
Are you having a marquee wedding, what have you chosen as your marquee wedding decorations?