How To Make Ribbon Wands For Weddings DIY Guide
If you are looking for an alternative to petal confetti ribbon wands are a fab idea. Lay a ribbon wand on everyone's chair at the wedding ceremony or leave them in mason jars for guests to help themselves. Guests can wave these pretty ribbon wands as you walk down the aisle as a married couple.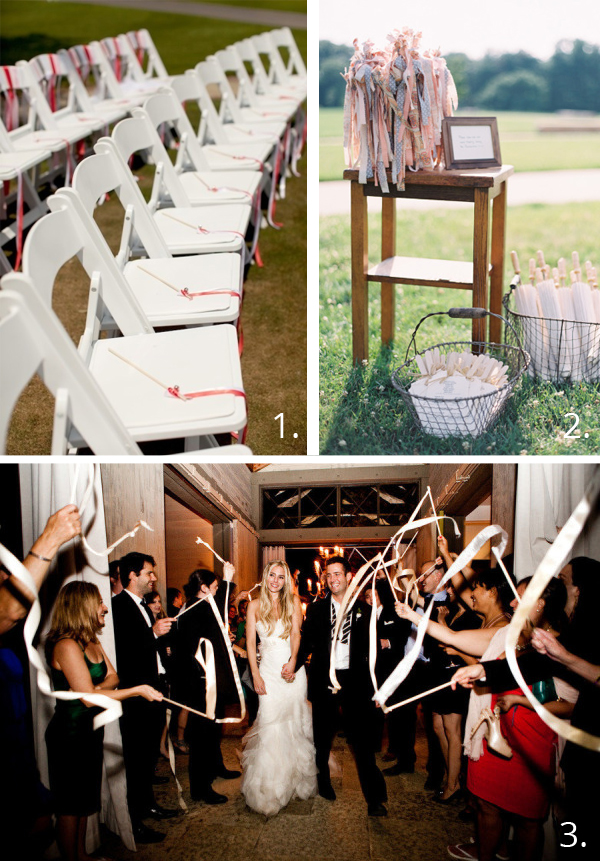 The great thing about ribbon wands is they are super easy to make yourselves. Follow our step by step guide below showing how to make ribbon wands. This step by step tutorial was found on Hey Gorgeous, see the original post here, photography by Jenna McKenzie.
How To Make DIY Ribbon Wands For Weddings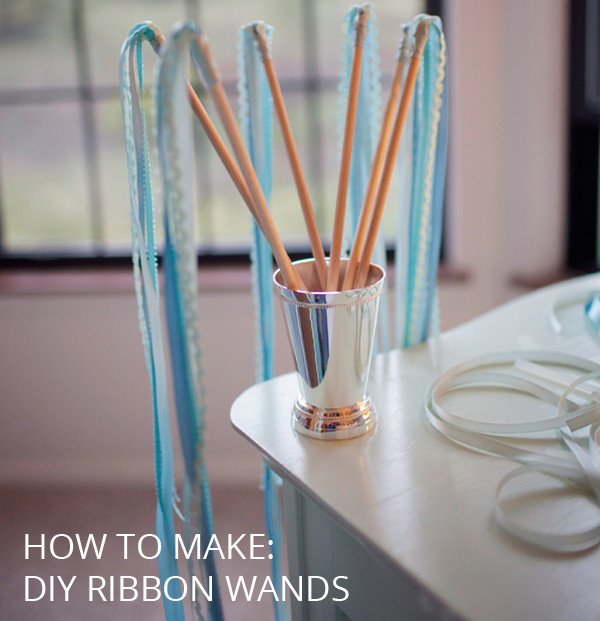 You Will Need
Wooden dowels
Ribbon in your choice of colours and materials (depending on your wedding style you could choose satin ribbon, hessian ribon or lace ribbon, or a mixture)
Glue gun
Scissors
1. Unravel your first roll of ribbon completely. Match up both ends of the ribbon so the ribbon is folded in half, then fold the ribbon in half again, and again until the folded length of ribbon is the desired length for your wands. The length is up to you, we suggest approx 60cm, if they are too long they will get tangled.
2. Once you have the lengths you want, cut the loops of ribbon at each end, this will leave you with individual stands of ribbon all identical lengths.
3. Do the same for all your rolls of ribbon.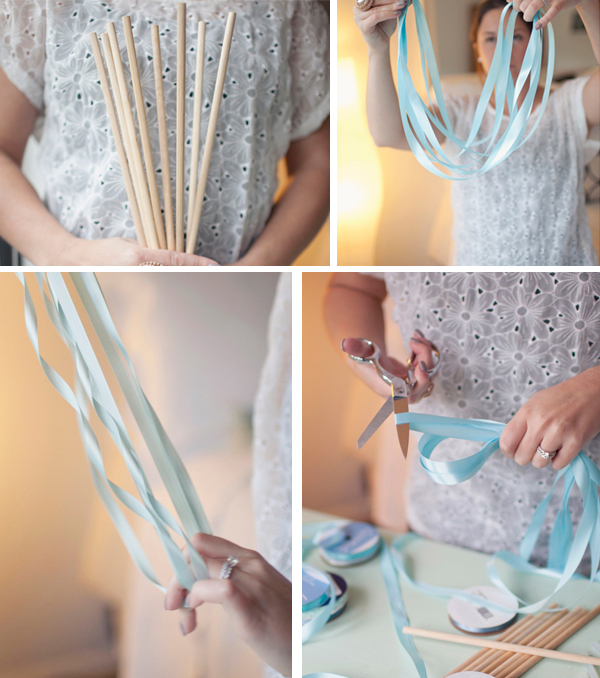 4. With the glue gun dab a small amount of glue onto the end of a wooden dowel. Place the very end of a strand of ribbon onto the glue, spreading it out. Continue to stick stands of ribbon the the end of the wooden dowel, overlapping the previous piece of ribbon slightly.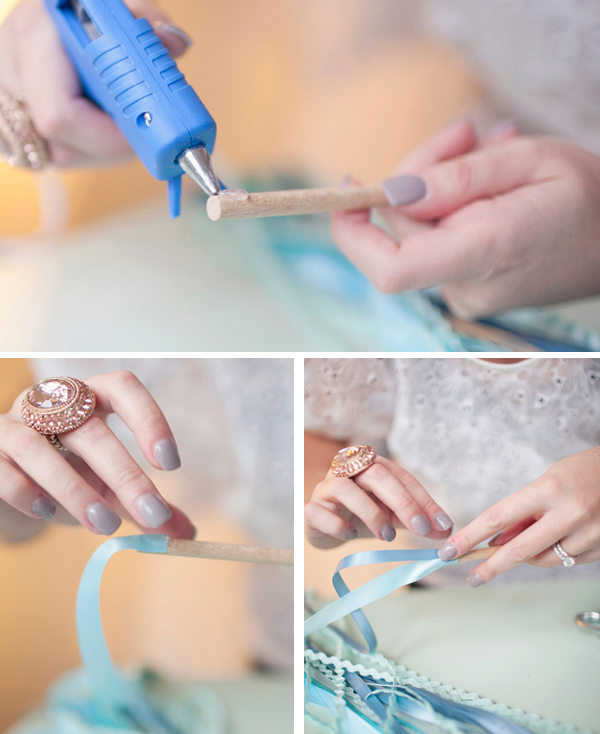 5. Once you have finished you are ready to 'seal' the ribbons to the wooden dowel with glue. Take another strand of ribbon wrap it tigthly around the end of the wooden dowel where you have already fastened the ribbon working your way down until it looks neat. Fasten the end down with more glue.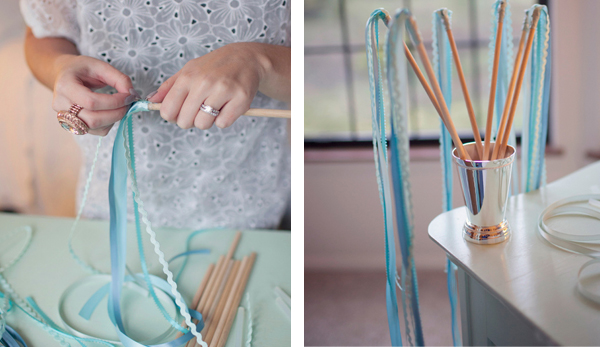 There you have it, easy to make ribbon wands for your guests to wave as you walk down the aisle. If you are looking for ribbons, you may like the collection of wedding ribbons available in our shop.