Wedding Vases & Wholesale Supplies for Wedding Florists & Stylists
Are you a wedding florist, wedding stylist or wedding planner?
Looking for wedding vases wholesale wedding supplies? This offer is for you:
Here at The Wedding of my Dreams we love pretty things and beautifully styled weddings. If you do too then we really want to help you out.
So, we have come up with our savings for stylists offer.
If you have a wedding company we are offering you 20% off all your orders over £500.
Read more about this offer and apply for an account here.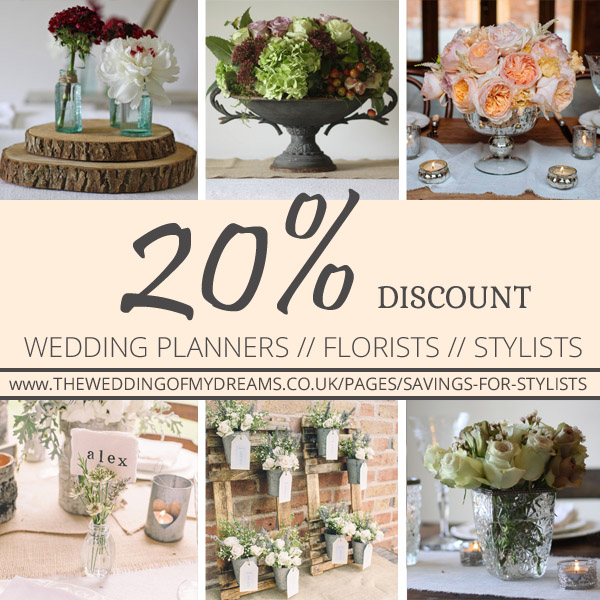 You could get discounted prices on all of our wedding decorations. Browse our popular collections below.