Blue And Blush Pink Wedding Decorations – Inspiration Board
Blue and pink can be a lovely colour combination to use at your wedding. Think all shades of blue from light blue to dusky blue right through to navy mixed with different shades of pink, I really love the blush pink mixed in with blue tones. Navy blue suits for the men matched with blush pink tied and a pink buttonhole can look perfect. For your flowers there will be loads of choices for blue and pink tones. For larger flower heads you could use hydrangeas, tall delphiniums, blush pink roses and feathery astilbe for some texture.
For table decorations you may like to choose vases and containers in blue and pink tones, blue or pink bottles can make a pretty grouping on a guest table, or use ribbon in these colours for extra detailing. To bring even more colour through you could opt for a coloured tablecloth or table runner and tea light holders.
Scroll down to see the blue and blush pink inspirations board – I love that blue ombre cake and the paper lanterns hanging from the trees.
Blue And Blush Pink Wedding Decorations – Inspiration Board

Image source: 1 pink and blue flowers 2 navy suit with pink tie 3 dusky blue bridesmaids dresses 4 blue pink and white paper lanterns 5 blue wedding cake 6 blue and pink  bouquets in jugs 7 pink astilbe in blue mason jars 8 ombre blue sponge in wedding cake 9 pink flowers in blue bottles on tree slice wedding centrepiece 10 blue bottles 11 blue and pink tablescape 12 pink lemonade with blueberries as wedding drinks 13 blush pink tea light holders 14 pink petal confetti 15 pink and blue wedding flowers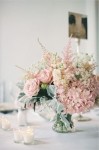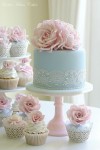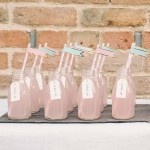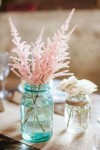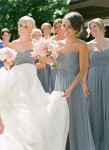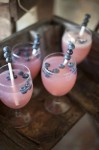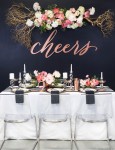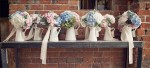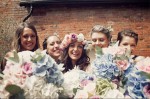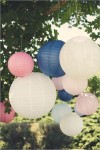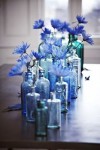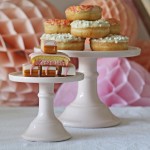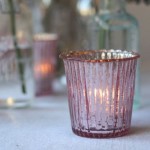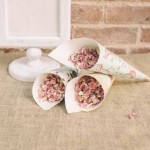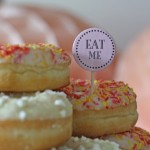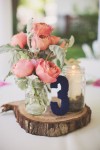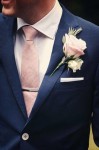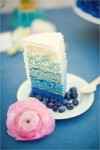 For those of you who are looking for the pink tie, we asked our facebook page. See the comments for relevant links.