Creative Ways To Wrap Bridesmaids Gifts
Have you bought your bridesmaids some lovely gifts to say thank you? Here at The Wedding of my Dreams you know we love all the little details, today we are looking at creative ways to wrap bridesmaids gifts.
Use wrapping paper with character or to match your wedding style. Brown paper, pretty floral paper or even vintage map paper for a travel theme or destination wedding. Add details to the wrapping with ribbon, twine, washi tape, buttons, gift tags, stamps and even herbs such as rosemary for a lovely scent.
Creative Ways To Wrap Bridesmaids Gifts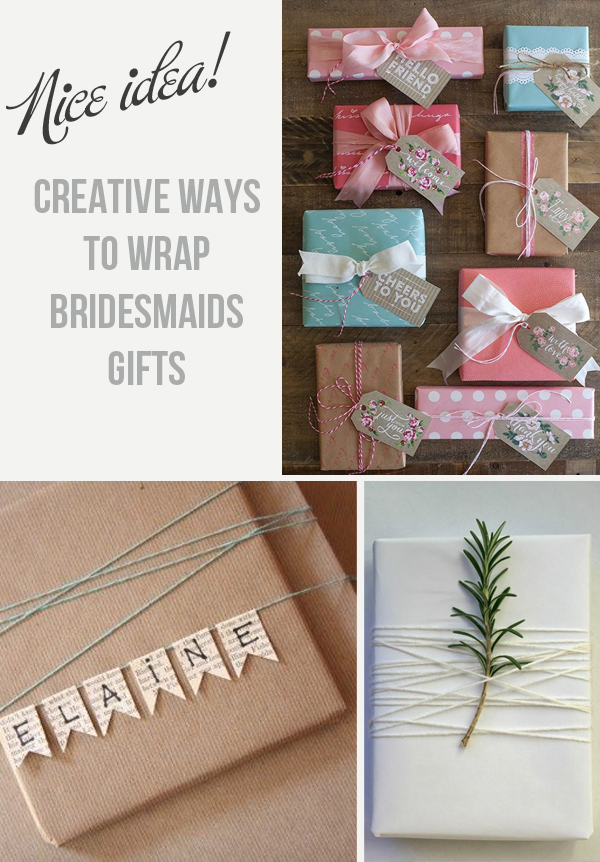 See more inspiration and image sources on our Pinterest board.