Bells Jars For Weddings – How To Style Them
We have recently added some new bell jars to our collection, they are perfect for a rustic glamour look made from clear glass and a bronze metal base with pretty detailing. If you are thinking of using bells jars for your wedding we have put together a couple of ideas and ways you could style them for your own wedding.
Bells Jars For Wedding Entrance Tables & Escort Card Tables
Bell jars make lovely decorations, they only need a couple of flowers added to them and can be placed at different heights layered on books or crates to create a wonderful display. Bell jars are a good choice for tables that need tat extra bit of decoration. Perhaps welcome tables, guest book tables, escort card tables, tables in the bar. Mix and match bells jars with other vases and candle holders to complete the look.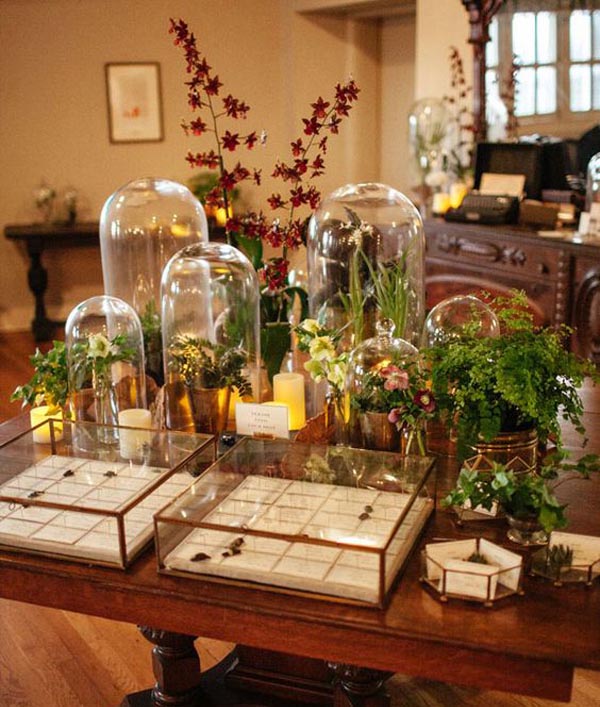 Bell Jars For Weddings – Centrepieces
Bell jars can also make lovely centrepieces. As I mentioned earlier they don't need many flowers and can look super pretty on your tables. For a woodland look incorporate bell jars and tree slices with small succulents and potted plants or herbs, mercury silver vases can transform a rustic style to a rustic glamour style. Moss is commonly used within bell jars amongst roses. Add tea light holders and candle sticks for a romantic glow.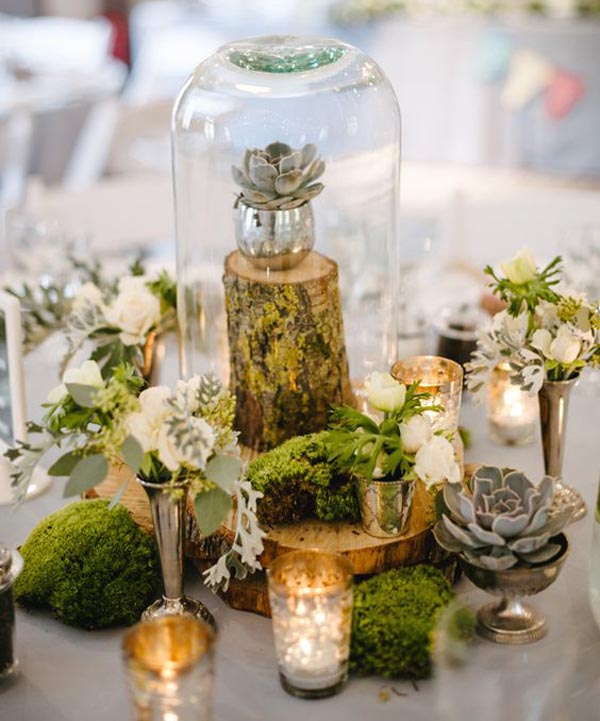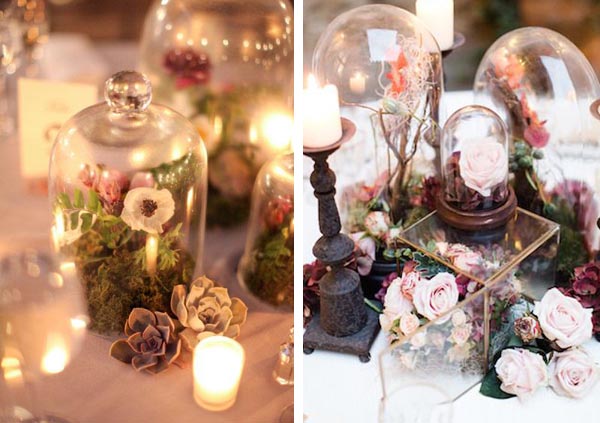 Source: image left // image right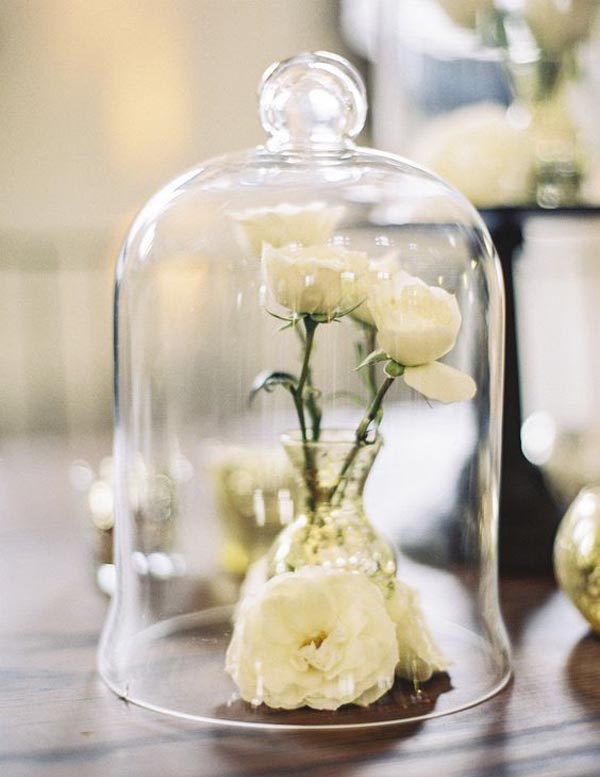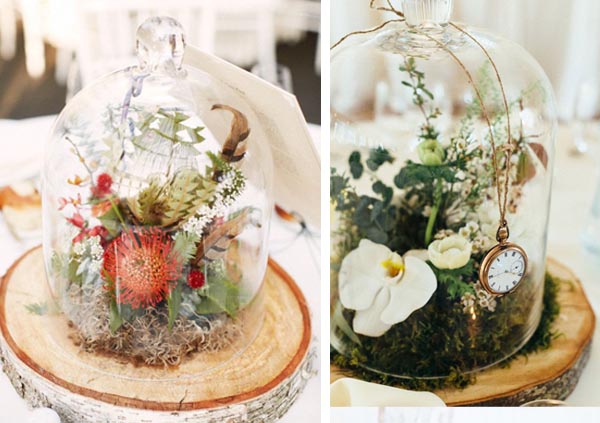 Source: image left // image right
Bell Jars To Hold Menus or Table Numbers
Bell jars could also be used in a unique way to house your wedding tables numbers of menus on each table.