How To Style A Milk Churn Wedding Table Centrepiece
A table centrepiece really sets the tone of your wedding reception, and helps your chosen theme tie in together. It adds personality and interest to your tables, and can be incredibly beautiful.
Fleur Couture styled this gorgeous table centrepiece using our milk churns, and it's perfect for a rustic, country or Summer wedding. You'll be able to see how the milk church table centrepiece can be styled with the place settings so that your tables look seriously gorgeous! This is an effortless style to recreate for your big day and it's super easy too.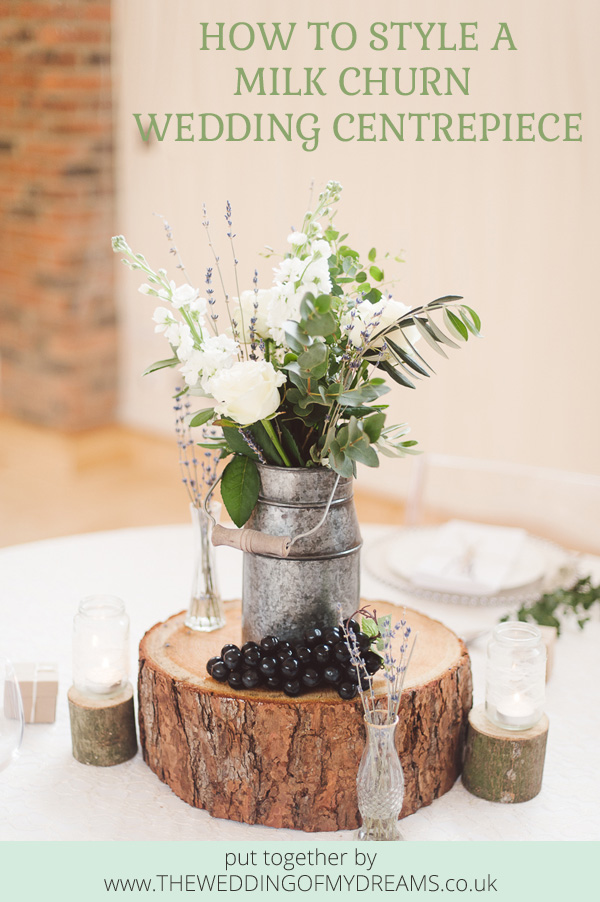 Floristry and Styling – Photographer
How To Create This Table Centrepiece
If opted for long tables rather than round tables, it's best to place the milk churns down the length of the table. We recommend a table centrepiece every four place settings or so. However, you'll be able to see what works best for your wedding venue.
Tree slices have become hugely popular as table centrepieces and it's no wonder why. They add a subtle rustic touch to any table, without being too overwhelming. You can opt for a thin tree slice or something that's a little thicker. Mix and match throughout your reception tables for a wonderfully natural style that looks effortless. Surround the large tree slice with tiny tree slices or something that you think fits in. The wooden holders in this styled shoot are tea branch tea light holders turned upside, but work perfectly for this purpose.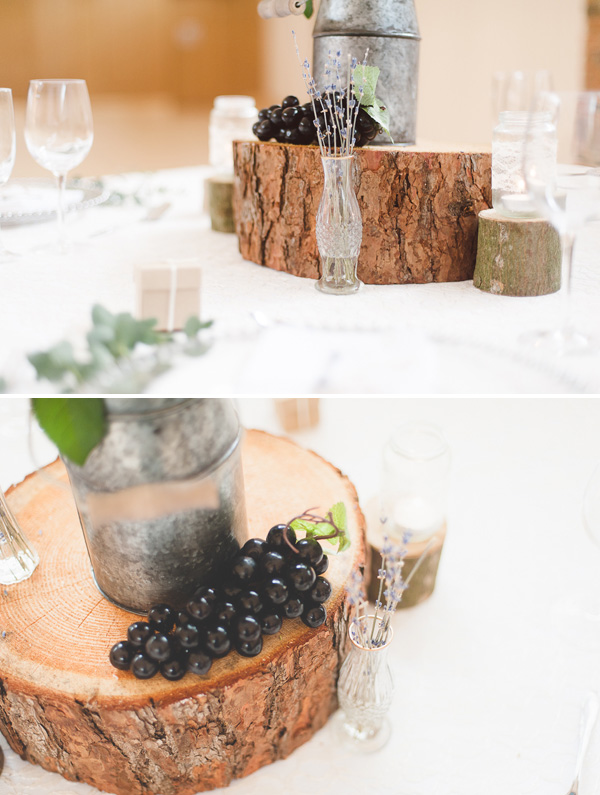 Floristry and Styling – Photographer
Fill your milk churn with flowers of your own choice, your florist will be able to guide you – blooms that tie into your bouquet will work beautifully if you are thinking of doing these yourself, they don't have to be the exact same, as long as they all work together. Wild, meadow flowers look especially fab with this table centrepiece as it suits the natural, country garden style. Your florist will be able to help you out with the milk churn flower arrangements, but if you've not got a florist to hand friends and family can lend a hand.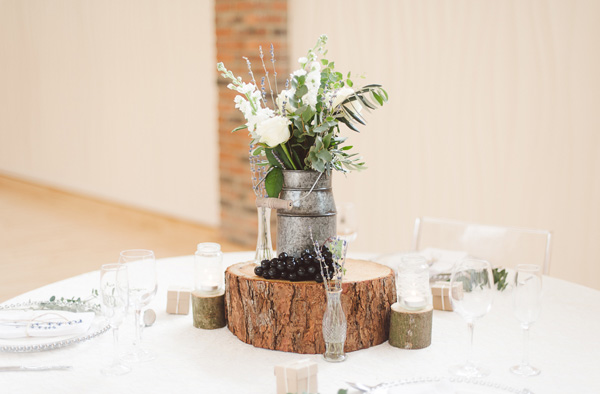 Floristry and Styling – Photographer
Add a few sprigs of lavender or other greenery to the tree slice so that it doesn't look too stark. You can really personalise this to your wedding day style – lavender looks great if it's an element carried throughout your theme, for instance in the buttonholes and bouquet. A few jam jars with tea lights dotted around (and on the smaller tree slices) will complete the look, and means there will be a subtle glow for your guests. If you're not a fan of jam jars, why not use mini glass bottles with gold rims with a sprig of greenery in?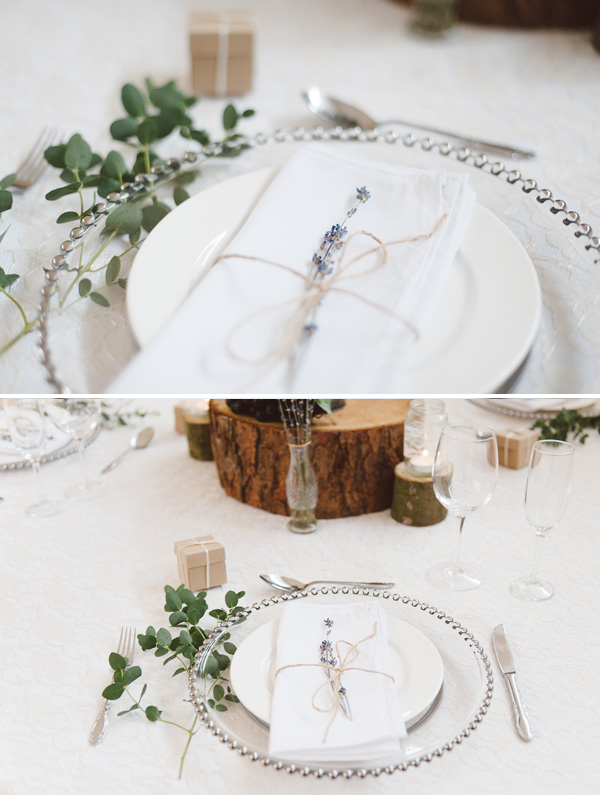 Floristry and Styling – Photographer
Your place settings can easily fit in flawlessly with your table centrepiece. Napkins wrapped with brown string is perfect for a rustic look, and a sprig of lavender or foliage will add an elegant touch. This style is all about natural textures, such as wood and hessian so be sure to incorporate this into your tables.
This is such an easy table centrepiece to recreate for your special day, and it looks absolutely fab too.