Fabulous Fern Wedding Ideas You'll Fall For
If you're anything like us and always keeping up-to-date with the latest wedding trends, you'll know that greenery has recently hit the radar. To embrace Pantone's Colour of the Year, we're sharing our favourite fern wedding ideas. Ferns can be used throughout your wedding day, from your stationery to taking centre stage as your table decor. Ferns can also be used to create a rustic woodland wedding theme, or a minimalist and botanical vibe. It's all about how you can incorporate them into your day. Discover our fabulous fern wedding ideas…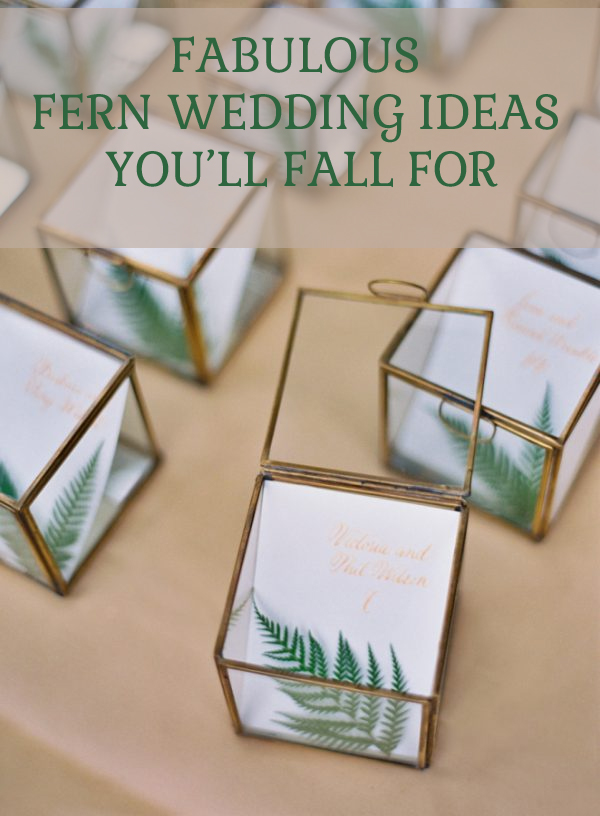 Fabulous Fern Wedding Ideas
We'll start things off with the most important outfit of the day: the bridal look. While a few pieces of emerald green jewellery will add a pop of colour to your aisle style, we adore the thought of rocking a fern flower crown.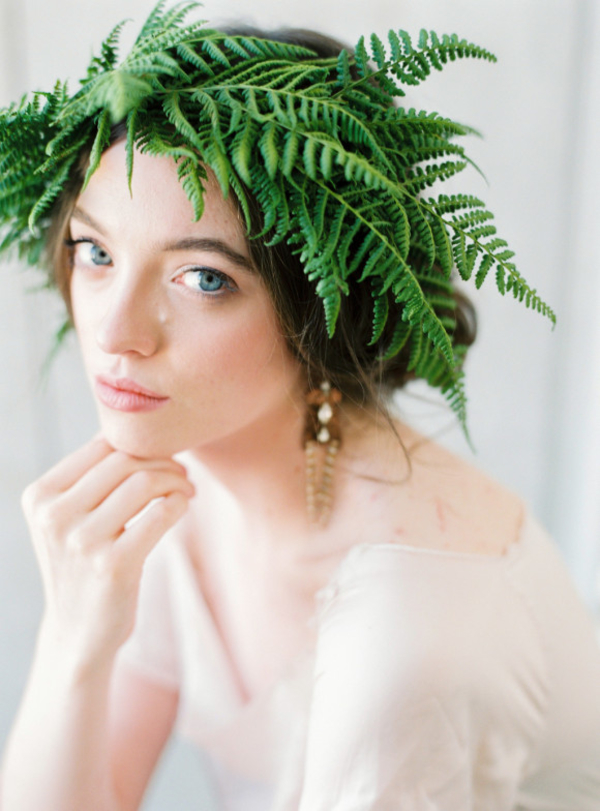 For an unusual and beautifully wild wedding bouquet, consider using a variety of different ferns. The larger the leaf, the better! This simple bouquet will look truly stunning, and it's a fab alternative to using flowers.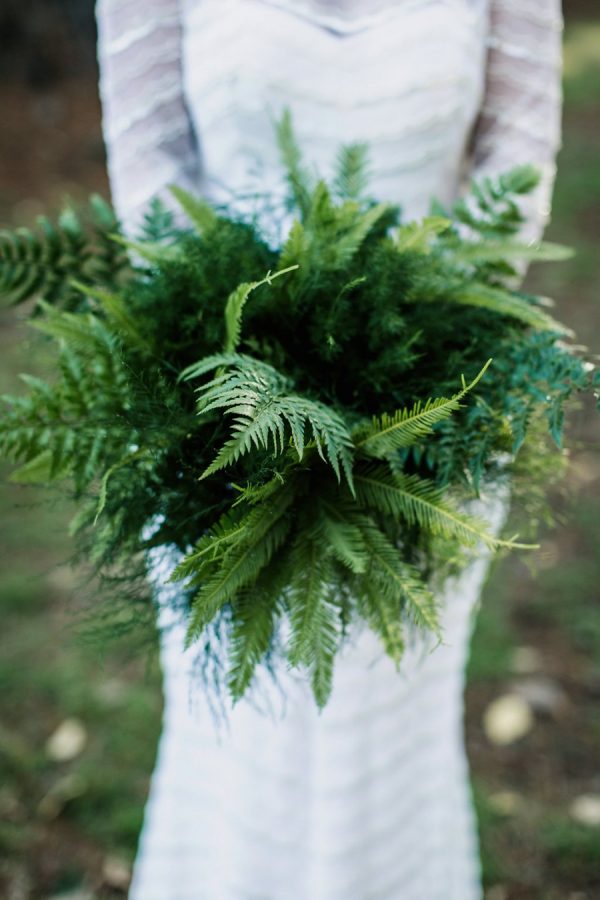 Let's not forget about the groom. While he may not be feeling bold enough to don a green wedding suit, he can easily use ferns in his buttonhole.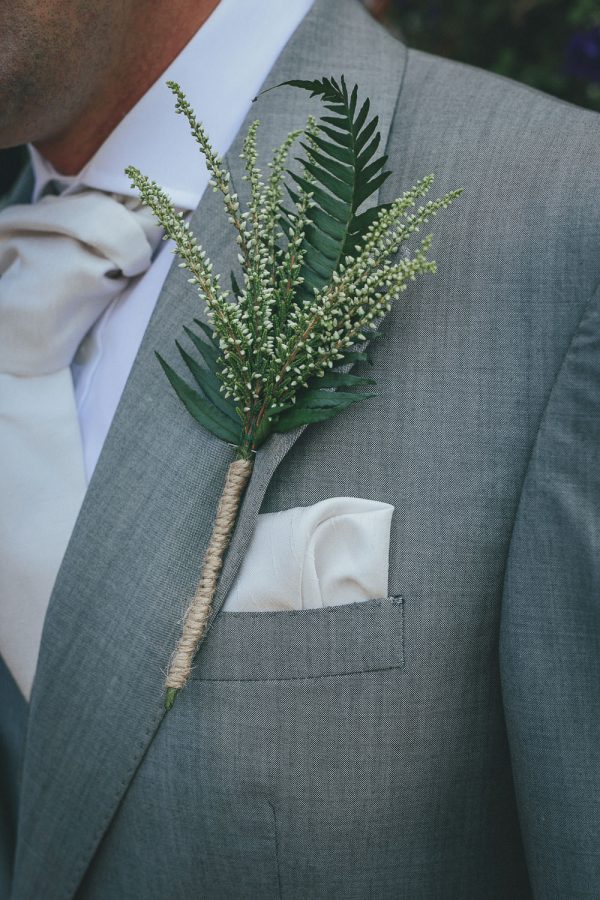 We're huge fans of creative ceremony backdrops here at The Wedding of my Dreams, and ferns lend themselves wonderfully to this! It'll make saying 'I Do' even more special and it just adds a dash of personality to your wedding venue.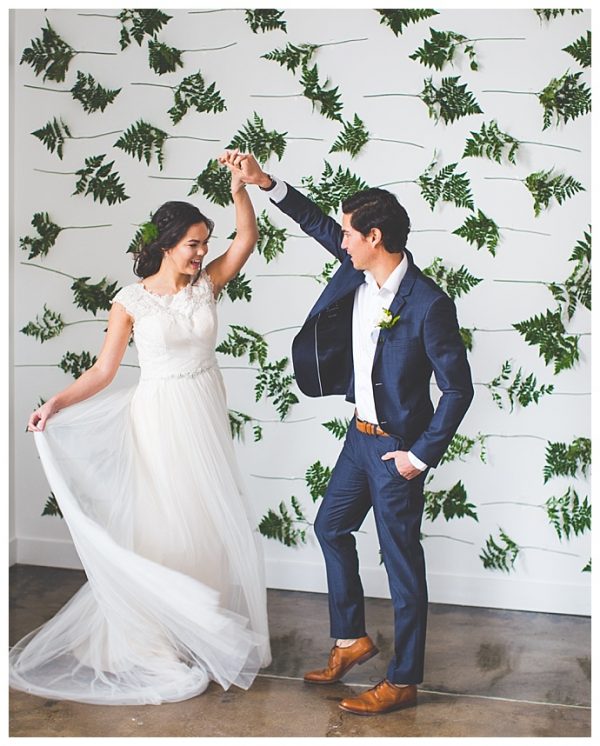 Speaking of wedding venue decor, let's talk about how to dress your reception. Colourful balloons always look super pretty, but clear balloons filled with ferns look ultra-stylish. This modern look can be used at the entrance of your wedding venue or simply dotted around your reception area. Plus, they make for fab props in your wedding photographs.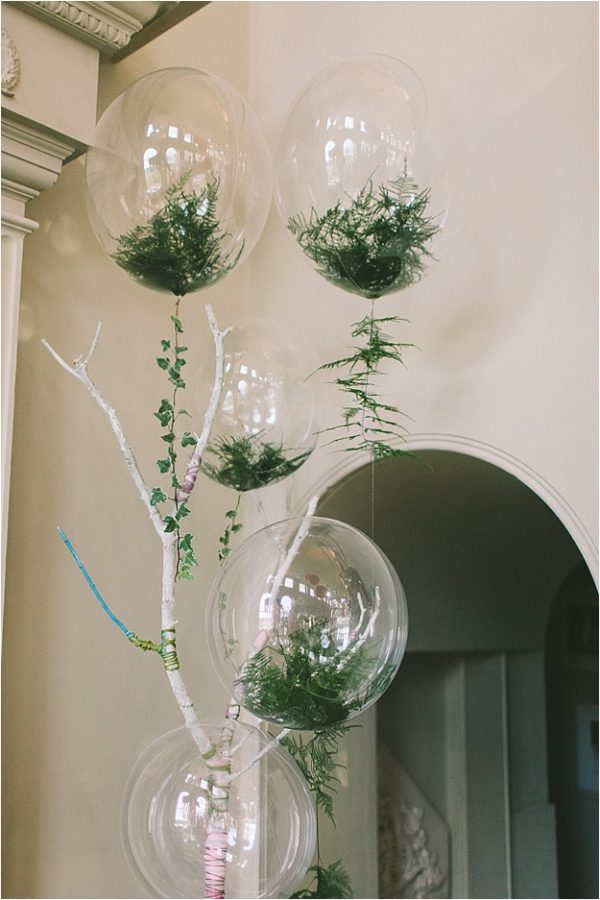 Ferns have huge impact at weddings as they're so simple yet can be used incredibly effectively. Place a single fern leaf in a vase or tie them around jars of candles. They look particularly striking paired with an elegant white colour scheme which will create a botanical paradise wedding theme.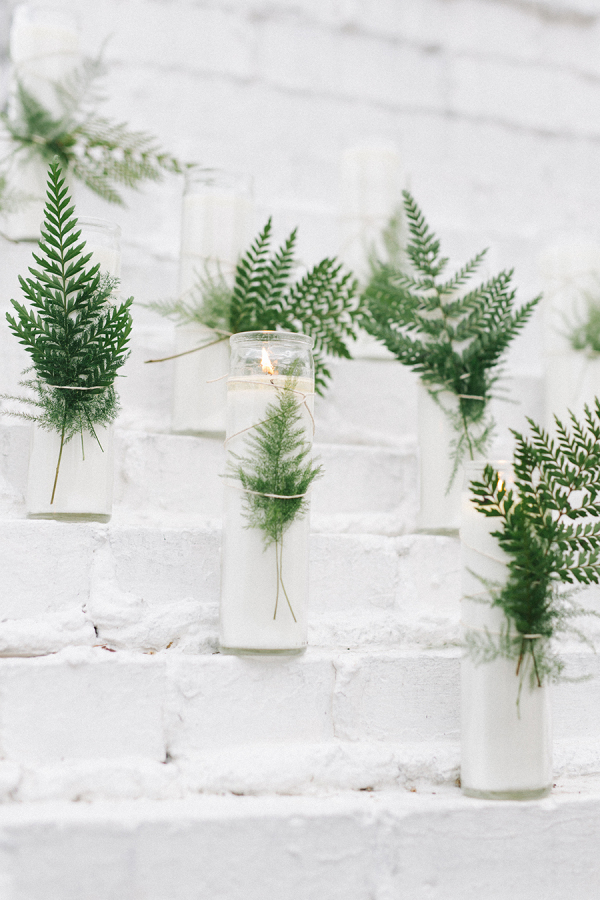 Show your wedding guests to their seats in style with a greenery-inspired table plan. Simply attach your seating plan and a variety of different fern leafs to a board.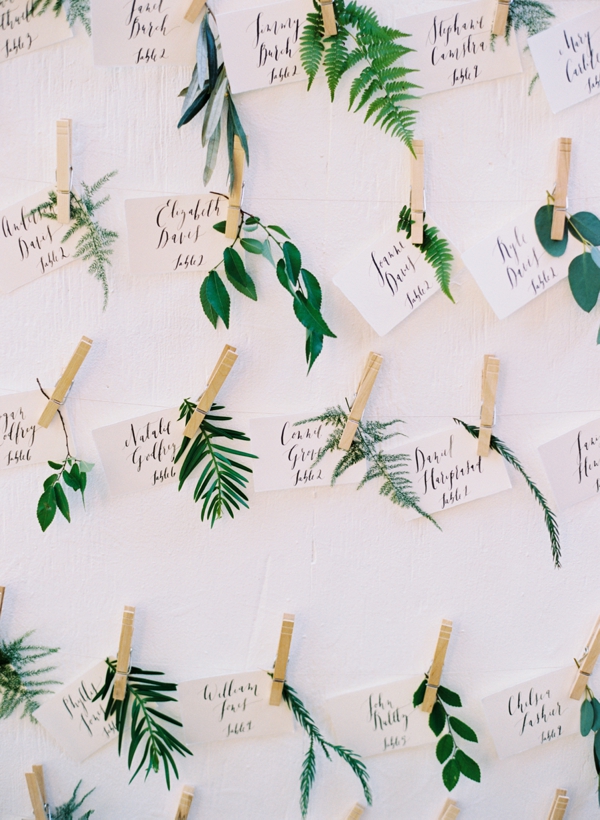 Ferns make utterly fabulous chair covers for your wedding reception. You could create an extravagant fern arrangement for the bride and groom chairs, while creating smaller version for the guests' chairs.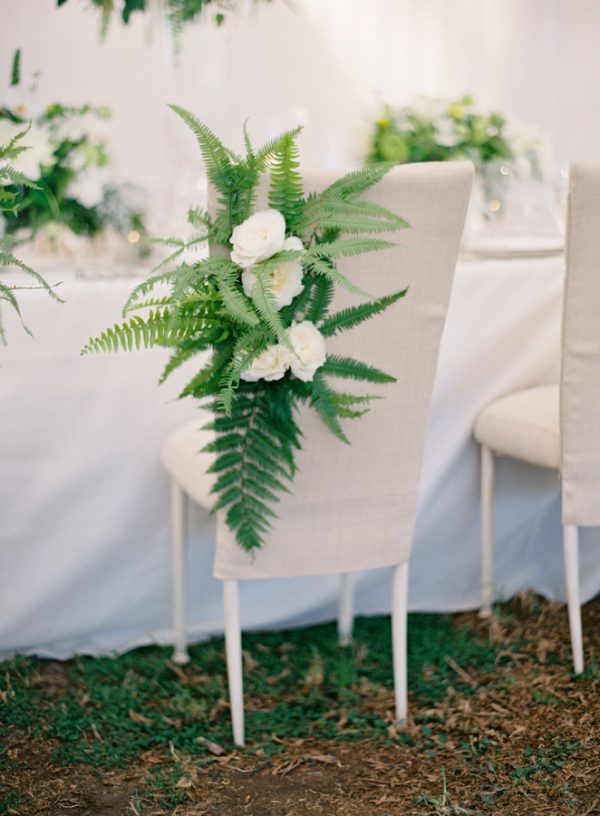 Long wooden trestle tables lend themselves beautifully to fern garlands. The combination of greenery and rustic wood looks heavenly together, and it's perfect if you are looking for natural wedding tables. When it comes to fern wedding ideas, there are so many different types of fern to choose from that you could create a wild and overgrown garland.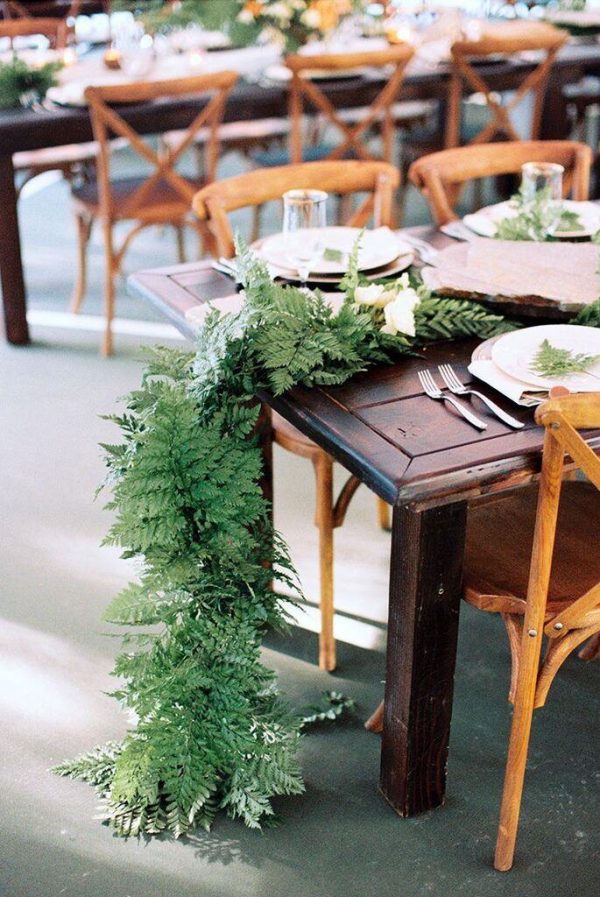 Image Source – Photography
For those with round wedding tables, ferns in all different sizes will look wonderful placed in clear vases. You could work in a few antique gold candlesticks for a warm glow, but you won't need to do too much in terms of table decor as ferns have so much impact.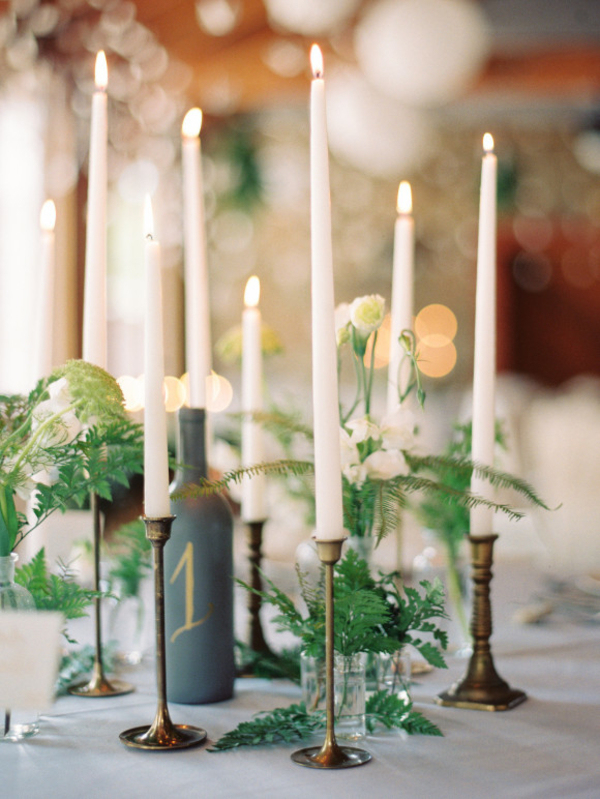 A single fern tucked inside a napkin or placed on your menu will create beautiful place settings for your wedding guests. You could perhaps tie your cutlery with a silk green ribbon for another dash of greenery. The contrast of ferns against crisp white plates, napkins and table cloths will look modern and stylish.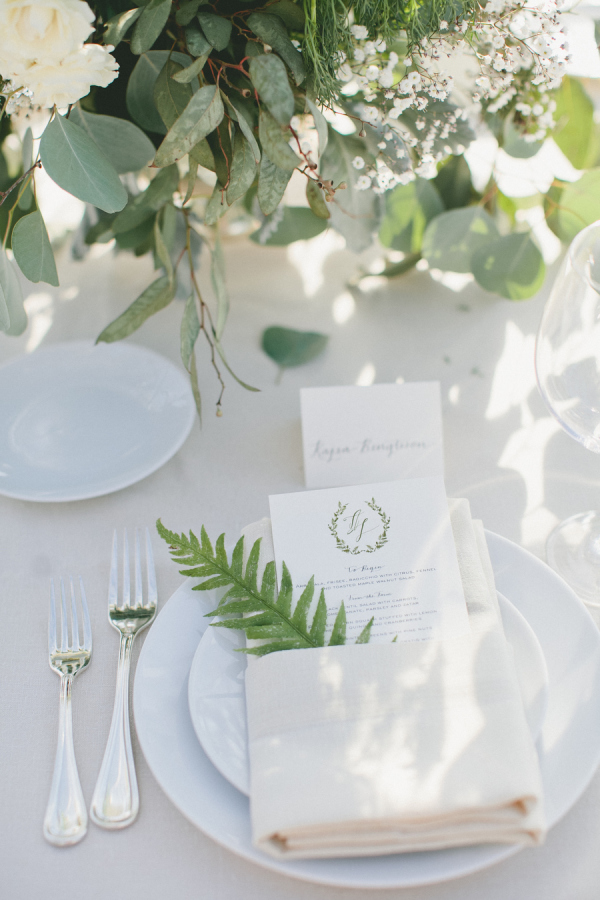 Forget using flowers on wedding cakes, 2017 is all about using fern cake toppers! Plus, we adore hand-painted wedding cakes and simple watercolour icing in a fern motif will look utterly delicious.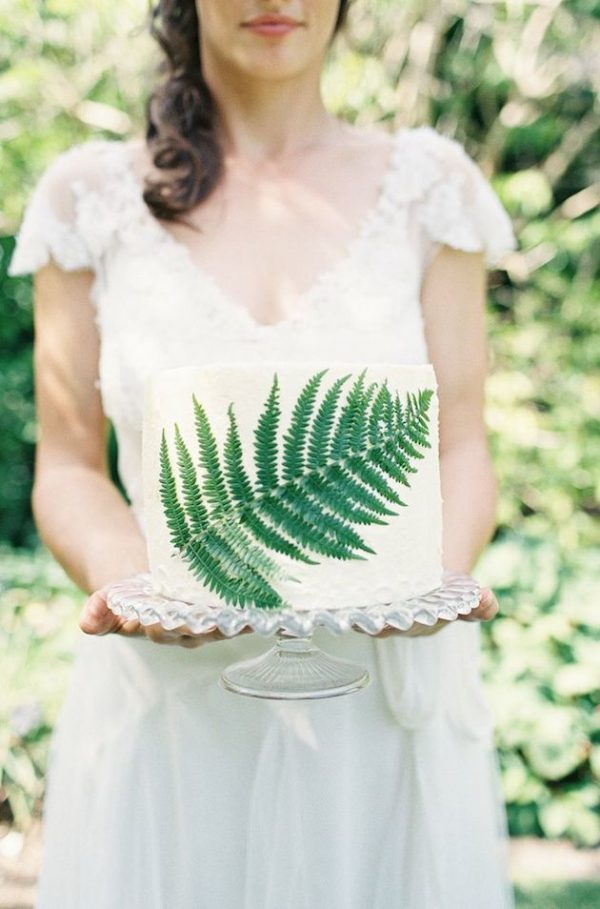 Ferns are a modern and refreshing option for your wedding theme. The perfect choice for a Spring wedding, they create a number of different themes that can fit in with any style of wedding. There are so many fern wedding ideas out there to help you pull off this fabulous theme.