Cream Jug Centrepiece Inspiration & Ideas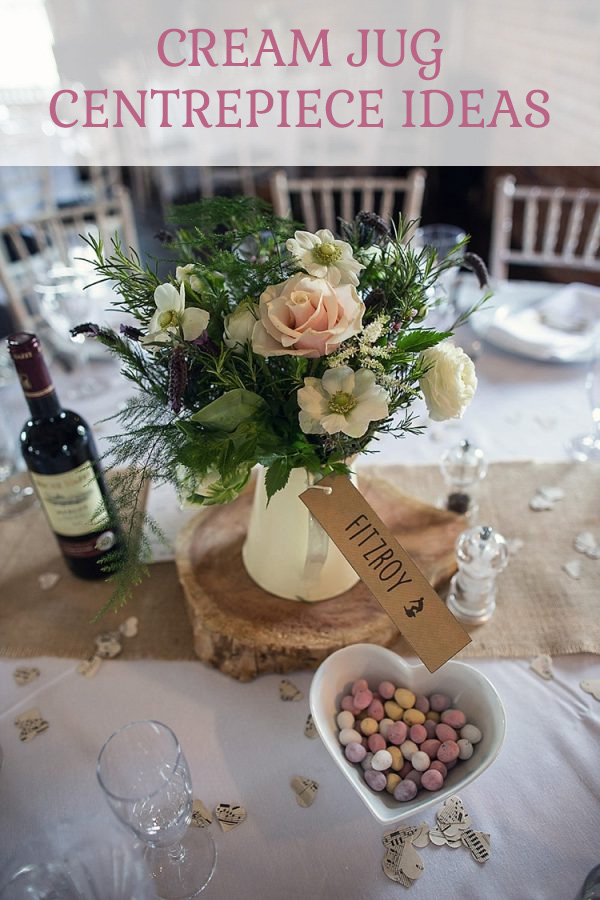 Here at The Wedding of my Dreams, we just love a cream jug centrepiece. Cream jugs can be used in so many different styles, and suit every theme or colour scheme imaginable. Whether you're planning a country garden or rustic celebration, a Summer or Winter wedding, you'll find that a cream jug centrepiece is the perfect match.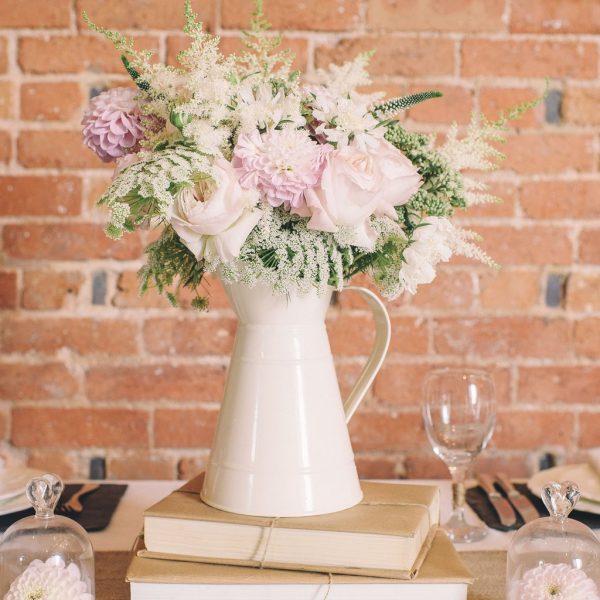 Cream Jug Centrepiece Inspiration & Ideas
To create a beautiful cream jug centrepiece, you simply need to fill the jug with your choice of blooms. Opt for flowers that fit in with your wedding bouquet and colour scheme, and they will help to add a pop of colour to your tables. You can also surround your cream jug centrepiece with our mercury tea light holders for an extra warm glow.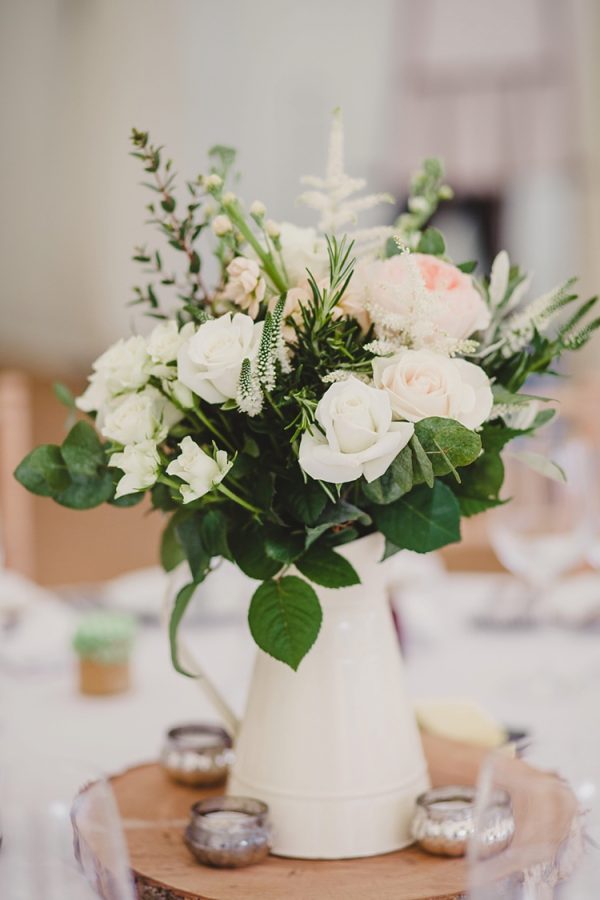 If you are having long wooden trestle tables, a single jug centrepiece may not be enough to add the wow factor. Instead, consider placing a few jugs along the length of the table to avoid it looking too bare.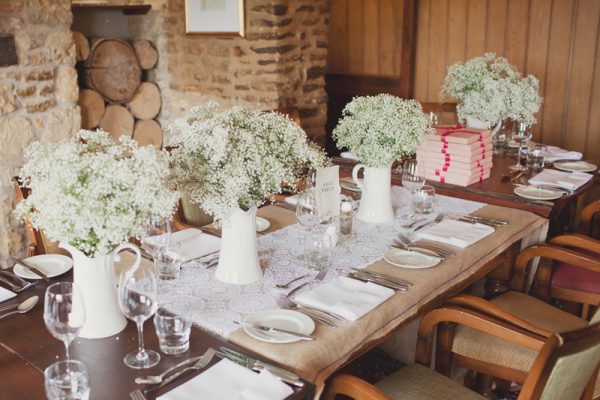 If you're dreaming of a rustic or country barn celebration, why not wrap a roll of twine ribbon around your cream jug centrepiece? It'll look so pretty, particularly when paired with wild flowers. You could also use twine ribbon around your wedding favours or place settings to help the theme tie in together.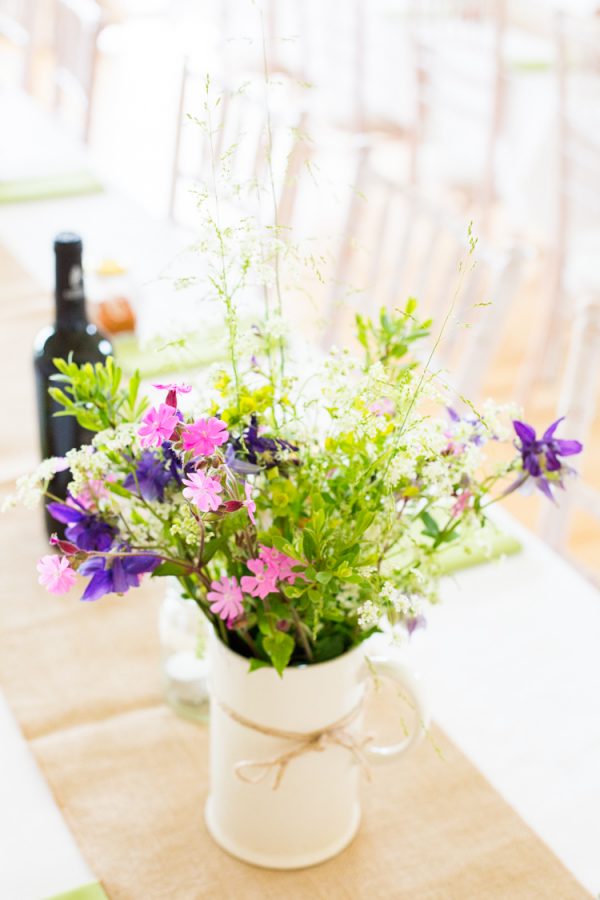 Our hessian table runner is a fab fit for a cream jug centrepiece, and it's perfect for a boho or rustic wedding theme. Team with lots of rustic brown stationery and other hessian details. Have you seen our 40+  hessian and burlap wedding ideas?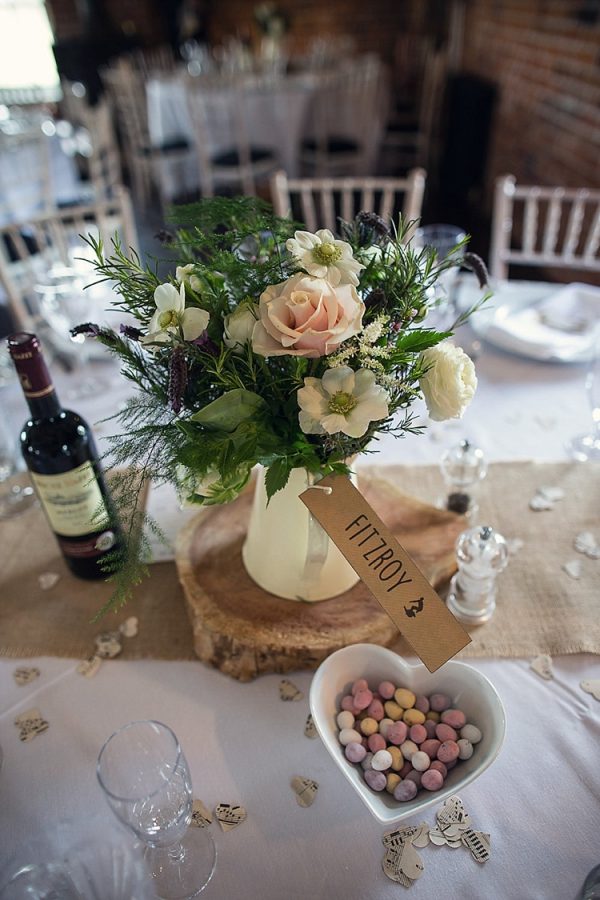 Are you having a tipi or boho wedding day? Then simply opt for wild, oversized blooms in bright, vibrant colours. This couple used a hessian and lace table runner for a 70s bohemian vibe and it worked perfectly.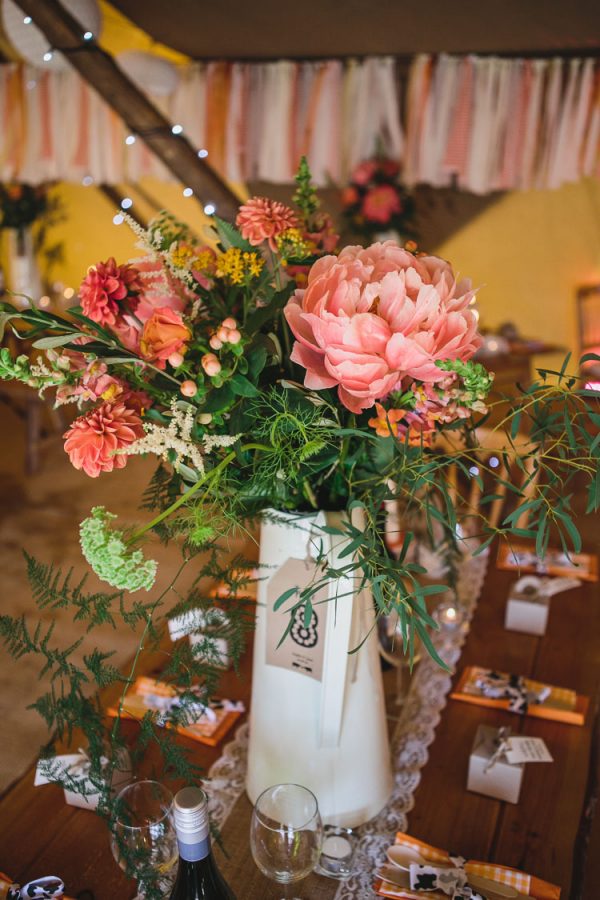 For an elegant country garden theme, decorate your wedding tables with pretty pastel shades. Fill a cream jug with baby pink, soft cream and lilac hues for a gorgeous table centrepiece.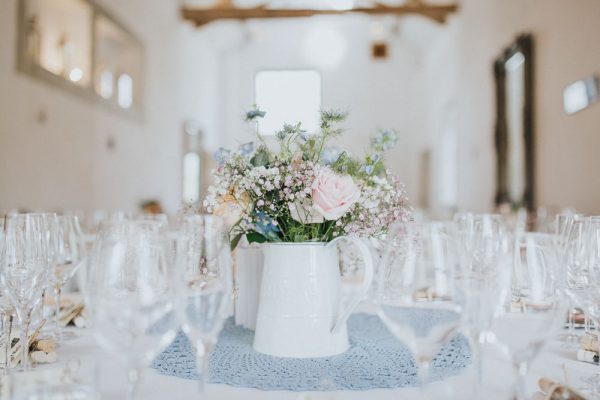 One of the best things about using a cream jug as your wedding centrepiece is the fact that it can suit any season too. If you're having an Autumn wedding, we love the thought of surrounding a cream jug with lots of small pumpkins and brushed metallic lanterns.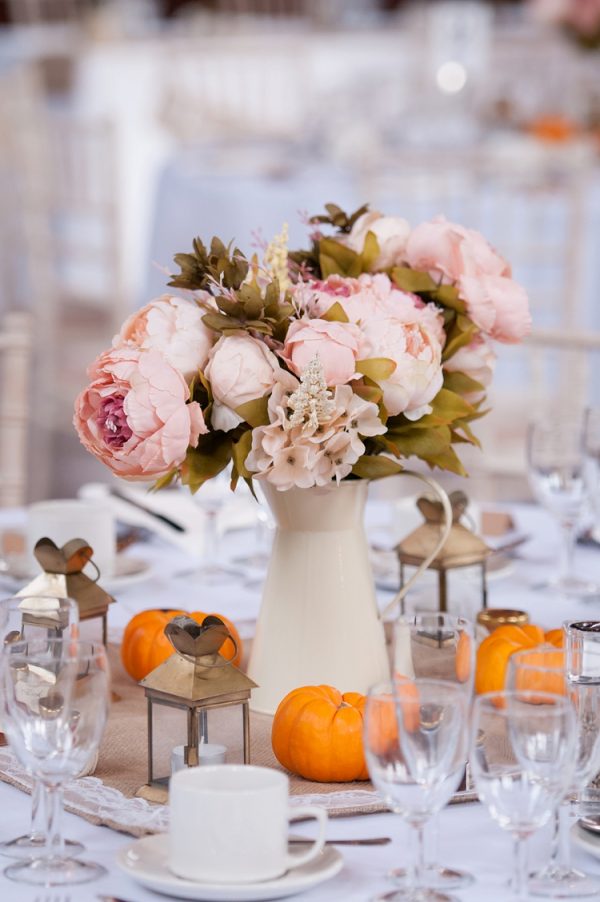 Planning a wonderful Winter wedding? Then fill your cream jug with lots of red, green and white blooms. You could also surround your jug with metallic tea lights for a touch of Winter wonderland.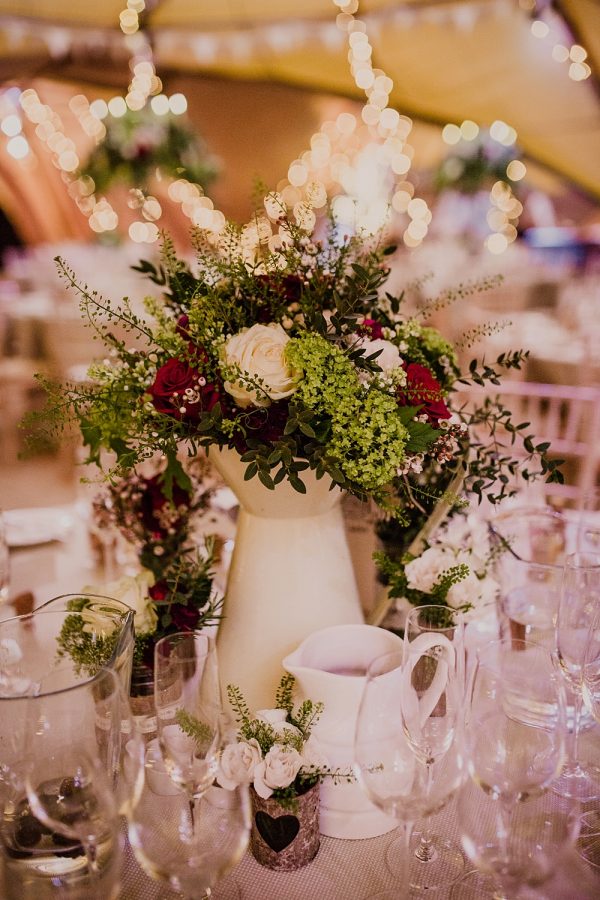 Our wooden tree slices are always popular for wedding centrepieces, and a cream jug looks fab resting on one. You can also use wooden tree slices as part of your place settings, as a cake stand or as part of your venue decor.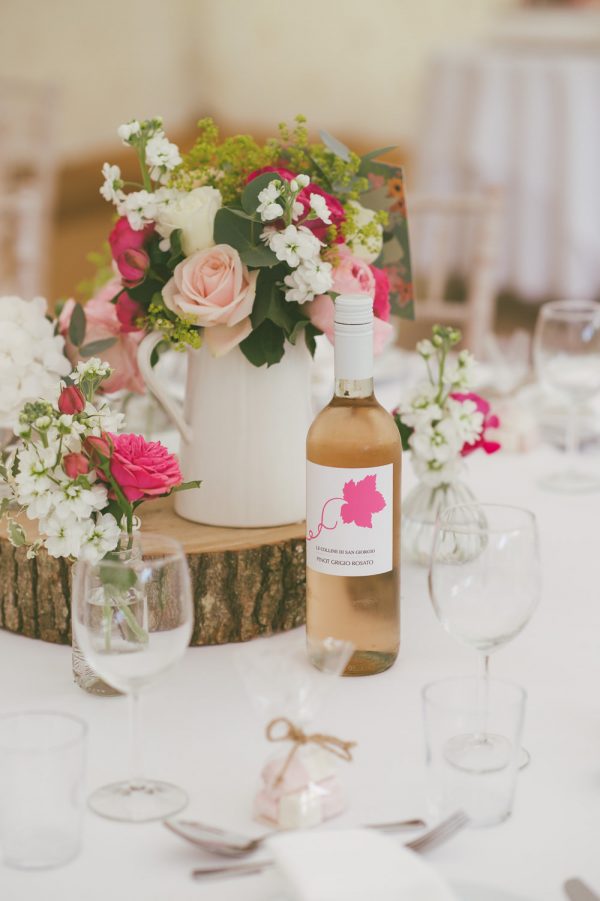 Not only are cream jug centrepieces super pretty, they can come in useful too! Use them to hold your wedding table numbers and names. Simply tie a place card to the handle of the jug.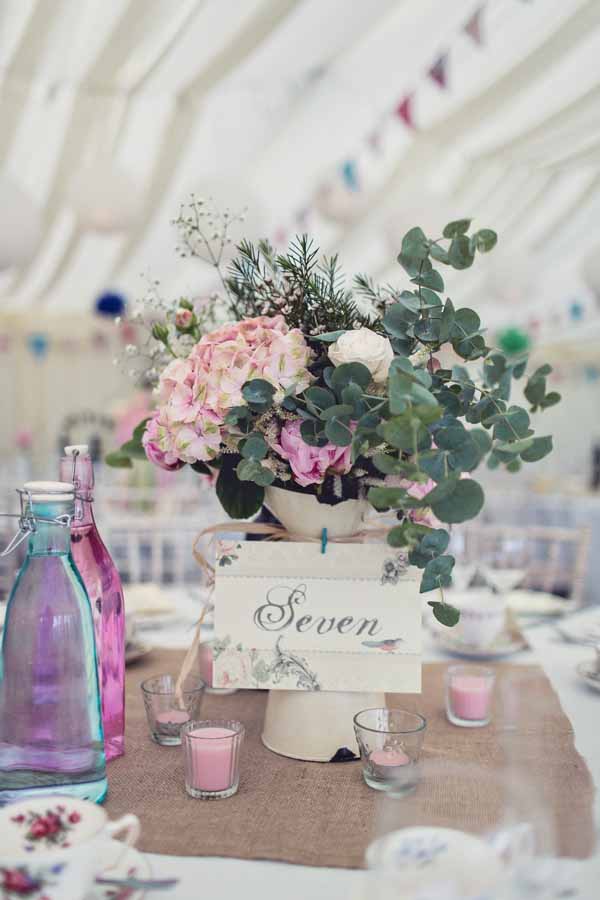 You don't just have to fill your centrepiece with beautiful blooms. We love the thought of using wooden hearts on sticks to display your table numbers. Simply secure them into the bottom of the cream jug and blend in a few pretty posies.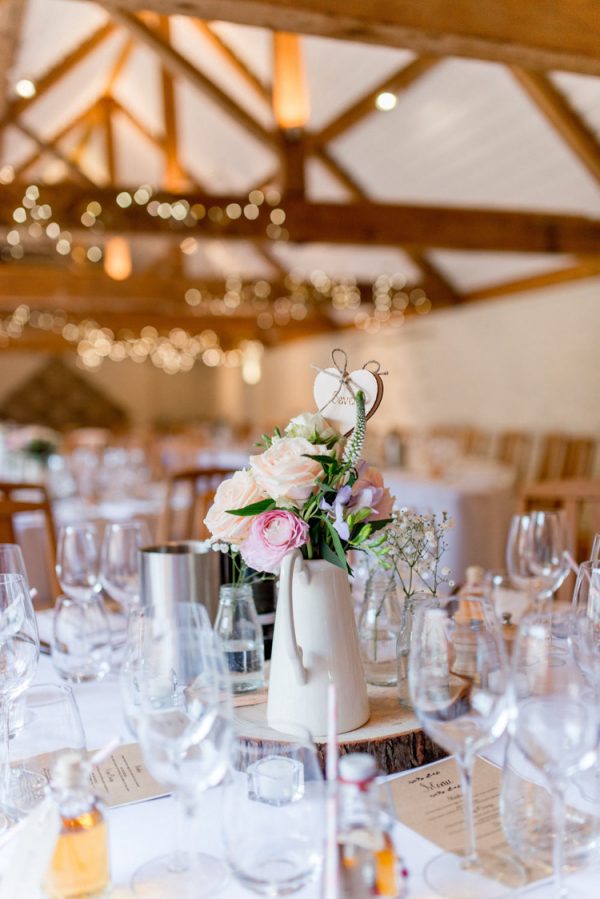 We really do think a cream jug makes the perfect centrepiece for your wedding tables. There are so many beautiful ways of styling a cream jug, and the neutral shade means it can work with any colour palette you choose!