Cute Ideas for Children's Tables at Weddings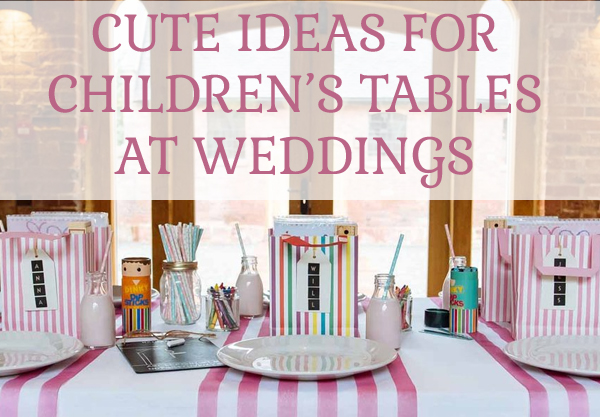 If you're having children at your wedding day, you may be worried about how you can keep them happy, especially during the wedding breakfast. But don't fret brides and grooms, we've got it completely covered. Today we're sharing some seriously cute ideas for children's tables at weddings and how you can make sure they're content, entertained and having fun. The result? You don't have to worry and neither do their parents! Let's take a look at the steps you can take to transform your wedding tables into a kid's paradise…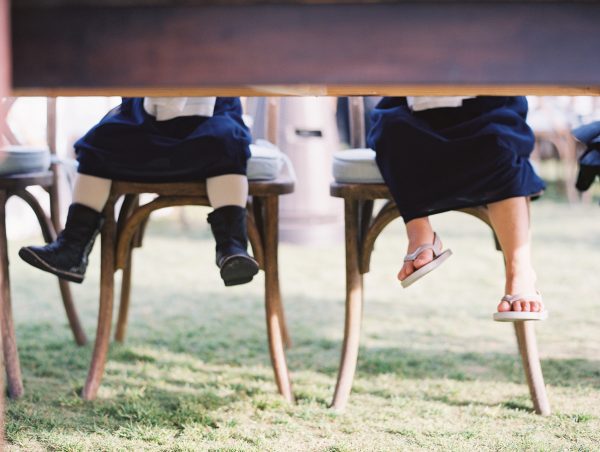 Cute Ideas For Children's Tables at Weddings
Putting the children together on one wedding table not only means the kids can make friends while playing and chatting amongst themselves, it means the parents can have a quick break and the chance to mingle with the rest of your guests. So you want to make sure your children's table looks enticing to the younger guests, this will mean they're much more likely to sit down and stay at the table. Set the scene with some colourful napkins, table runners and other decorations such as bunting, balloons or flags. Our pink and white striped table runner will effortlessly add an element of fun. Alternatively, you could use a plain white or brown table cloth so that the children can draw all over it with colourful crayons and pens.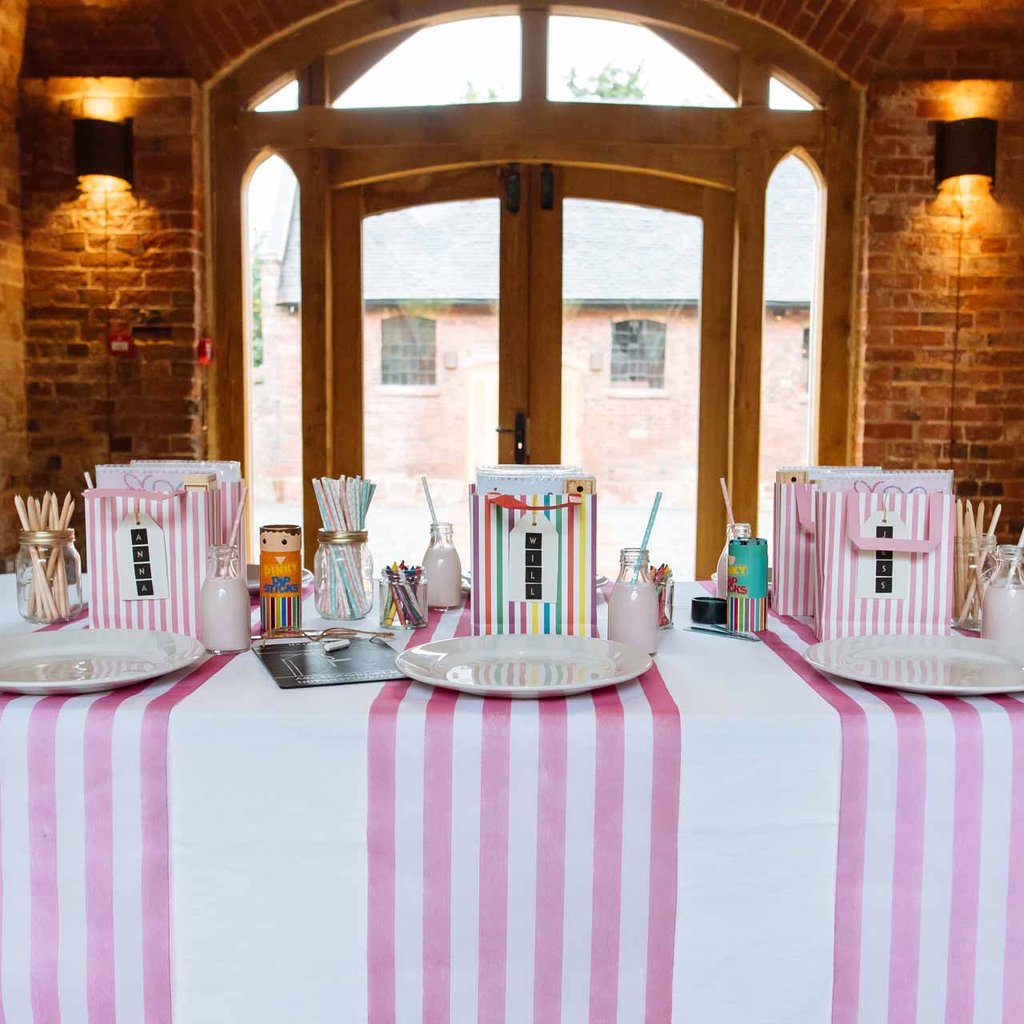 Image Source – Photographer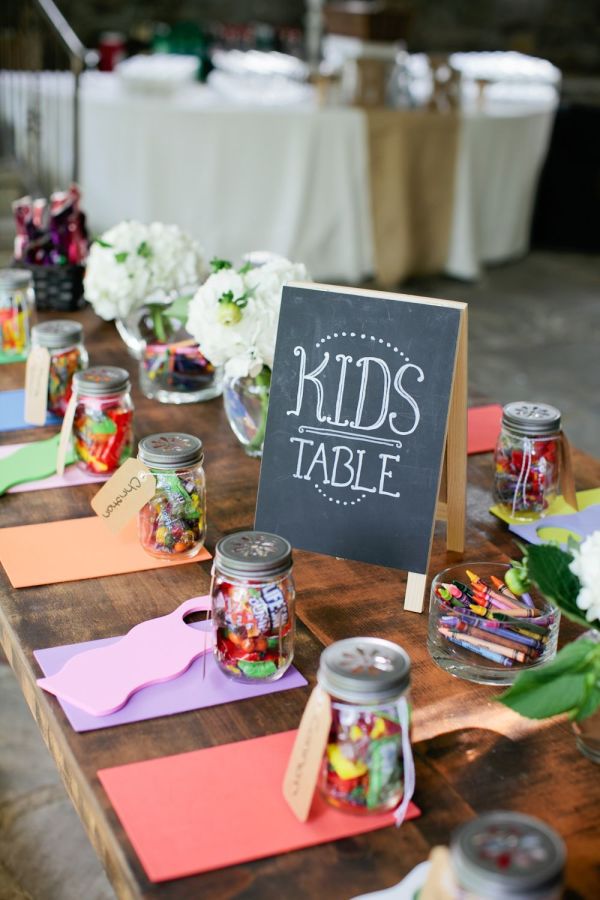 We think mix and match chairs in an array of different colours always looks fab for children's tables at weddings, and we can promise that the little ones won't be able to resist bagging their place. Create some sweet signs as well – you could write 'kid's table' on a blackboard or on a little flag.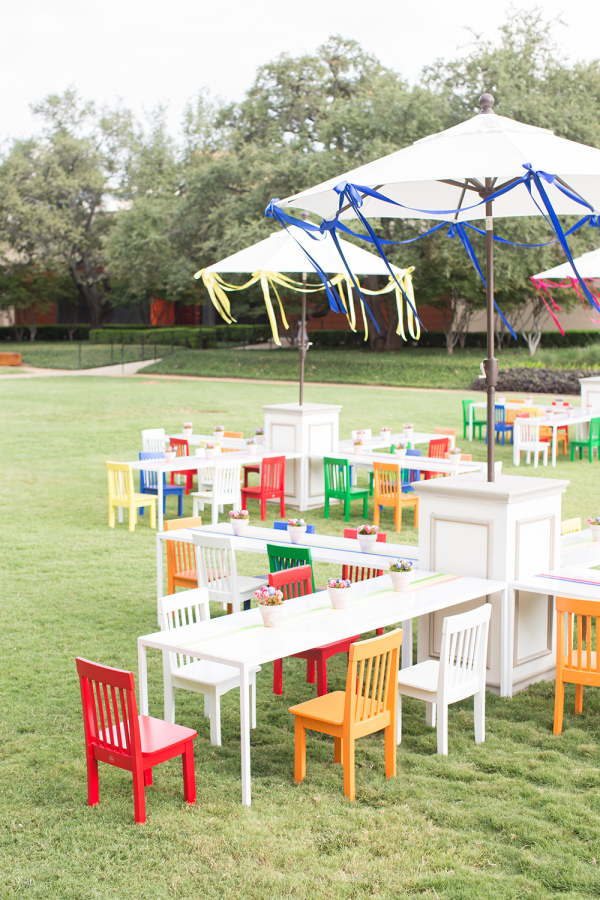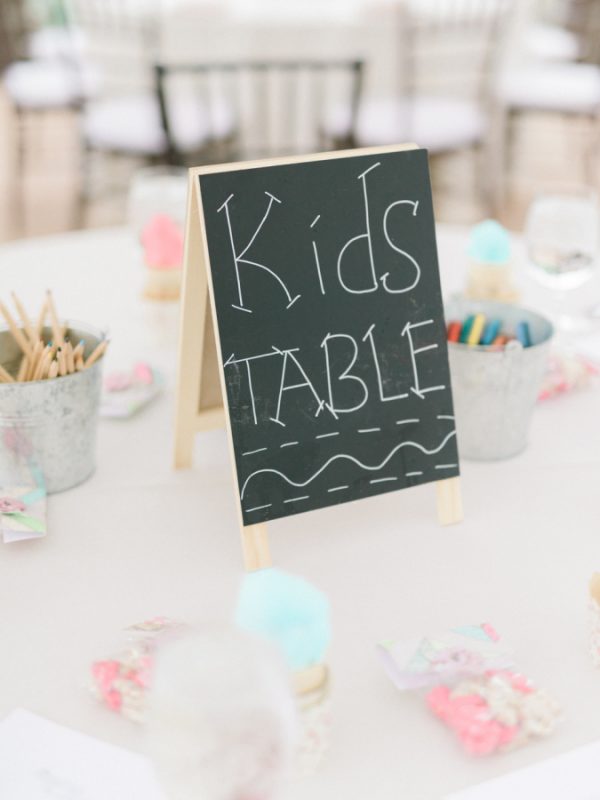 Rather than using traditional centrepieces, you could create a child-friendly centrepiece that your smaller guests will adore. Buckets full of toys, crayons and magazines can be placed in the middle or dotted along the length of your table. Create place settings using our ice cream cone bubbles – simply tie a luggage tag around the cone. These can also double up as simple yet fun favours for the children. They will have a great time playing around with the bubbles.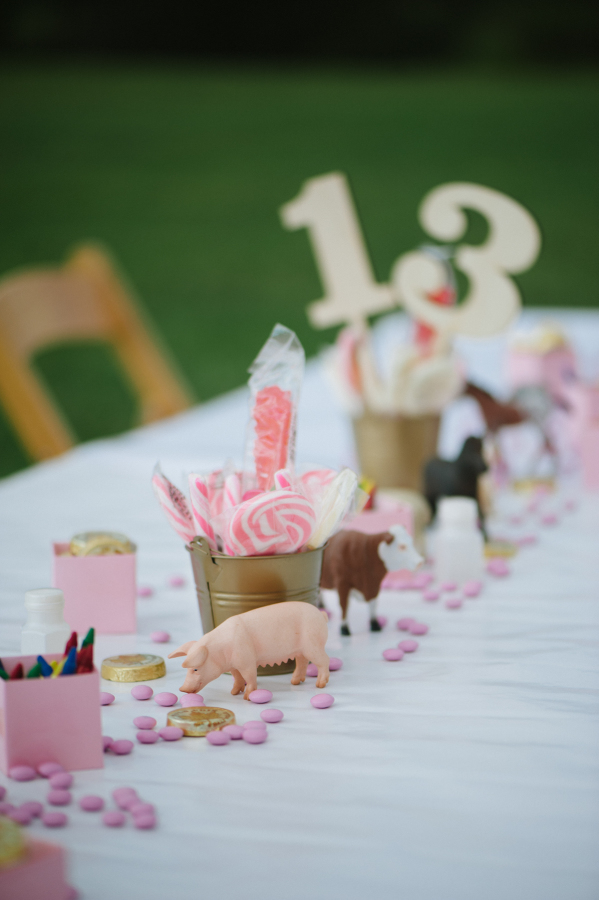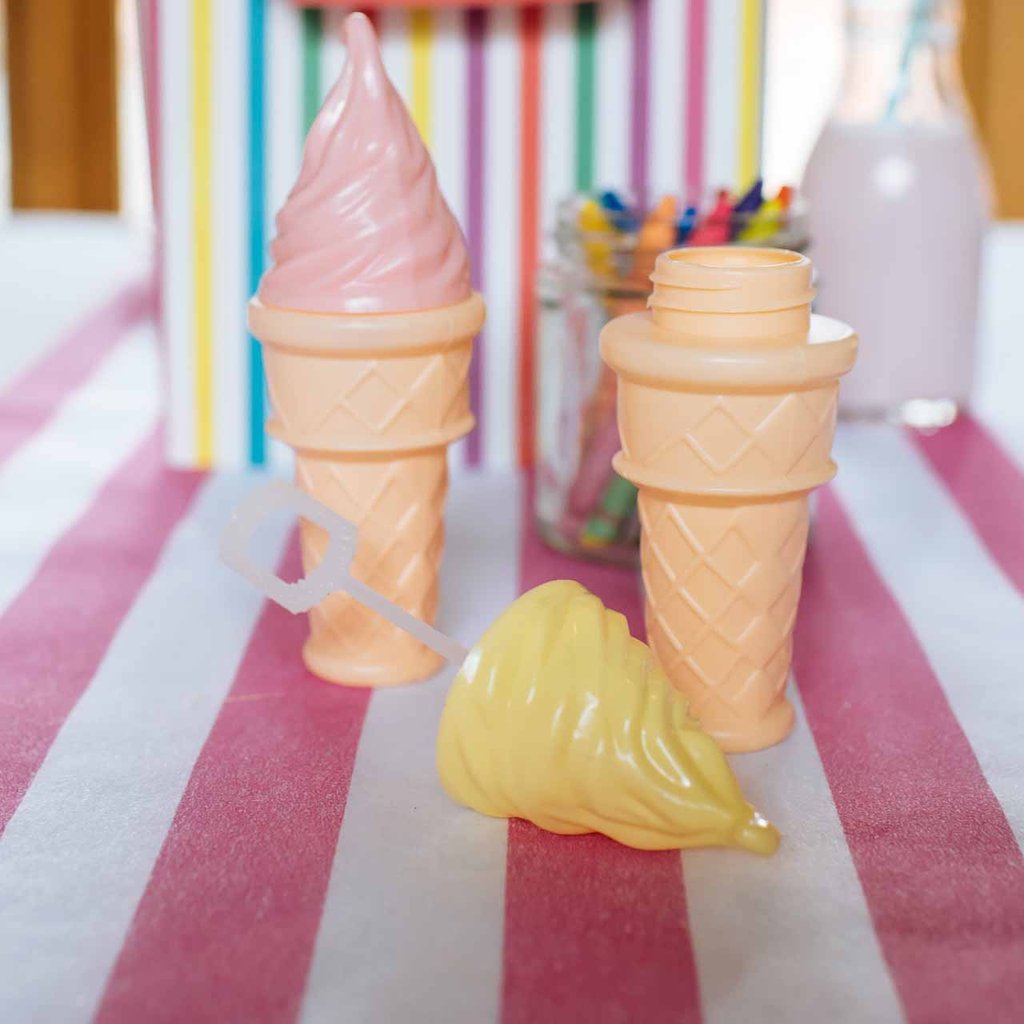 You could even create a designated area for the kids with some 'no adults allowed' signage. The children will feel like they have their very own special area at your wedding reception. Fill it with blankets, rugs and comfy cushions so the children can settle down and play with some activity books.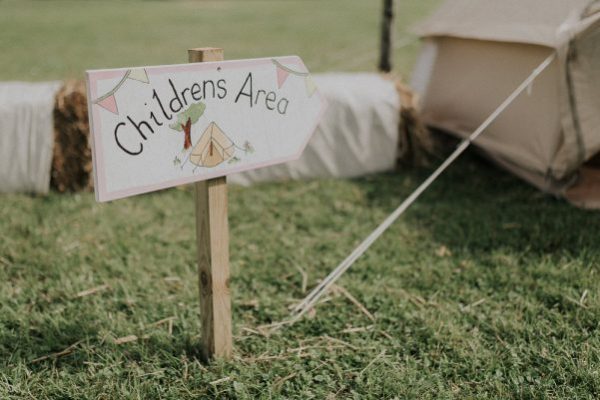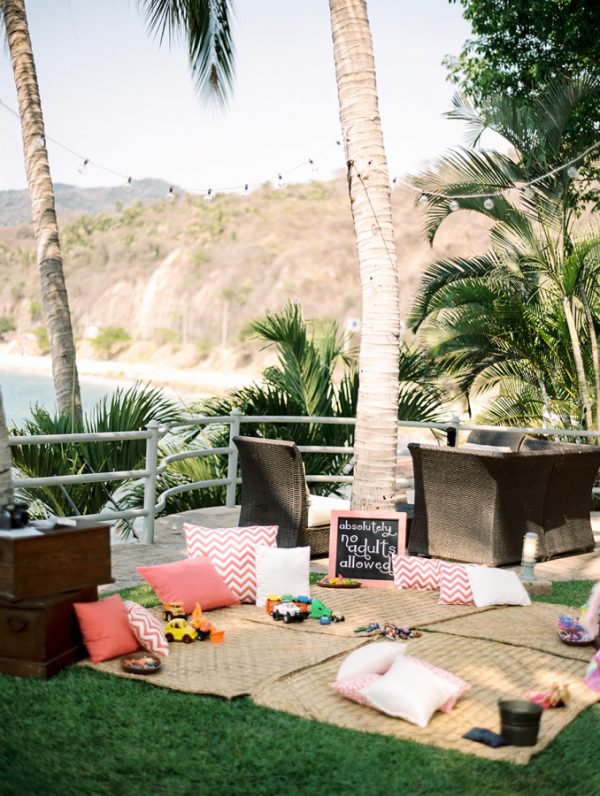 We have a huge range of games for children's tables at weddings. For instance, our children's activity books are bursting with exciting puzzles, colouring pages and wedding-related games that will keep the kids happy for ages. Our 'I Can Spot At A Wedding' activity book is also a fun way of getting the children involved at your wedding day, and it's something they can all play together from their table. From dominoes to noughts and crosses, we have so many ideas for keeping the children entertained at your wedding tables. You could fill little gift bags with sweet treats, activity books and bright ribbon to add a special touch to the kid's table.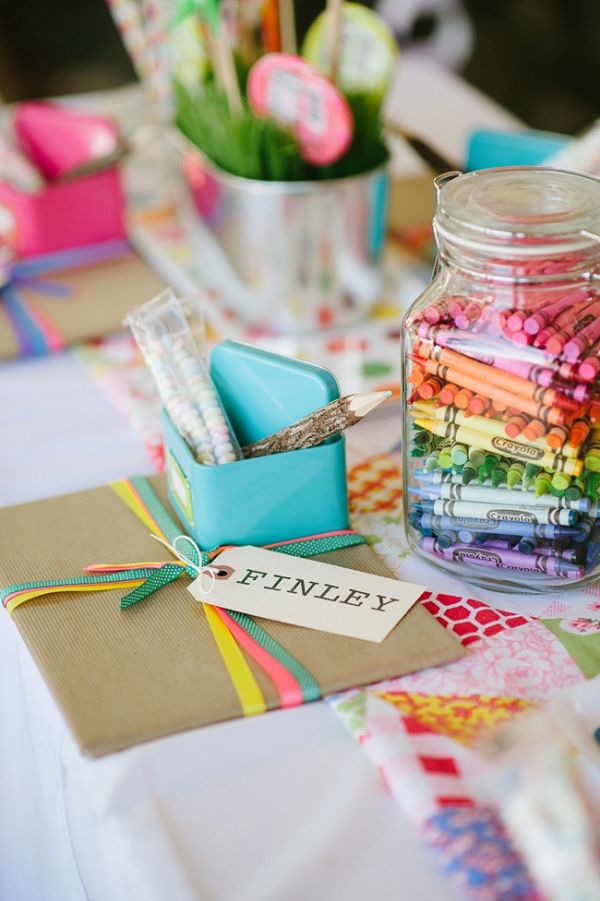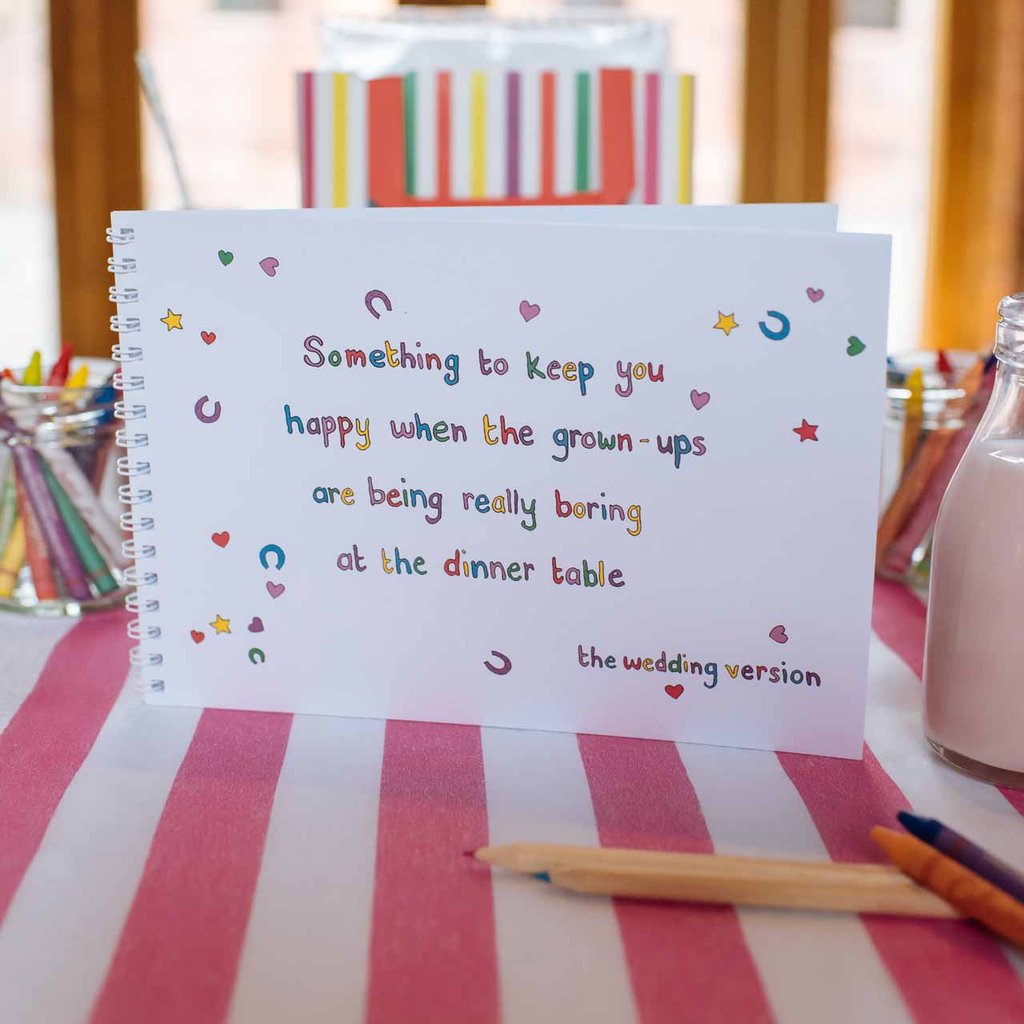 If you use our ideas for children's tables at weddings, we can assure you that the children will have the best time during your wedding day! Take a look at our full range of children's activities and games.