Wooden Jenga Wedding Guest Book
Are you looking for an alternative to the traditional wedding guest book? Our wooden JENGA set could be just what you are looking for. Ask your wedding guests to sign a wooden Jenga piece and stack it up making a lovely display at your wedding. Once all the pieces have been signed you will have a lovely memento for years to come. Every time you play Jenga in the future with friends and family members you will think back to your wedding.
Wooden Jenga Wedding Guest Book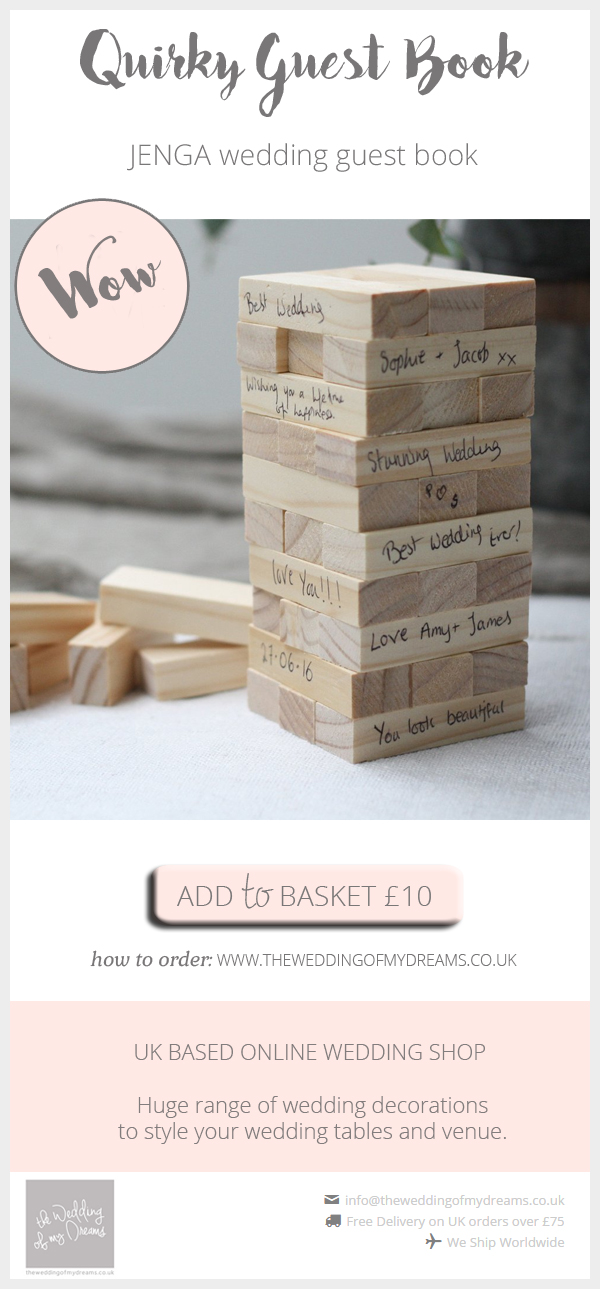 See our wooden Jenga wedding guest book for sale in our shop
Product Details
54 pieces per set, couples / families will usually sign one piece between them – buy more than one set if necessary.
Tower measures 28cm (h) by 7cm (w)
Warning! Choking hazard, small parts.
Not for children under 3 years.
Adult supervision required.
Price: £10
If you are interested alternatives to the traditional guest book browse our range of alternative wedding guest books here – we have jigsaw puzzles, advice cards, top tips for happy marriage cards, wedding wishes hearts and more.