Real Weddings Using Our Small Wooden Crates
We just love using small wooden crates at weddings as they can be used in so many different ways. From centrepieces to storage containers, the options are endless. They are a lovely decoration for your wedding venue, especially if you are having a rustic or country barn wedding theme. Keep reading to discover how these happy couples used our small wooden crates at their wedding day…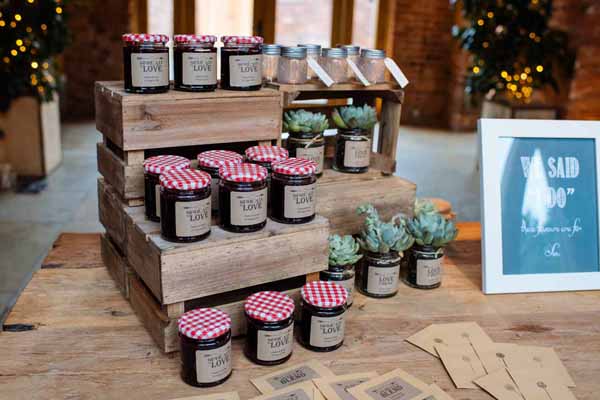 Real Weddings Using Our Small Wooden Crates
This couple used our wooden crates to decorate their wedding guest book table, giving it a lovely floral touch. They filled the wooden crate with dried carpet moss, and their wedding flowers. It was a lovely addition to their guest book table, and it was incredibly easy to create too.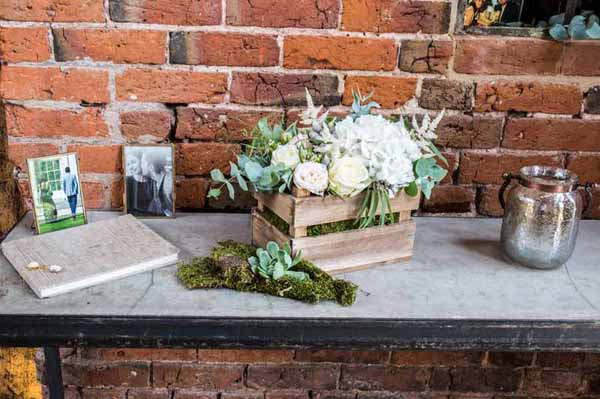 You can also use our wooden crates to deliver wedding bouquets and buttonholes to the bride and groom. They're useful for the brides and bridesmaids to keep their bouquets safe while they're getting ready on the morning of the wedding.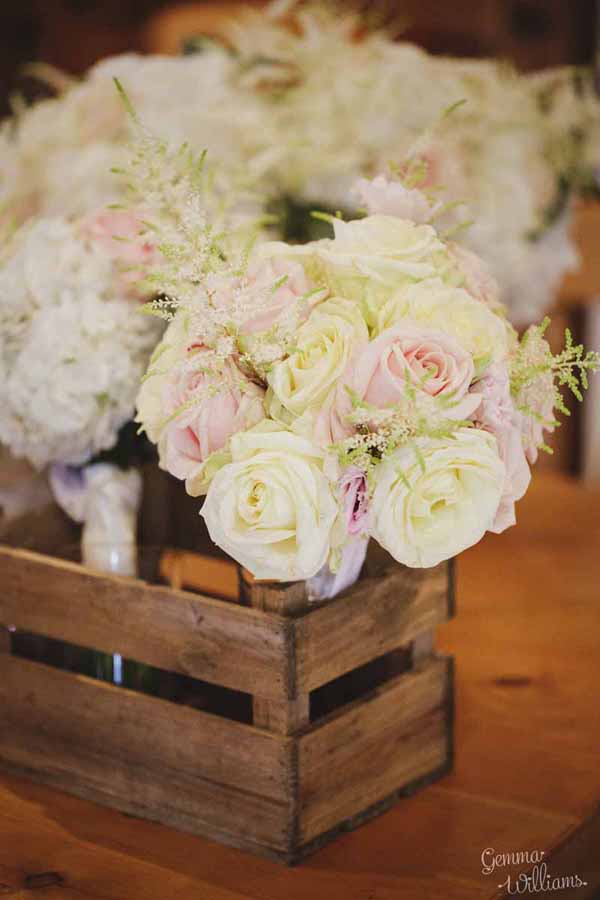 Not only do they keep the bouquets safe, they make for some truly special wedding photographs that you and your team of 'maids will treasure forever. You could also use the wooden crates to hold your make-up bags, hair accessories or even your wedding shoes!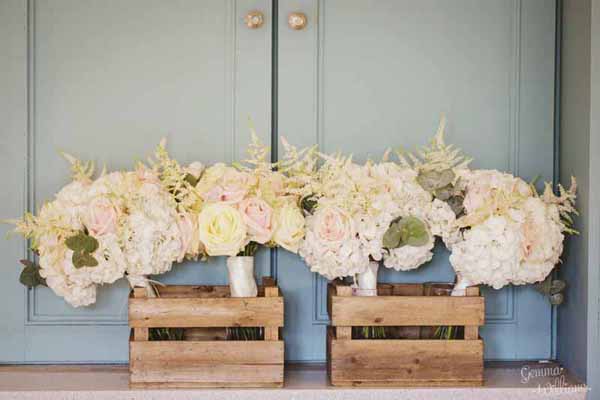 We love how this couple decided to fill their wooden crates with lots of fruit. This is a lovely idea if you're having a drink station with lots of fruity cocktails or flavoured water. You could also use the crates to hold sweetie bags or other snacks during the reception. This is a great option for the evening guests to help themselves too if they're feeling peckish.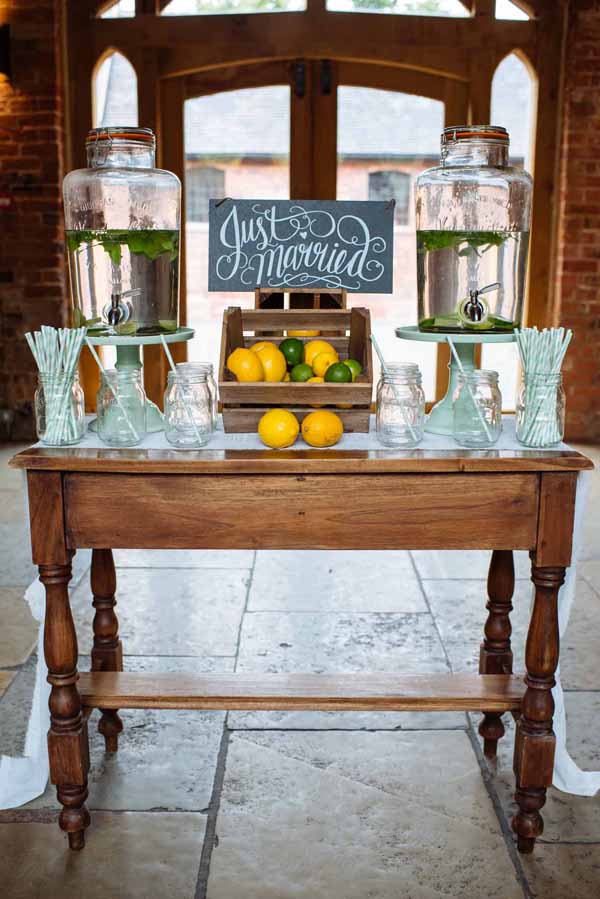 Looking for a unique way to use your wooden crates/ We adore how this couple used them as shelving for their wedding drink station. You can use them to display your glass drink dispensers or spare glasses. The wooden crates will fit in perfectly with a barn wedding venue or even an industrial space.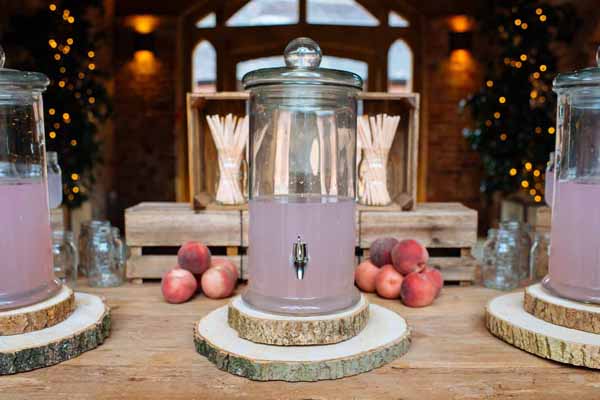 If you're having a self-serve drink station, you'll need to provide your guests with some pretty straws. Our peach spotted paper straws are a fab choice for a Spring wedding celebration. You can use the wooden crates to hold your straws – stack them in a variety of different ways for extra interest.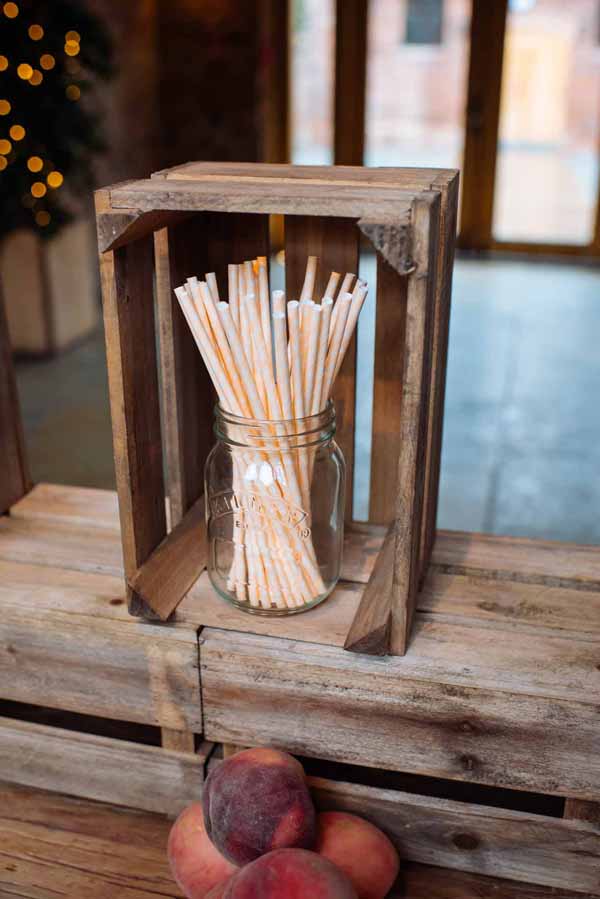 Wedding favour stations are becoming more and more popular with couples, and we can definitely see why. They mean guests can simply help themselves to their wedding favours at the end of the night. You can also make your favour station stand out at your venue, and it's an opportunity to reflect your wedding theme.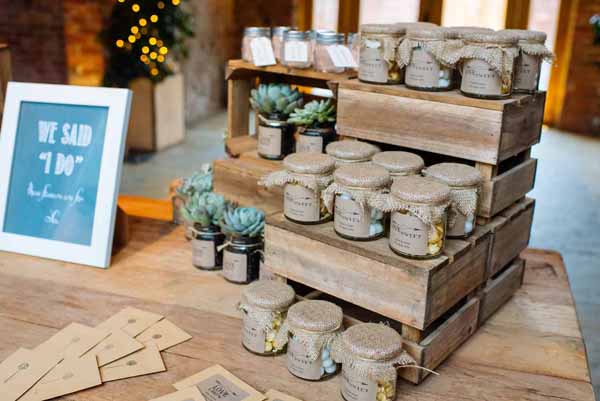 Our wooden crates make great shelving for your wedding favour stations. You can display jars of jam, potted plants or even little bags of sweets on each shelf. Our 'Love is Sweet' wedding favour stickers are the perfect match for edible favours!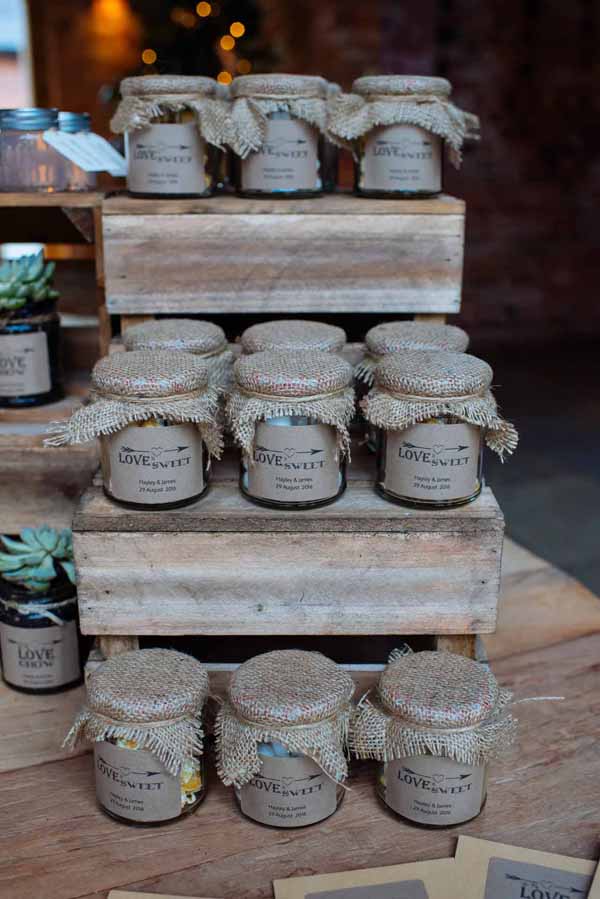 This couple used signage to let their wedding guests know that they can help themselves to their wedding favours. They stacked their wooden crates on either side of the sign to create various shelves to display their fab wedding favours.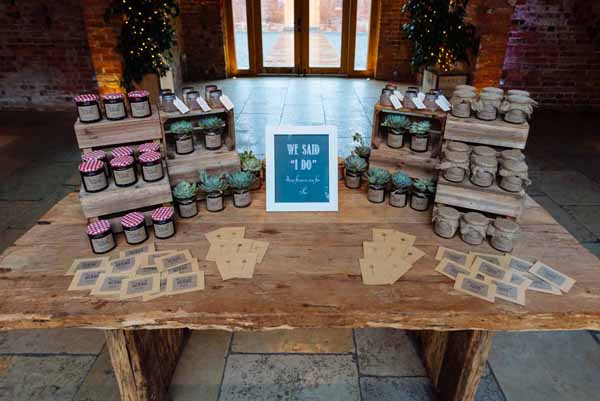 Newlyweds, Laura and Jason decided to use their wooden crates at the entrance of their wedding venue. They filled their crate with beautiful blooms, which gave their wedding guests the best first impression of their big day. Could it look anymore beautiful?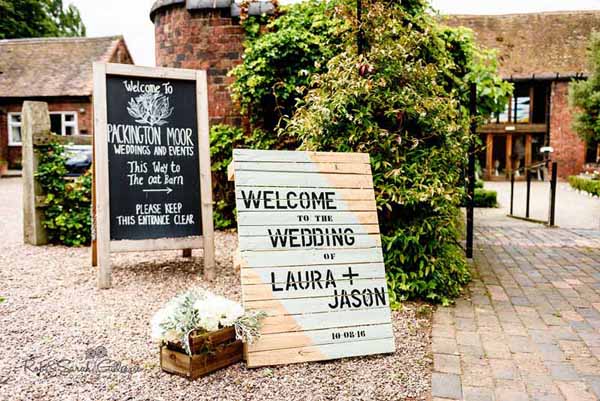 If you love the sound of using wooden crates throughout your wedding day, we've got lots more ideas and inspiration! Head over to our blog to find discover 10 unique ways to use wooden crates at your wedding.
Photographer