This week our wedding decoration of the week is our gold hammered wedding ring dish. This heart shaped ring dish is a lovely way to display your wedding rings. Ask your ring bearer to carry to rings down the aisle in this dish for a lovely touch.
Gold Wedding Ring Dish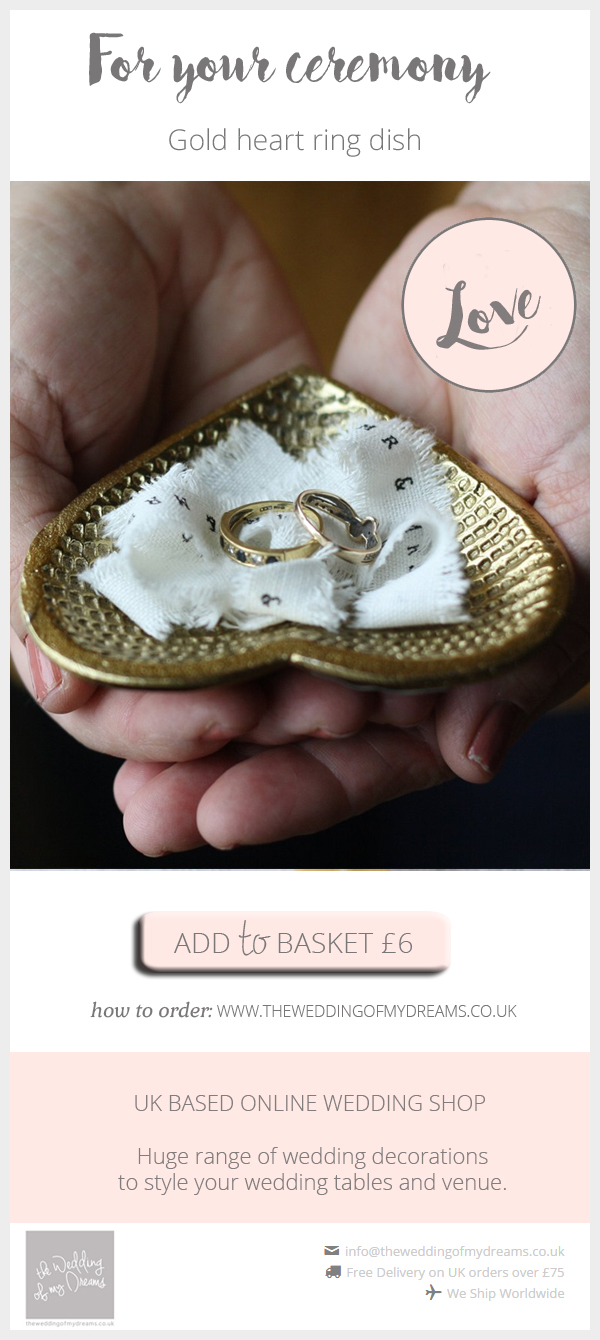 View our gold wedding ring dish for sale in our shop
Product Details
The heart has a hammered gold finish.
Place the wedding rings directly into the heart or create a nest with some ribbon.
The heart measures 10cm x 10cm.
Price: £6
This wedding ring dish in the heart shape is also available in silver. Browse our other wedding ring dishes and ring cushions here.