Lovely Ideas For Your Wedding Gift Table
The majority of couples opt for a wedding gift table or somewhere to collect their wedding cards. It's become an essential part of the wedding décor too, with brides and grooms getting super creative! It's important to create a clear, designated area for your wedding guests to leave their gifts and guards, as they'll want to put them down as soon as they arrive at the reception.
If you want to really make your wedding gift table part of the reception, we've put together a few fab ideas to get you feeling inspired…
Vintage Birdcage
This is seriously pretty way of creating an area for your wedding cards and gifts, particularly if you're planning a vintage themed wedding. Adorn with delicate flowers and subtle bird motifs to complete the look. For a completely coordinated look, opt for the same blooms as you'll have in your wedding bouquet.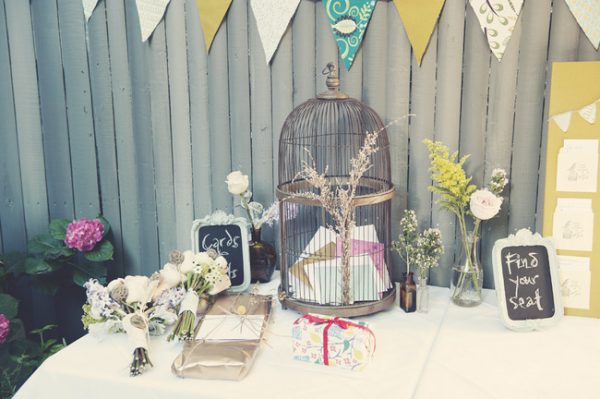 American Mailbox
We adore the idea of collecting your wedding cards and letters in our American mailbox. Vintage mailboxes surrounded by jars of flowers or worn-out books look wonderful displayed on a gift table. Why not ask your guests to write their best wedding advice on postcards and leave them in the post box – this would be a lovely idea to read back after your wedding day.
Colourful Mailbox
If you love the thought of a mailbox but want it to fit in with your theme, you could always paint it to suit your colour scheme. A fun flag garland with 'cards' written on it is a fab addition. This look will definitely make a statement at your wedding reception.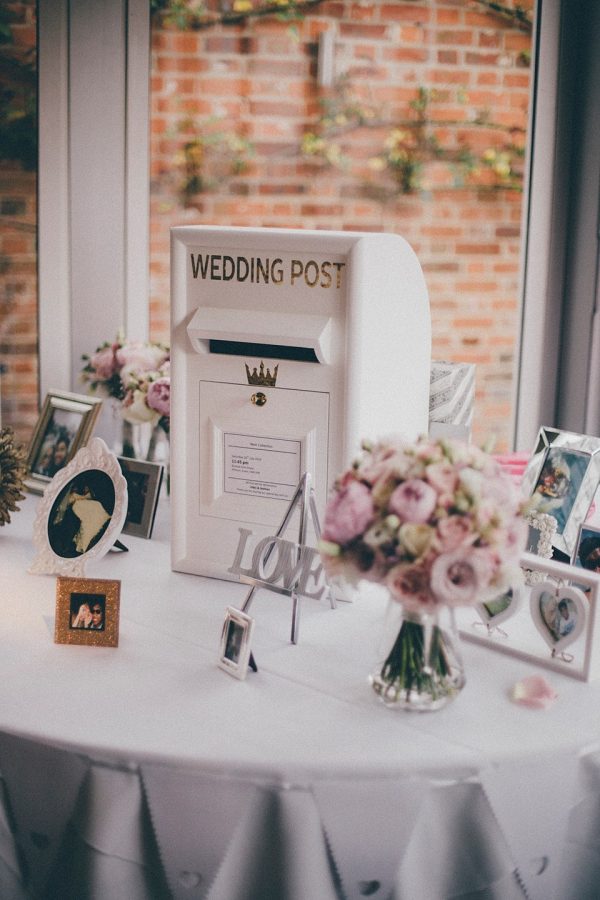 Card Bunting
Whatever you choose to collect your wedding cards in, 'cards' bunting is a must-have! Drape across a suitcase or wooden crate to add a feminine touch. It'll also be super clear for your guests to see where the card collection area is. If you've got another designated area for gifts, search around to see if you can find matching 'gift' bunting too!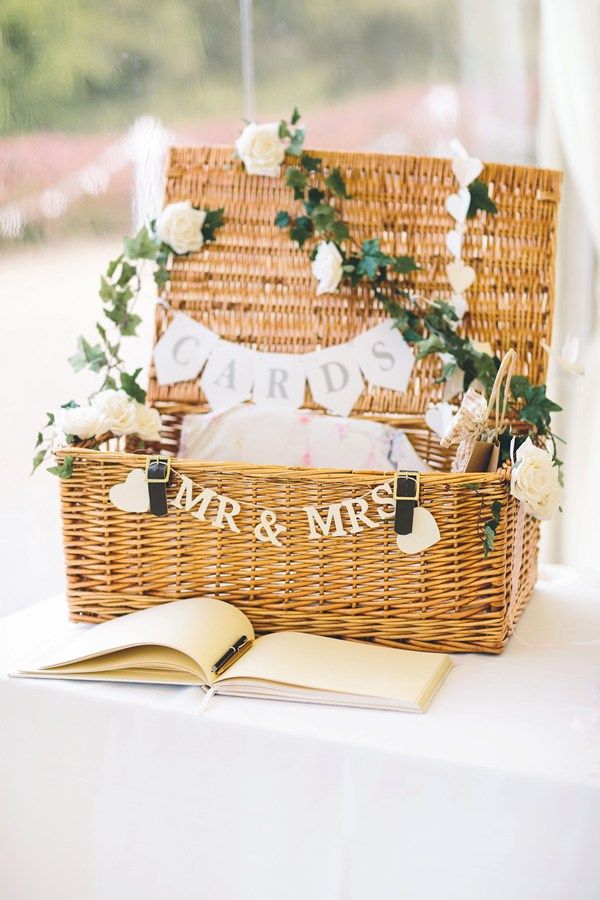 Antique Suitcase
If you want something a little different for your wedding décor, consider a suitcase! This alternative option is perfect for a vintage wedding and there are tons of different ways to style it. A pretty floral suitcase will look fab if you're planning a country garden wedding theme. On the other hand, if you've decided on a glamorous 50s theme, distressed leather suitcases are a great addition. Display on a table decorated with vintage photograms and cute props.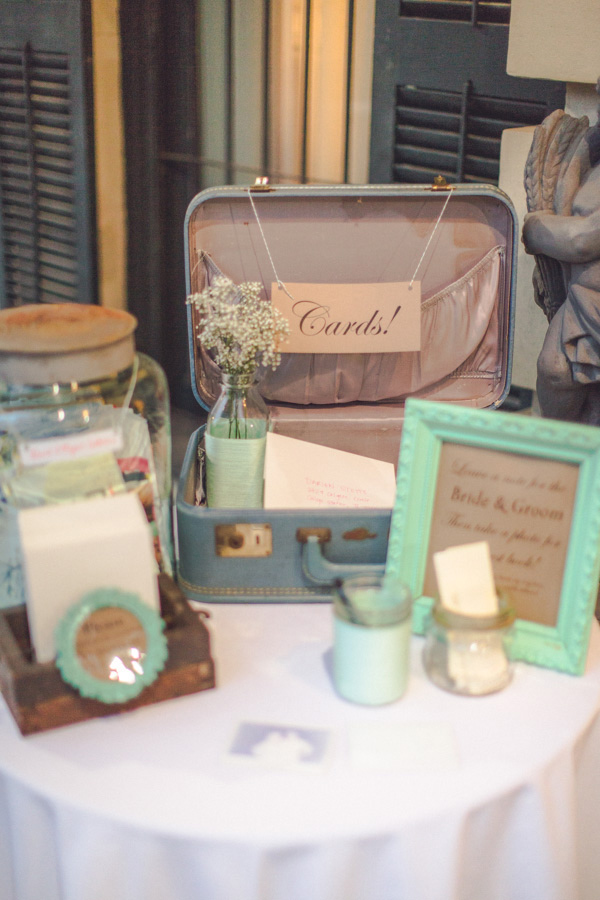 Props for your wedding gift table
Do you really want to create an impact with your wedding gift table? Decorate your table with large letters such as 'Mr and Mrs' or your initials for a personal touch. Using your favourite photographs of you as a couple is also a lovely idea, and will be a talking point for your wedding guests. Table runners will add a pop of colour to your wedding table and they come in a variety of styles.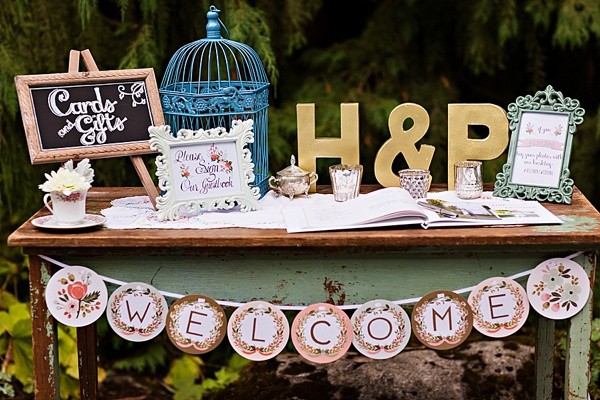 It's the little details that help your wedding reception reflect you as a couple. Creating the perfect wedding gift and card table will help your reception area really come together. It's also a fun way of getting creative with your wedding planning!