Brass Escort Card Table – Rustic Elegant
How to create a brass escort card table using lanterns and tea light holders - Tuscany destination wedding
Hello, Gemma here. I'm looking back at my wedding again today. For this post I am going to talk you through my brass escort cards table. When thinking about the overall style of my wedding I knew I wanted an escort cards table rather than a table plan. Not only are they a bit different (I find most weddings I have attended as a guest tend to have a table plan) but escort card displays can be a bit larger scale and possibly more of a style feature. As my wedding day was outside I had lots of space to fill so thought I would create an area for the escort cards to go. As the rest of my wedding decor had accents of brass (brass candlesticks, brass lanterns, brass vases and urns etc, I chose to continue the look through to the escort cards table.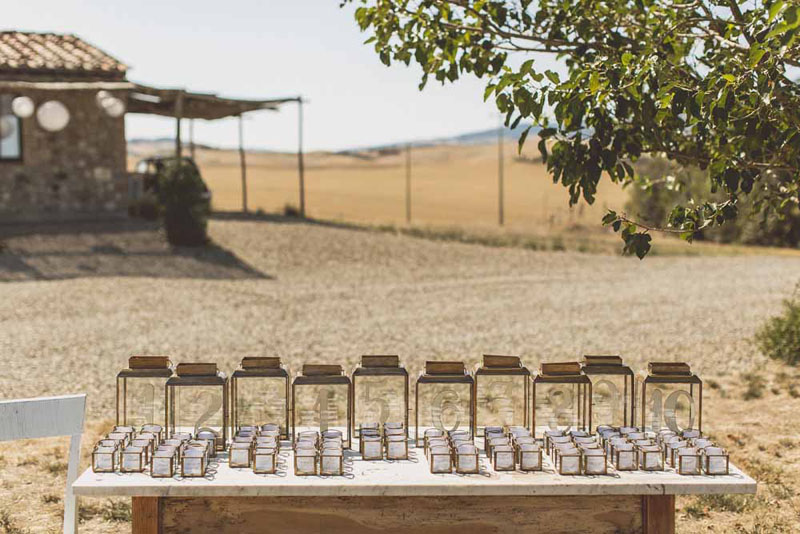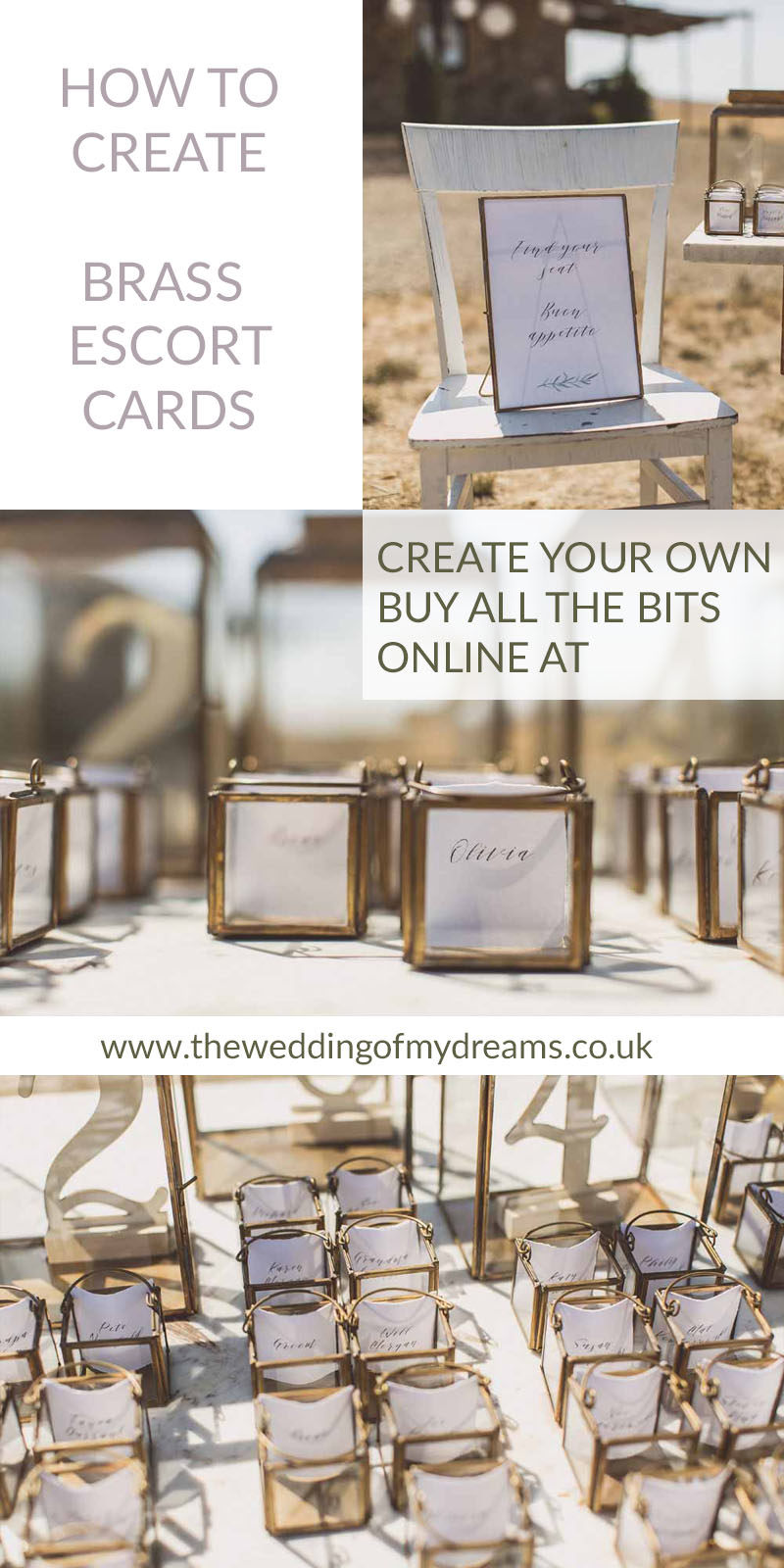 For those who are are not sure what escort cards are, each guest gets an individual name card rather than each table getting a card usually on the back of the name card is their table number. They walk to their table and can either sit anywhere at that table or you can have place cards set at the table for them to sit in a dedicated seat.
We set out a gorgeous marble topped table which belonged to our venue under the shade of a tree near to the dinner area. Along the back of the table I set up brass lanterns with wooden table numbers inside, (we had 2 long tables, but I divided each long table into 5 so in theory had 10 tables for guest to be placed on). In front of each table number I placed 8 x little brass tea light holders, these are square in shape. I had printed guests names onto nice card, cut them out into little squares and placed each piece of card inside a tea light holder. Guests then found their names on the table and looked which number it was in front of – this showed them which table they were sitting on. We chose to have individual place cards too in a matching brass frame 5cm x 5cm.
I also printed a sign and popped in to an a4 brass frame, the sign read Find Your Seat Buon Appetito. There were beautiful florals in urns placed around the escort cards table (these were actually re-used from the ceremony) unfortunately I don't have a photo of the table when these were in place, but you can do this at your wedding if you are hoping to create something similar.
Items I used:
Brass lanterns medium
Wooden table numbers
Brass tea light holders (for the name cards)
Brass frames for place cards (on the tables)
A4 Brass frame (for the sign)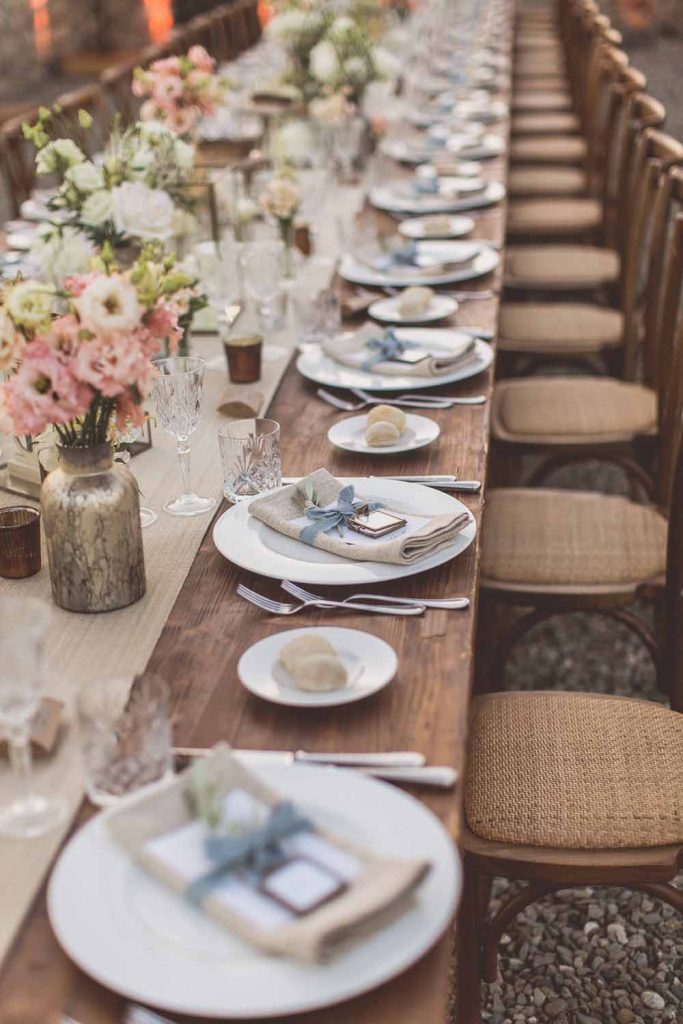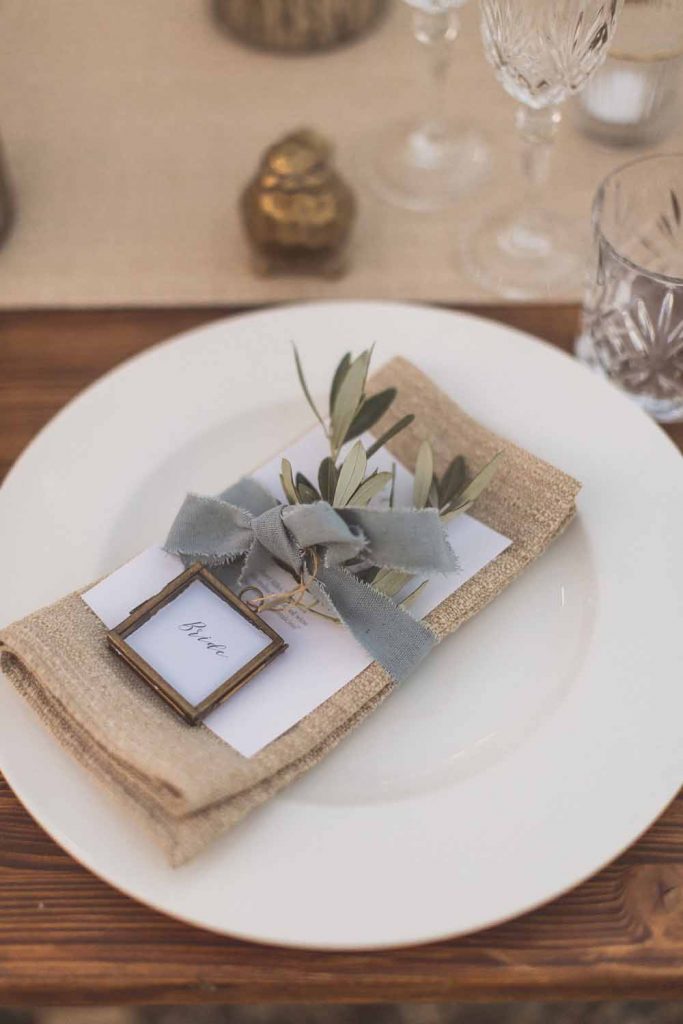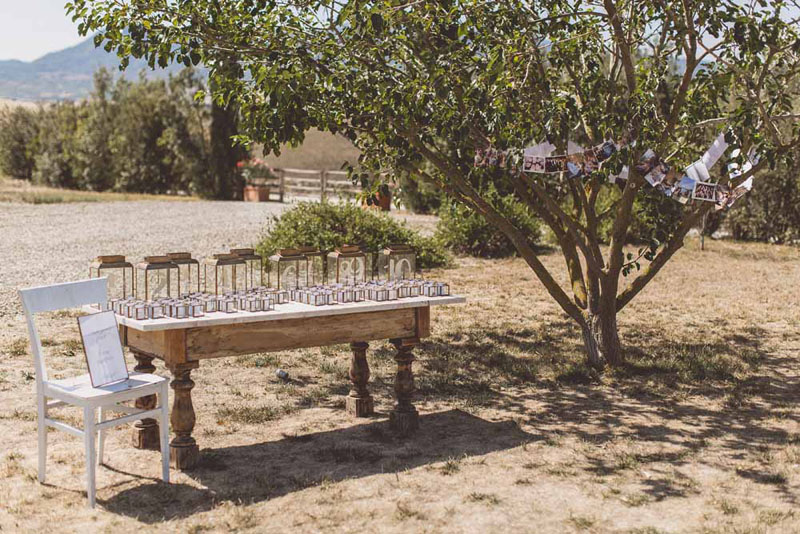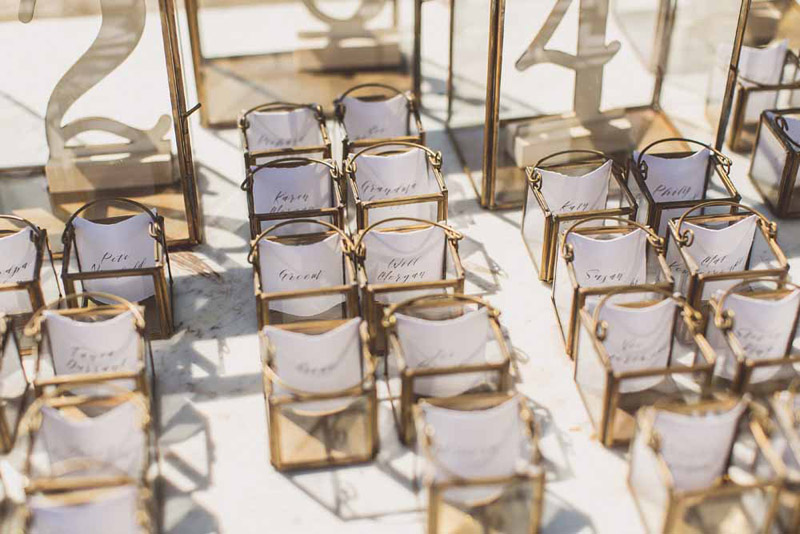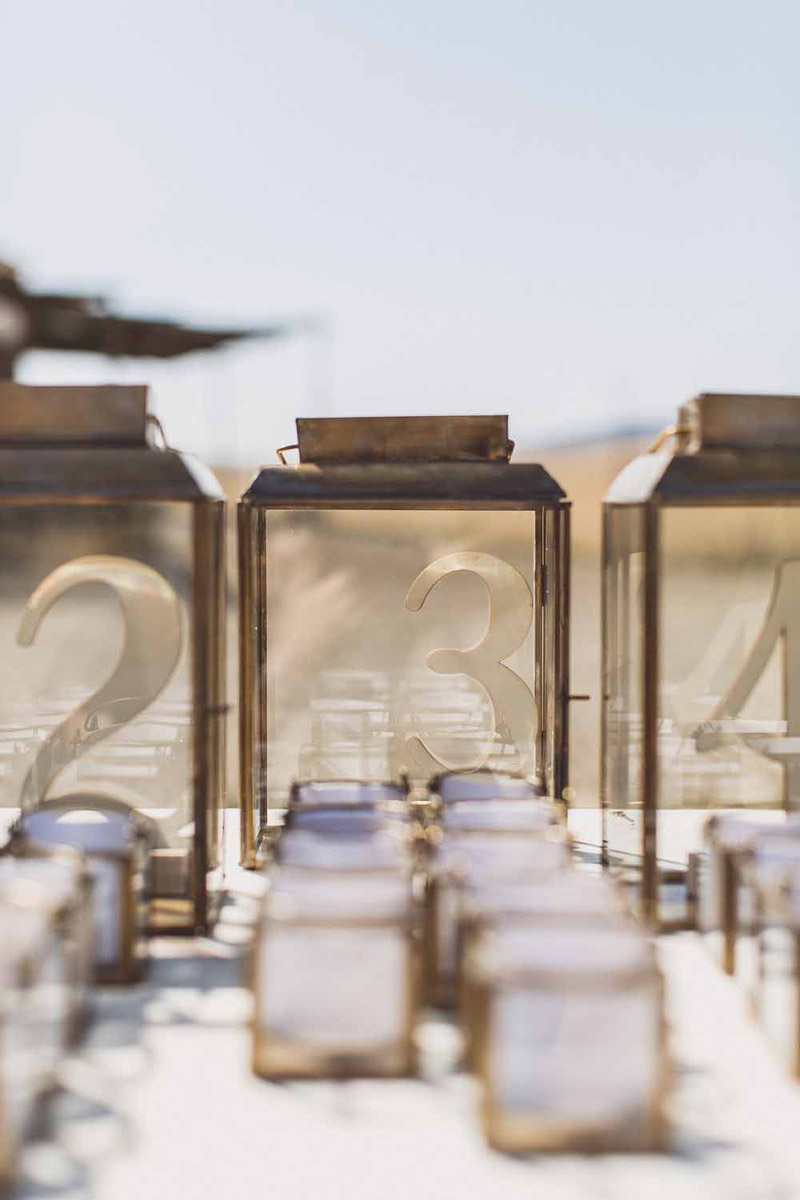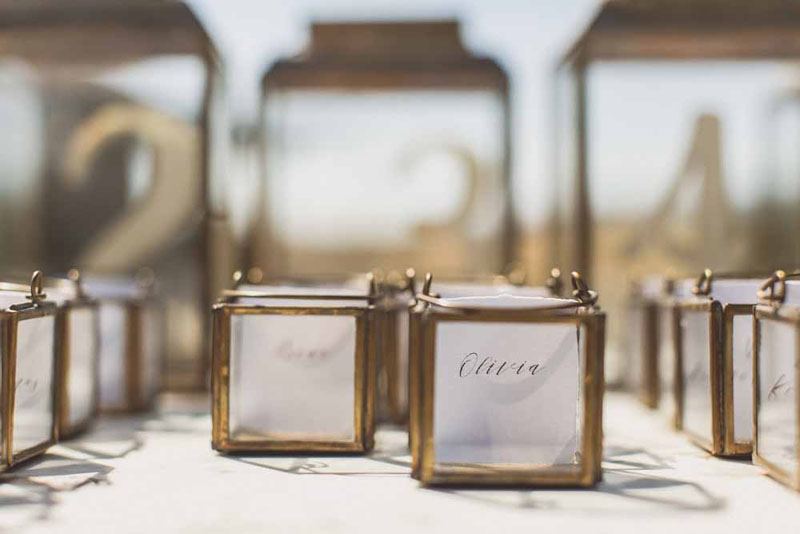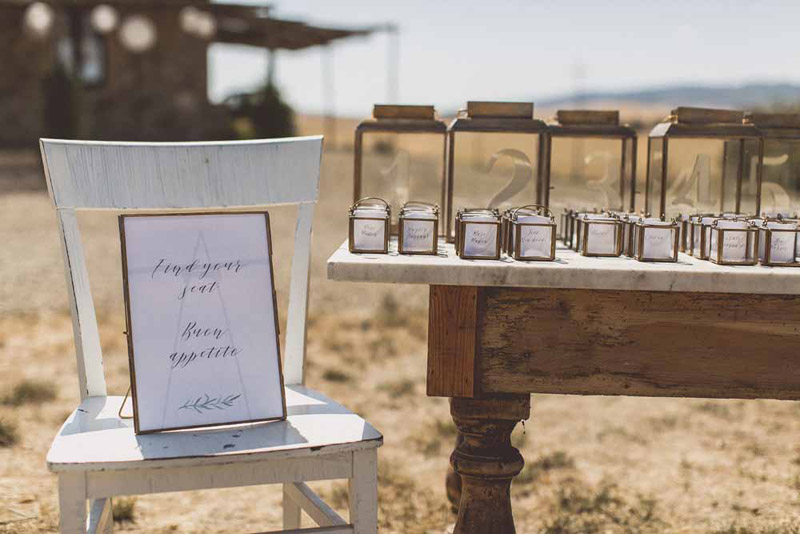 View more from Gemma's Wedding
Credits: Photography: WE ARE // THE CLARKES, Venue: Locanda In Tuscany, Decor: The Wedding of my Dreams