Rustic Centrepieces: Wooden Crate Boxes, Bark Tea Lights, Hessian Runners & Guest Books
Wooden rustic wedding centrepieces: complete the look on your wedding tables with these extras
Are you looking for rustic wedding centrepices, we have LOADS of options for rustic wedding centrepiece containers here at The Wedding of my Dreams (browse our centrepiece vases & vessels here) but today we are focusing on our wooden crate box centrepiece and what you could team up with it to create a lovely rustic table setting at your wedding. Below we have chosen the best items to team up with our rustic wooden crate centrepieces. All available to buy online.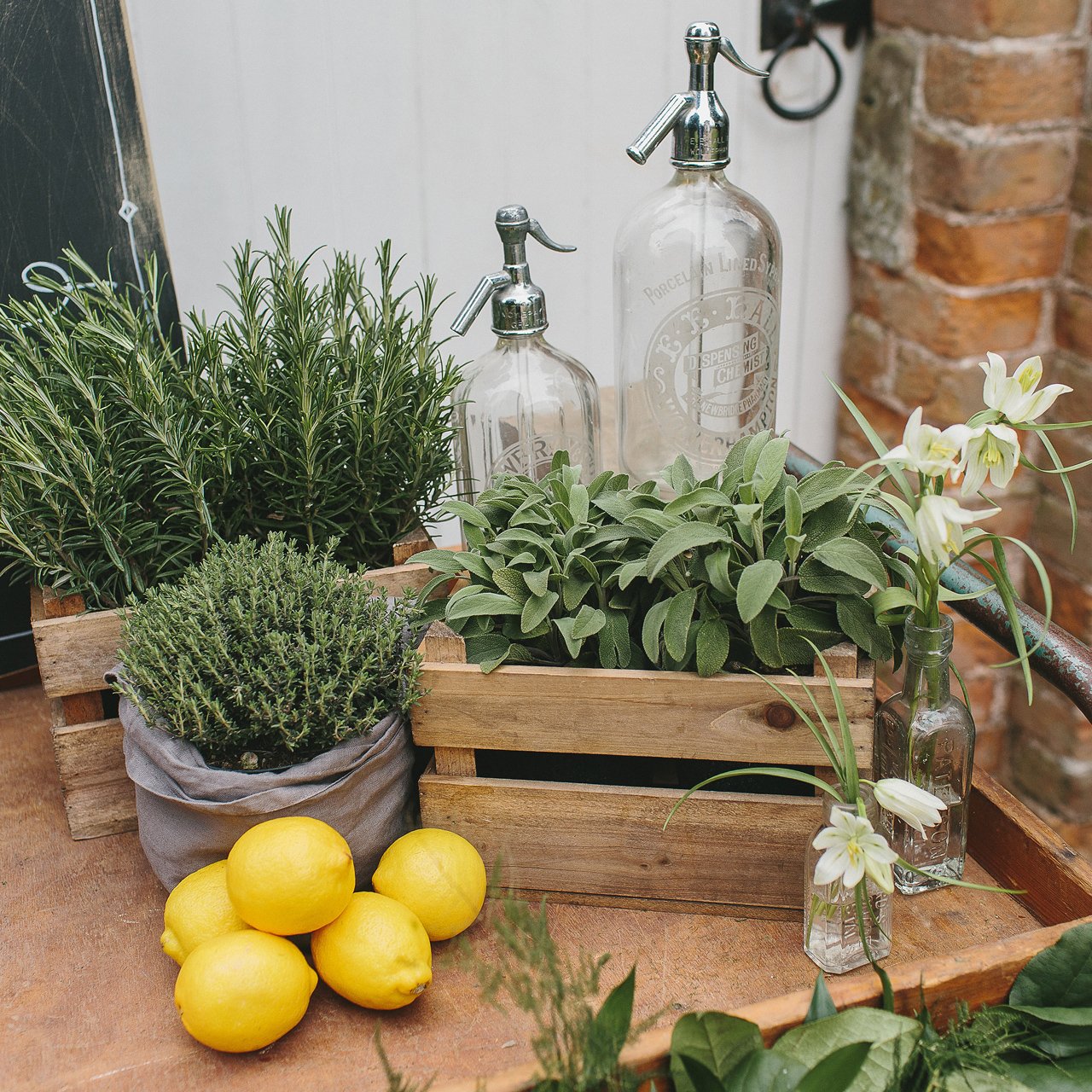 Rustic box centrepieces & other bits for the guest tables:
First of all you will need to fill the rustic wooden crate with flowers for the centrepiece, either ask your florist or have a go yourself, Karen from Passion for Flowers has done a step by step guide demonstrating how to add flowers to these wooden flower boxes (DIY guide here).
Around the crate we suggest adding some rustic tea light holders, we have 2 styles of rustic tea light holders both made from bark 1) rustic bark tea lights 2) tree stump tea lights. For a woodland touch, these could be sitting on a bed of moss around your crate.
Rustic Table Runners:
To enhance the rustic look at your wedding venue cover the white/ivory linen supplied by your venue with a hessian table runner, you could choose our hessian table runners or add a touch of lace with our hessian and lace table runners.
Rustic Place Settings:
Show guests to their seats with our wooden tags which can be written on to act as a place setting. These can easily be written on in biro or fine tip marker pen.
For your table numbers we suggest using our rustic chic table number cards, these free stand on the tables or you could use our wooden card holders to hold them for an extra woodland touch.
Rustic Wedding Guest Books & Table Plans:
Moving away from the tables you will need to style your venue with rustic items too. Our rustic wooden table plan is a must-have for rustic weddings, each little bucket can be filled with flowers and the guests' names can be written on luggage tags and attached to each bucket.
For your guest book our gold and kraft paper wedding guest book is a popular choice, or our 'best day ever' guest book with envelopes for guests to leave notes of photos.
Rustic Styling Extras:
Tree stumps can be used around the venue, down the aisle, in clusters at the bottom of a staircase…. We have faux tree stumps which are lightweight (so important as real stumps this size often take 2 people to move them from place to place).
SHOP THE LOOK at www.theweddingofmydreams.co.uk

Like the wooden crates but looking for something a litte more rough around the edges, our authentic brick moulds can be used in very much the same way as the wooden crates.