Foliage And Metallic Copper Wedding Styling – Featured In Brides Magazine
Autumn wedding ideas
When it comes to wedding trends, foliage and copper have recently taken the industry by storm. Couples can't get over greenery and this chic metallic, especially when they are used together. We were over the moon to see our Copper Geometric Candle Holders and Quilted Copper Tea Light Holders in the November / December 2016 issue of Brides magazine. So if you love the thought of foliage and copper wedding styling, keep reading…
Foliage And Metallic Copper Wedding Styling – Featured In Brides Magazine
Gone are the days where couples where restricted to traditional round guest tables. Brides and grooms are now embracing wooden trestle tables, which are just perfect for foliage and copper wedding styling. As seen in Brides magazine, you can line the length of the table with a variety of greenery and foliage. You can work in a few other flowers that fit in with your colour scheme, such as elegant ivory or colour-popping pink for Spring or Summer. The foliage garland will work as the base for your table centrepiece.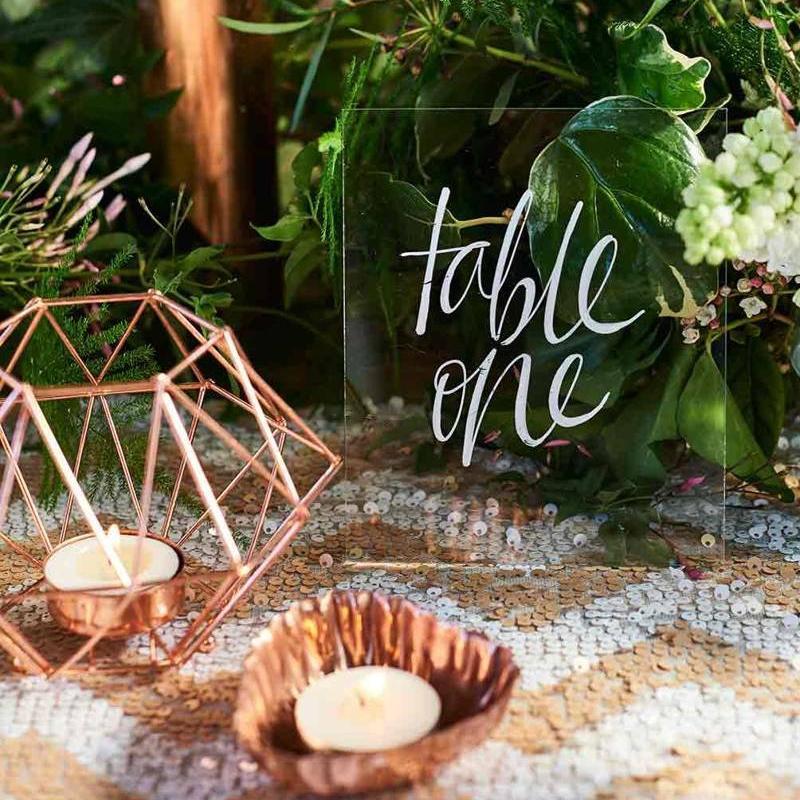 SHOP THIS LOOK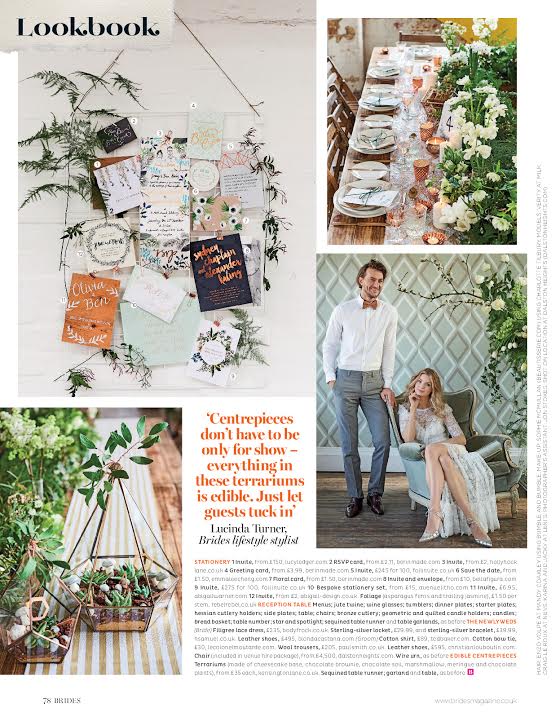 If you want to add an extra touch of sparkle to your wedding tables, consider using a white and gold chevron table runner. The combination of metallics works beautifully to create an ultra-modern wedding table style. Alternatively, if you wanted a rustic glamour feel to your wedding tables, you could opt for a hessian or burlap material instead. We have a collection of fab table runners here!
While our Copper Geometric Candle Holders look stylish filled with tea lights, they can be used in so many other ways too. You can add pretty flowers or simple succulents to them, lining them along the table for an extra special touch. Some couples even use larger versions to hold their wedding cards, and they look so glam on your gift table.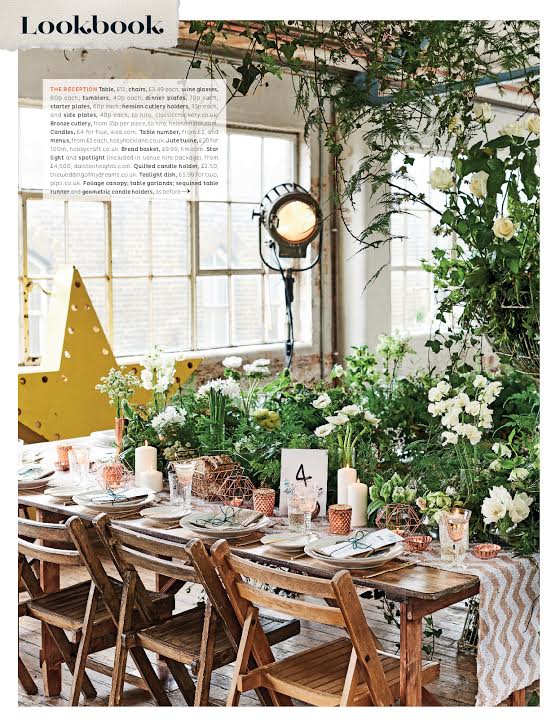 Our Quilted Copper Tea Light Holders are a super popular choice for couples in 2017, particularly as copper wedding styling looks so chic. The team used them to add a warm glow and a dash of cool copper to the table. They can also be used to decorate the window sills, fire place or guest book table at your wedding reception. The options are endless, and they really are a must-have for your venue decor.
Bar carts and wedding drink stations are also a popular trend for 2017, especially if you want to keep your guests refreshed during the warmer months. The teamed styled a vintage bar cart with vases full of greenery and blooms, as well as vintage decanters. Add a dash of luxe metallic by placing our copper candles to both levels. The result will look modern, stylish and seriously on-trend.