Place Setting Ideas For Autumn Weddings
Planning an Autumn wedding day? Then listen up – you'll fall in love with our Autumn-inspired place setting ideas. The way you choose to style your reception tables will count as a huge part of your overall venue décor, so you want to make sure it looks fabulous…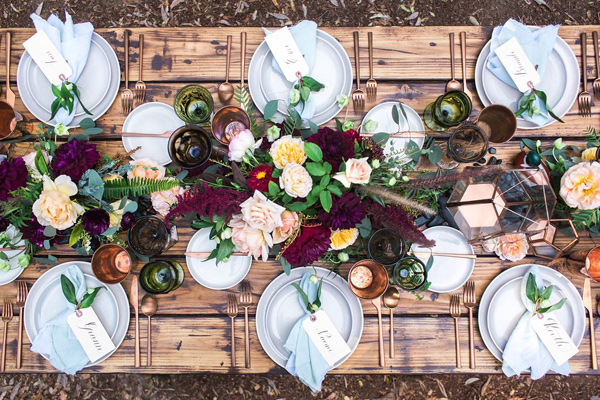 Opulent Berry
Berry and blackcurrant shades go hand in hand with Autumn, so they're a wonderful choice of colour for your place settings. Opulent reds are luxurious and rich, yet warm and cosy – it's the perfect combination. Plush raspberry napkins tied with velvet ribbon will look stunning against the contrast of a white plate – it'll look modern, yet decadent. Gold accents throughout your place settings will add to the glamour – we're talking magnificent gold vases brimming with red garden roses, and gilded goblets full of red wine. Your wedding guests will be transported to a gorgeous Autumn paradise as soon as they sit in their seats!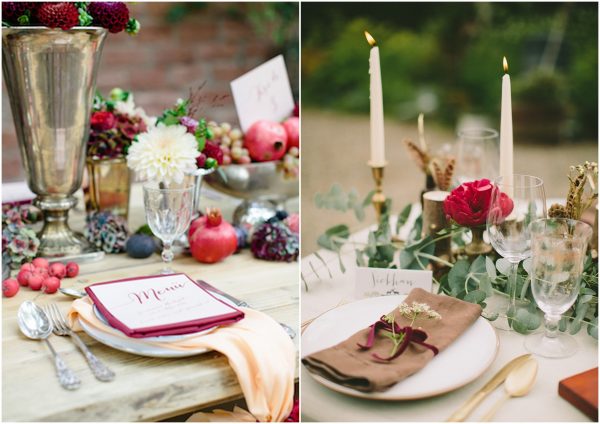 Image Source – Photographer / Image Source – Photographer
Modern Metallic
Bronze and copper have become an increasingly popular choice for weddings in 2016, and it doesn't stop at Autumn! They a perfect choice for Autumn weddings as they reflect the brown and orange leaves and warm, crackling fires – with a modern touch! Copper calligraphy place names will look wonderful at each place setting and bronze cutlery means your guests can eat their meal in style!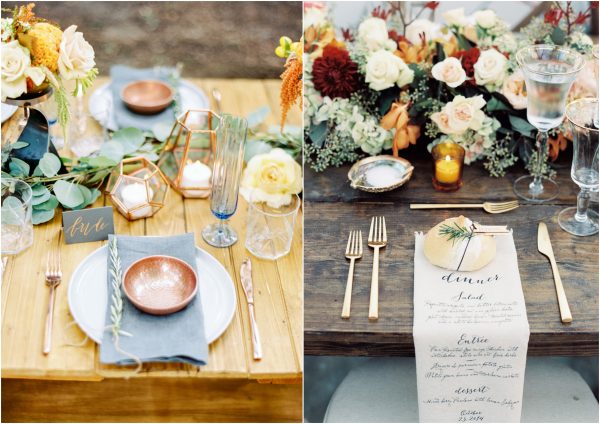 Image Source – Photographer / Image Source – Photographer
Lilac Grey
If you're not a huge fan of the typical Autumnal colour palettes, have you ever considered using lilac grey as your colour scheme? This gorgeous shade is the perfect alternative to berry and golden tones and it's made for a girly girl. Lilac grey looks wonderful against earthy, wooden elements which is why it works wonderfully for Autumn place settings. Tie your cutlery with dusty lilac ribbon for a delicate pretty style. A stem of dried lavender will not only look lovely, it'll smell divine! Display your wedding breakfast menu on each plate – maybe include a few Autumnal favourites such as pumpkin soup.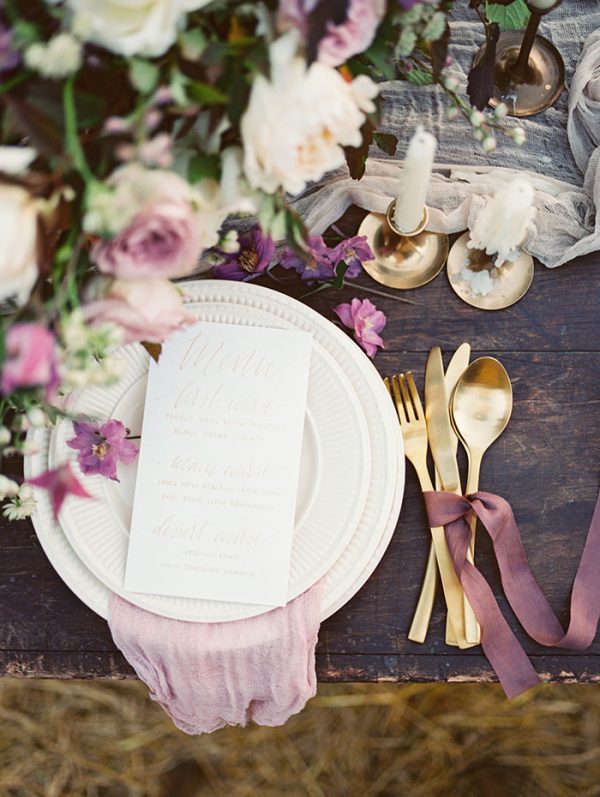 Glamorous Gold
Gold shades can be used throughout the wedding season, but I think it's particularly perfect for an Autumn celebration. If you're having a glamorous gold affair, you can create some seriously beautiful place settings. Gilded cutlery with golden lined plates will add just a dash of luxe. Ivory napkins wrapped with golden ribbon and a sprig of Autumnal foliage will finish the look beautifully. Line your tables with green and orange pumpkins for an extra nod towards the season.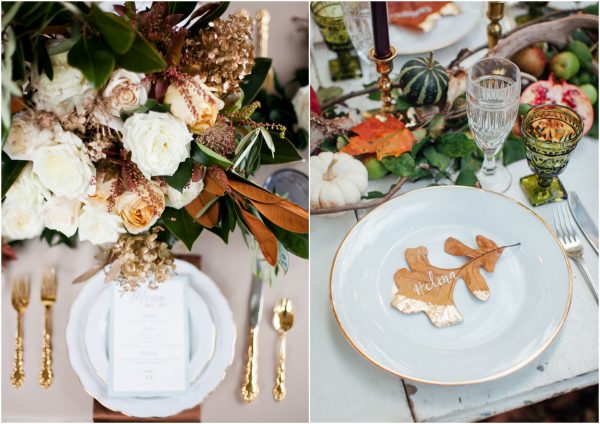 Image Source – Photographer / Image Source – Photographer
Place Setting Ideas
Why not go all out with your Autumn place setting ideas and include all of the colours above? Plush red, opulent gold and tons of greenery works beautifully with the season, especially if you want place settings with the 'WOW' factor.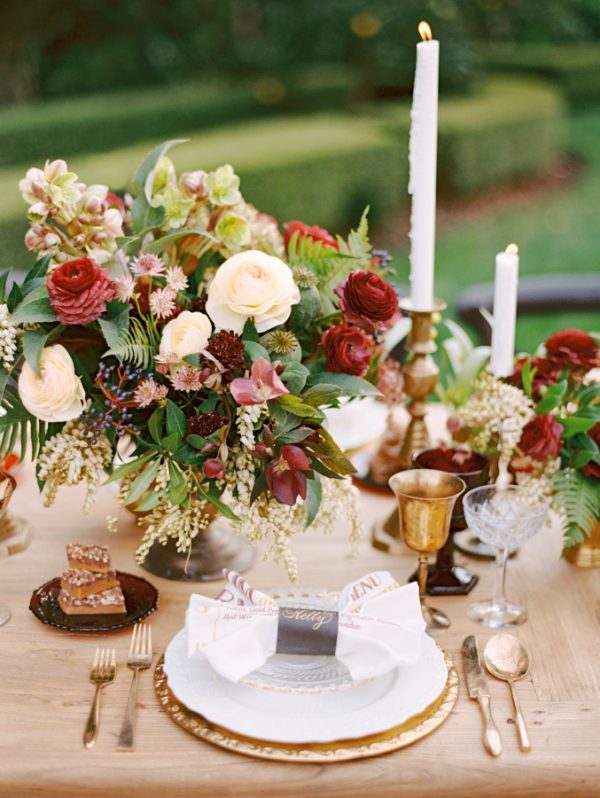 You're spoilt for choice when it comes to creating place setting ideas for an Autumn wedding. You can go down a number of different routes: glamorous, rustic or even girly! Add touches of your own individual style throughout your place settings so that it's completely personal and unique to you both as a couple.