FREE Chalkboard Fonts For Wedding Signs – Printable Wedding Signs
It seems as though many of you are loving the chalkboard wedding trend at the moment, our chalkboard and blackboard wedding decorations are always a popular choice. For those of you who are looking to include chalkboard signs in your wedding you are going to LOVE this!
Print your own chalkboard signs using the downloads below
Or buy our handmade wooden blackboard wedding signs
The Best FREE Chalkboard Fonts To Print Your Own Wedding Signs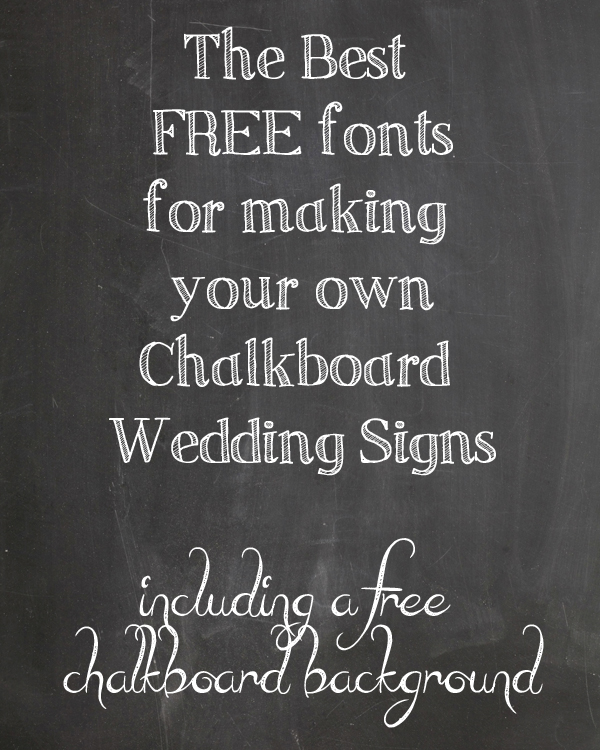 I have found the best chalkboard fonts for making your own chalkboard signs. Yep, that's right, you can print your own signs for your wedding, using whatever wording you choose. You could personalise your signs with your own quotes, names, wedding date, or just create signs you have seen on pinterest but can't seem to buy anywhere!
All you need to do is download your favourite chalkboard fonts using the links below as well as downloading our chalkboard background. This is a word document, so as long as you have Microsoft Word on your computer you should be able to create your own signs.
Our Favourite Free Chalkboard Fonts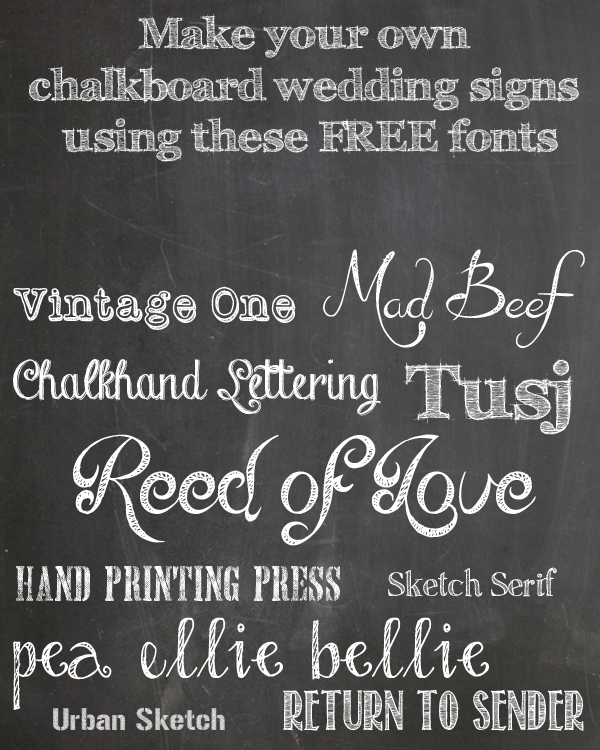 Click on the links below to download and install these fonts to your computer, please be sure to read the licensing from each author before using
Vintage One // Mad Beef // Chalkhand Lettering // Tusj // Reed of Love // Hand Printing Press // Sketch Serif // Pea Ellie Bellie // Urban Sketch // Return To Sender
Chalkboard Background – FREE Download
Click the image below or here to download the chalkboard background word template.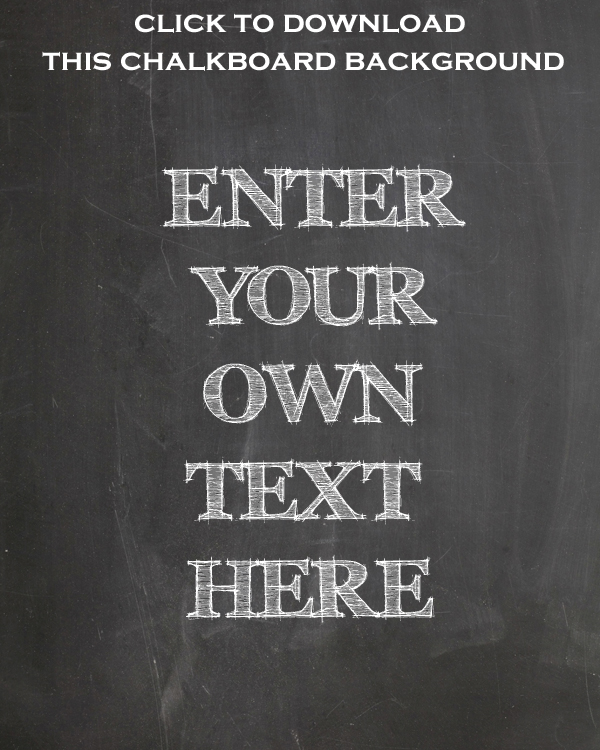 Once you have opened the word document, click within the text box and start typing. If you have already downloaded your font and installed it, it should be there for you to select from the fonts menu within word. And there you go! Print out onto card, cut to size or keep as A4 and place in a frame to display it at your wedding.
A few examples of signs you could create with this free chalkboard download.
All you need is love and a little cake!
Eat, Drink & Be Married, personalised with the name of couple and wedding date
Instagram wedding hashtag sign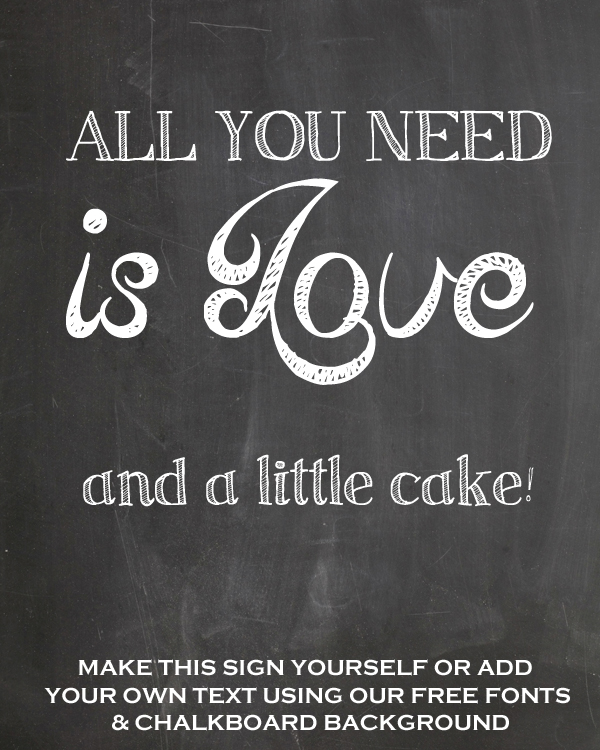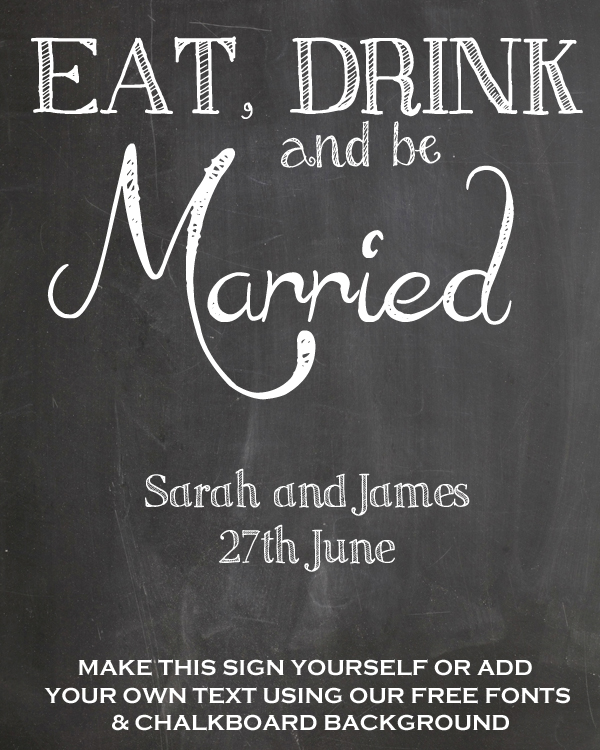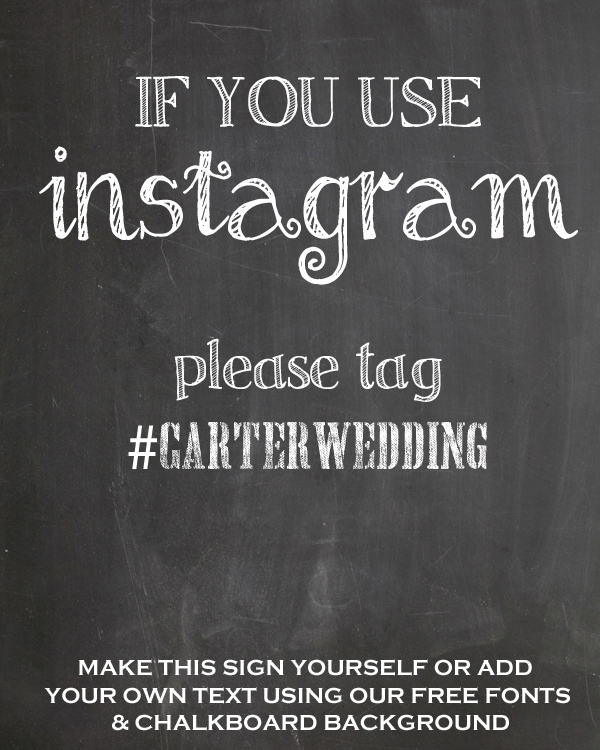 If you love these we think you will also love our chalkboard wedding decorations, browse our shop here.