This is one of our top wedding tips: Try not to use all matching tea lights at weddings. Using exactly the same tea light holders on your guest tables, cake table, cards table, welcome table, bar area and ceremony can be a bit matchy matchy. Instead go for a range of tea light holders and votives that compliment each other. The variety of styles and sizes will add interest an depth to your wedding styling.
Top Tip: Use Different Styles and Sizes of Tea Lights at Weddings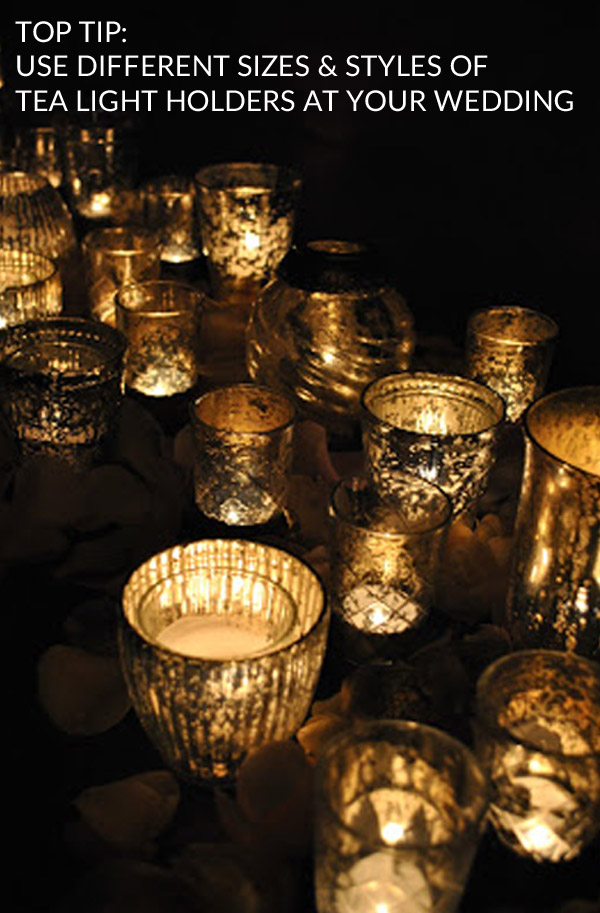 Image source
Candle light is a popular choice for a wedding, and we style almost all weddings with at least a handful of tea light holders and votives. Some couples go all out with candles and create a dreamy look on their tables with an abundance of candle light created with a range of different tea light holders and votives. Here at
The Wedding of my Dreams
we have a large collection of tea light holders, votives and candle sticks which can be used together to create a wonderful look for your wedding. Thinking of including tea lights at your wedding? Browse our collection of
tea light holders and candle sticks now
.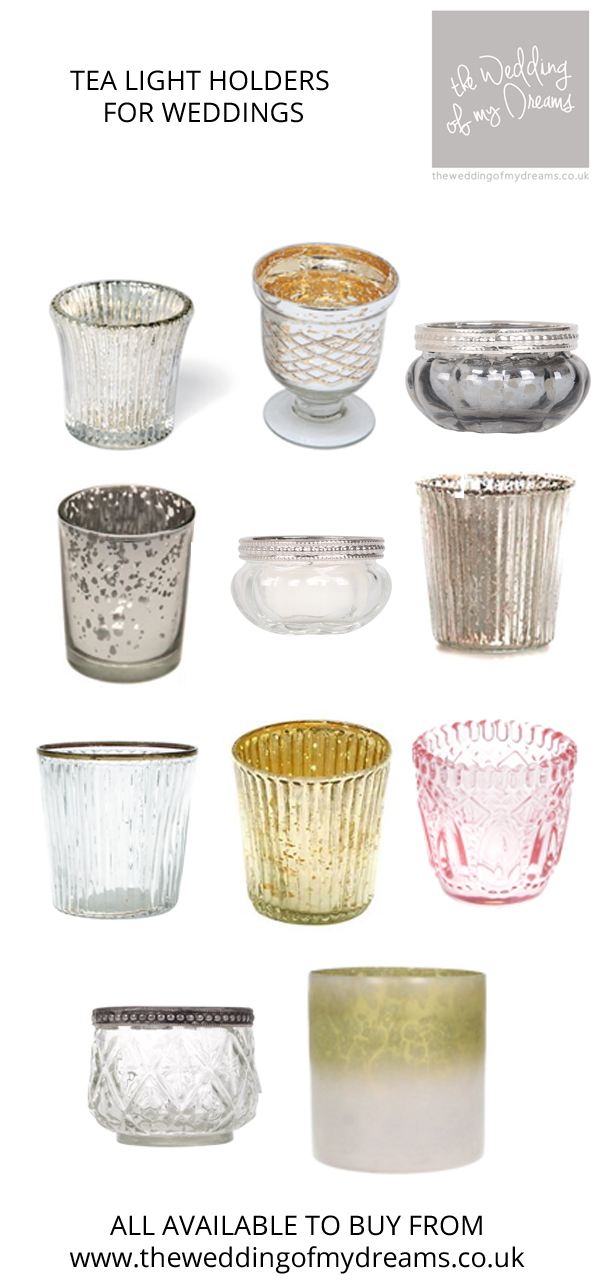 See more detail about any of the tea lights above in our section of most popular
wedding tea lights here
.