Our cream heart wedding table plan is one of our best selling wedding table plans here at The Wedding of my Dreams. For those of you who have already bought it, or maybe you're thinking of buying it we thought we offer some ideas on how to style it.
Our cream heart wedding table plan works well at country garden style weddings, create a table from a stack of rustic wooden creates and cover with hessian. The cream heart table plan has 16 clips so can be used for up to 16 tables. Here we have shown 12 tables, with the table cards being our cream luggage tags finished off with an antique style key. Along the top of the table plan we have used our cream luggage tags and alphabet stickers to spell out TABLE PLAN.
Add some finishing touches to your table plan corner and style it next to cream jugs on a stack of books and a few bottles on slate tiles all filled with country garden flowers.
HOW TO STYLE OUR CREAM HEART WEDDING TABLE PLAN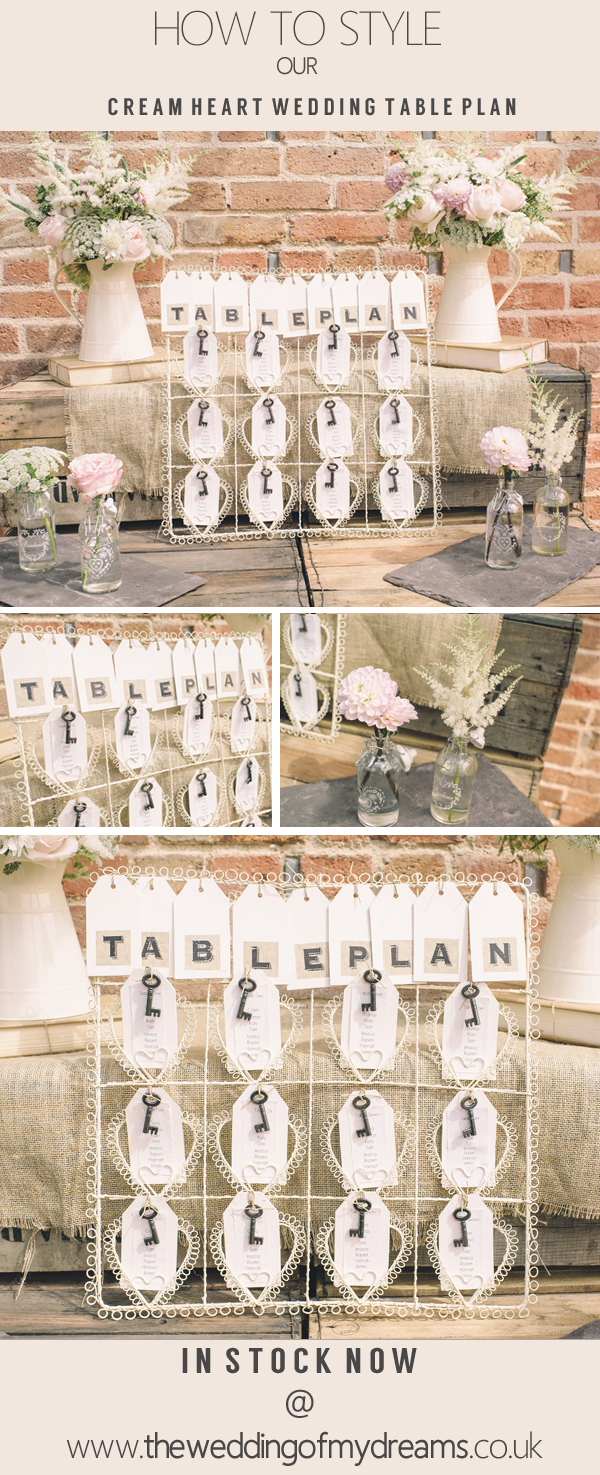 Photography: Daffodil Waves
Venue: Redhouse Barn
Our wedding table plan and styling extras are available to buy now. Scroll down to view them in our shop.