Alternative to Wedding Guest Books ~ Notice Boards
There are all sorts of ideas floating about as alternatives to wedding guest books, but I just love this simple idea of using notice boards for guests to pin their wedding wishes on to. Choose note cards that match your wedding stationery or something which fits in with your wedding theme. If you've travelled as a couple why not get post cards from some of the places you have visited together? Leave a pot of pens and pencils along with some instructions for your guests and its as simple as that.
Plus you'll have a lovely notice board to keep in your home after the wedding!
Alternative to wedding guest book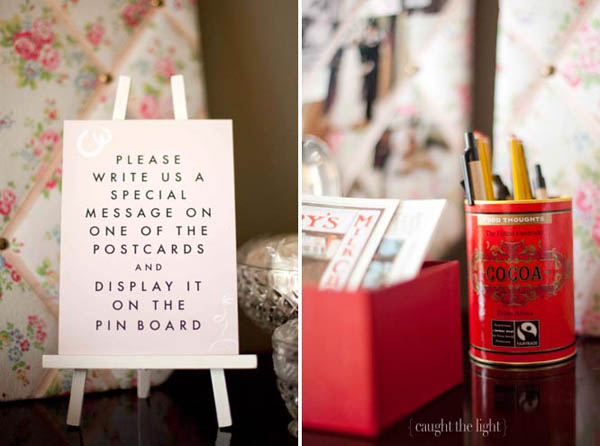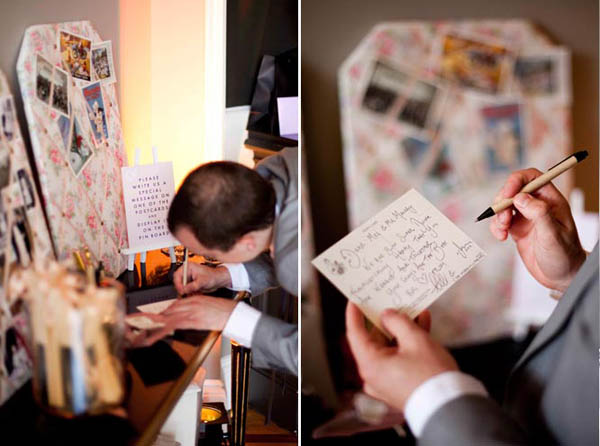 Source: Caught The Light Photography