I just love it when chalkboards are used in weddings. More and more we are finding brides coming to us asking for ways they can personalise their wedding day and which decorations they can use to let their personalities shine through. Chalkboards and Blackboards are a super cute and quirky way to do just that. Why not have fun coming up with ideas together of different ways you can use the chalkboards within the wedding, adding a hint of DIY to the day and letting yourselves really shine through.
Wedding Chalkboards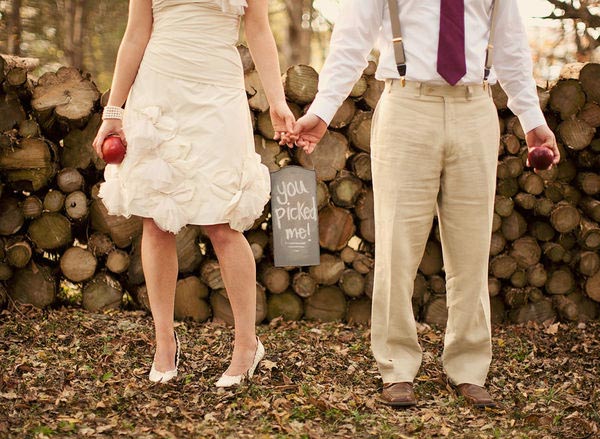 Chalkboards are great props for engagement shoots
Photography: Souder Photography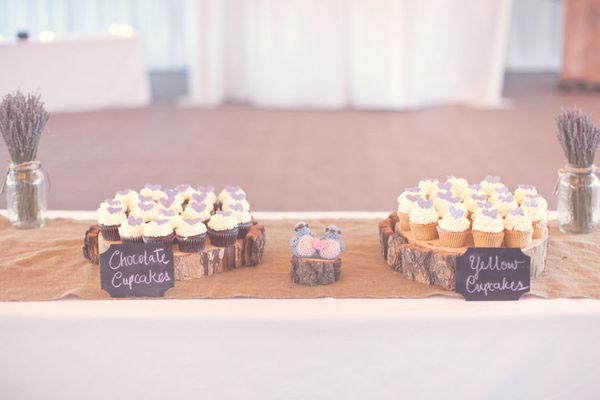 Chalkboards make the perfect sign for a sweetie buffet
Photography: Marine Kristine Photography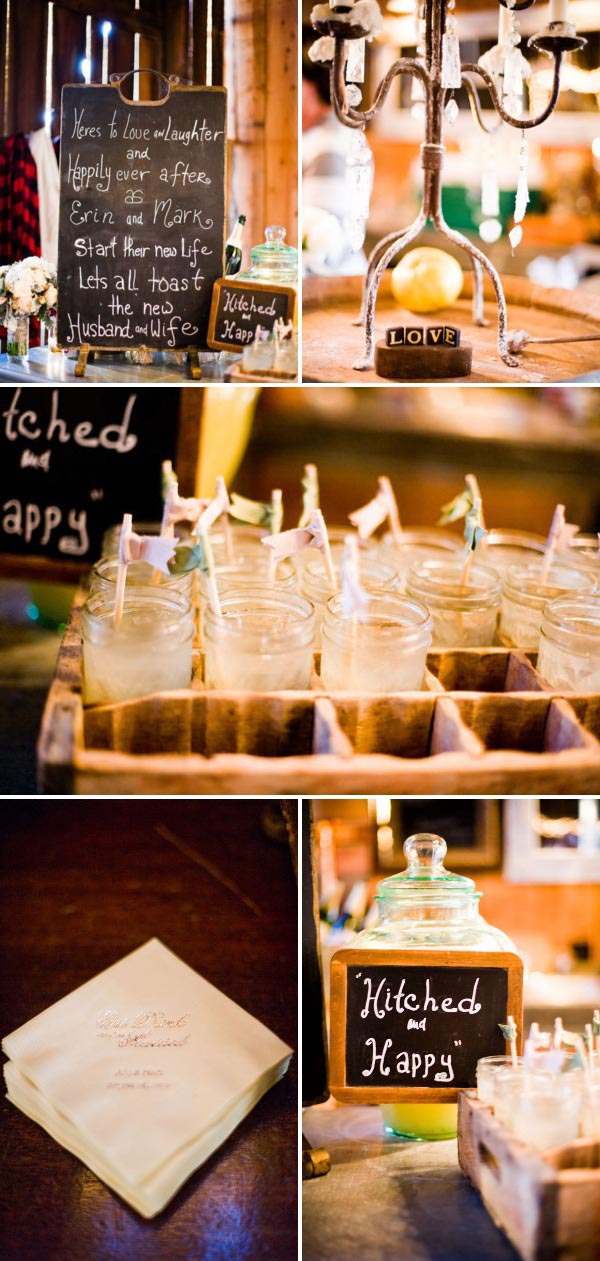 Photography: Michell Warren Photography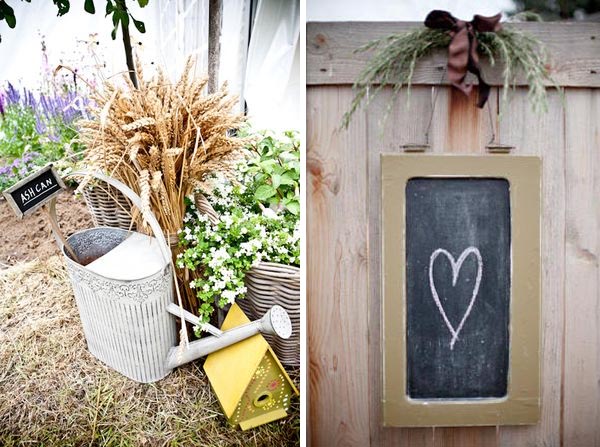 Love this ideas of using chalkboards on sticks for ash cans.
Photography: Katy Melling Photography via Love my Dress (left) Erin Kate Photography (right)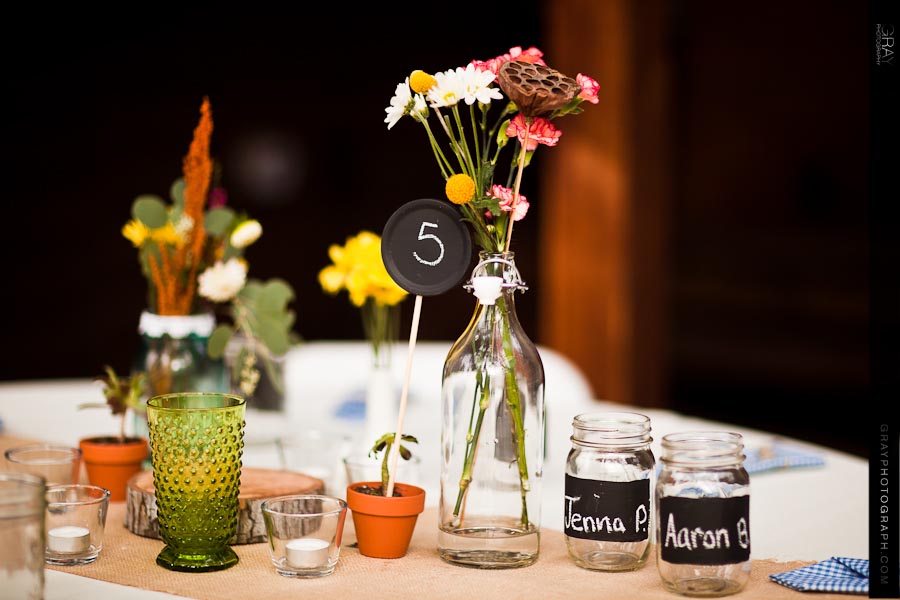 Photography: Gray Photography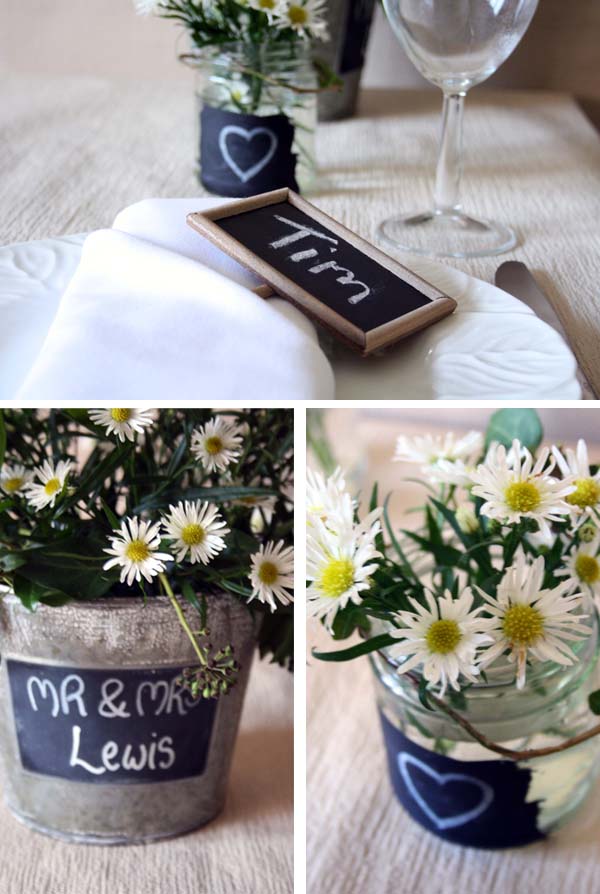 Some of our Wedding of my Dreams chalkboard decorations. With the blackboards on sticks used here for place settings and blackboard buckets as table centres. Why not have a go at making the little jam jars yourself, all it takes is a touch of blackboard paint.
I know lots of you are using chalkboards in your weddings, how are you using them? We'd love to hear your chalkboard wedding ideas!