Unique Wedding Cake Toppers
These wedding cake toppers can transform the simplest wedding cake. We love our newest cake toppers here at The Wedding of my Dreams. They are such a simple idea and look fab on wedding cakes.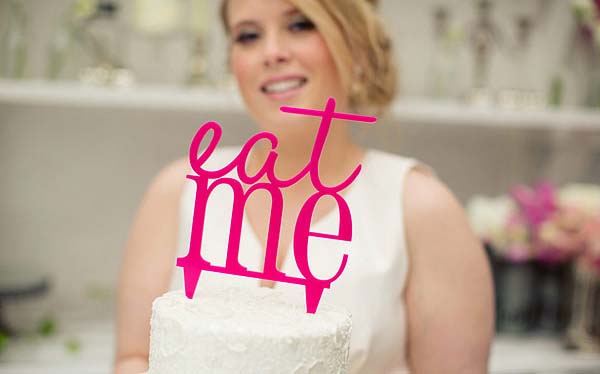 Source: Rock My Wedding, Christian Ward Photography
About our wedding cake toppers
Our cake toppers come in a variety of designs, we currently have Eat Me Cake Toppers, Mr & Mrs Cake Toppers, It Must Be Love, Love Love Cake Toppers and It's A Nice Day For A White Wedding Cake Toppers.
Even if you don't have them on your main wedding cake they would look amazing on a smaller cake on your desert table, amongst your other sweet treats. You can re-use the cake toppers and keep them as a reminder of your special day.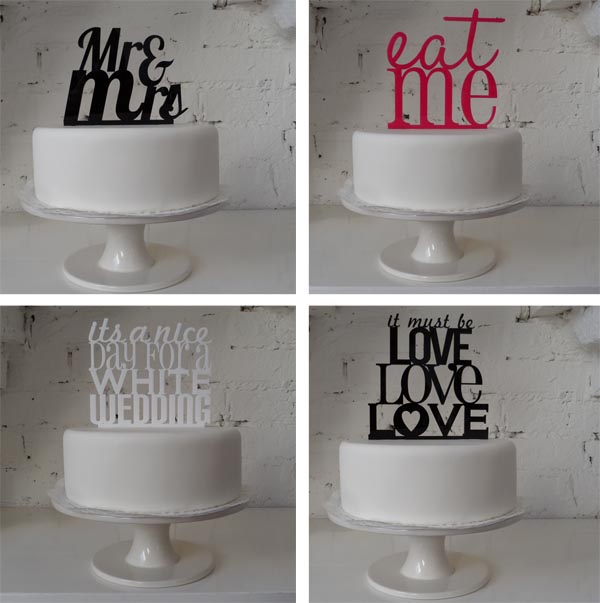 All designs come in black, white or hot pink and are priced at £16.99. If you are interested in different colours or have ideas for new designs we'd love to hear from you.