Country Garden Floral Paper Bunting ~ Wedding Decoration Of The Week
This week our wedding decoration of the week is our extremely popular country garden floral paper bunting. Bunting looks fab at Spring and Summer weddings hung from trees lining the entrance to the venue, outside the church, inside the marquee, along the top table… The list is endless, see our blog on Wednesday for ideas for using bunting at your wedding.
Our paper bunting is made from shower proof paper, this works out as a cheaper alternative to material bunting for weddings.
Country Garden Floral Paper Bunting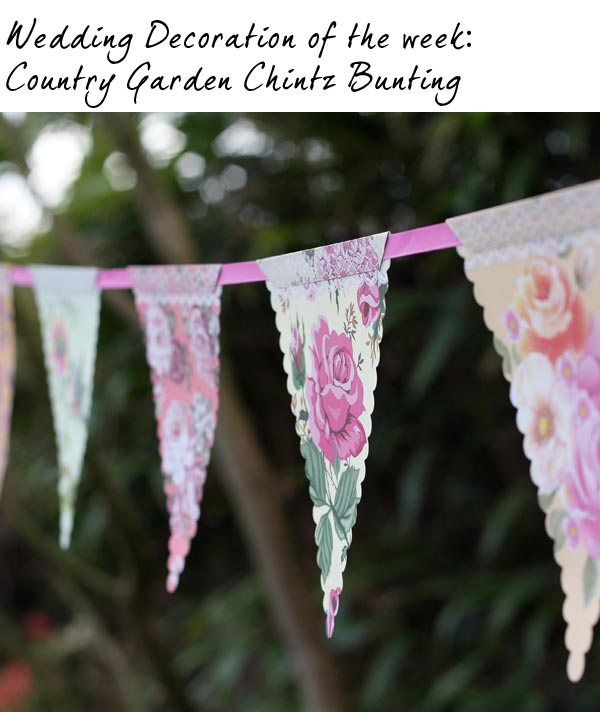 View country garden floral paper bunting in our shop
Product Details
If you're having a country garden or vintage style wedding this bunting will be just up your street.

Drape it in the grounds of your wedding venue, from trees in the garden or decorate the inside of your marquee at your wedding and hang it around your sweetie buffet.
Each string of bunting is sold individually and is 4m in length with 16 pretty flags in soft country garden colours, with a floral chintz pattern.
The wedding bunting is made from shower proof paper.
Price: £6.50