Rustic Centrepieces For Weddings
Are you thinking of having a rustic wedding? Rustic is still one of my personal favourites when it comes to wedding décor and there are so many ways you can incorporate it into your big day. Perhaps you have chosen to have your wedding reception in a tipi, beautiful barn conversion or on a farm, all of which lend themselves to a rustic theme. If rustic is a bit too rustic for your wedding you may like some of our rustic glamour ideas which lift the rustic touches by incorporating a touch of silver or glass into your décor.
Rustic Centrepieces
Today we have put together some ideas for rustic centrepieces for weddings. Keep the flowers natural and relaxed, add texture with foliage, twigs and a mix of flowers rather than a tight structured arrangement. It's is a nice idea to look in the gardens of your wedding reception venue and ask your florist if they can incorporate similar flowers on your tables this helps the flow of the overall look you are trying to achieve.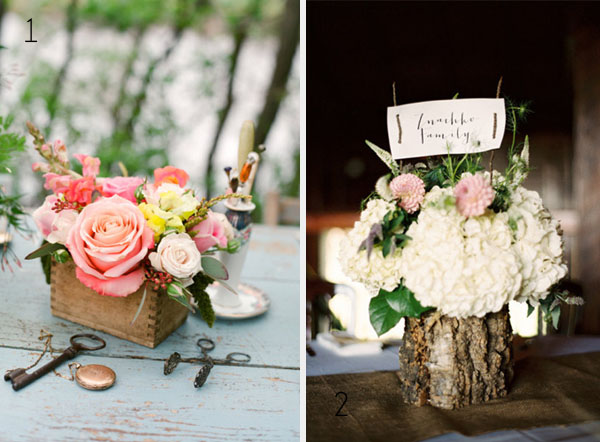 Credit: 1 Alea Lovely  2 Ryan Ray Photo
When thinking about your rustic centrepieces one of the first things to think about is your choice of container, this can be a simple wooden box or tree stump filled with flowers, bark containers / vases are a simple option. Either ask a florist to make the arrangements in your chosen containers or have a go yourself, potted plants such as succulents are an easy option if you are doing the flowers yourself as once you've made them they don't need a lot of looking after and can make lovely gifts.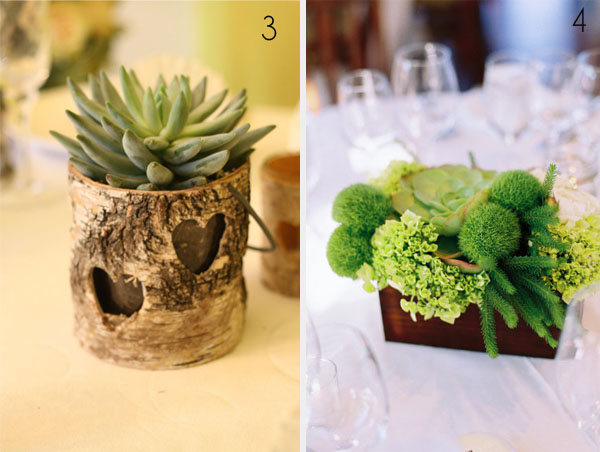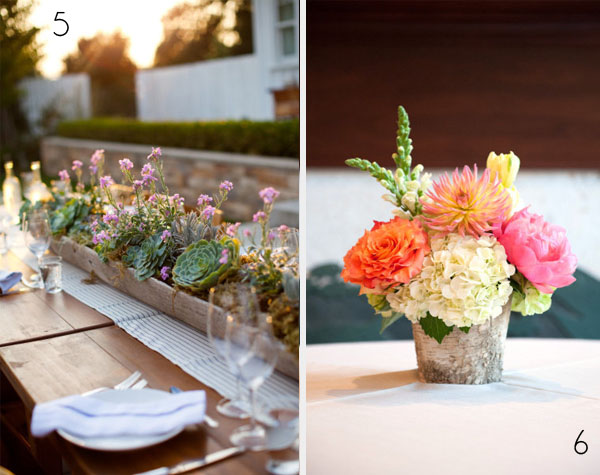 Credit: 3 Passion for Flowers 4 Trent Bailey 5 Watson Studios 6 Agnes Lopez
If you are having round guest tables or long guest tables your choice of centrepieces will differ. For long tables either choose long containers such as rectangular wooden boxes or long wooden troughs. Or have smaller items spread along the length of the table. Whereas if you are having a round table the centrepiece can be set in the centre of the table so a round or square container would suit this space better.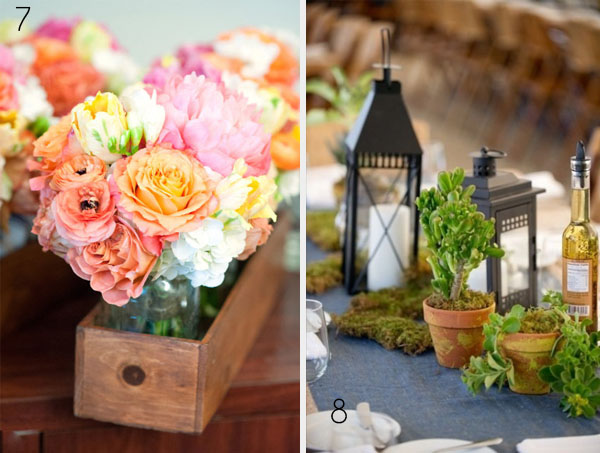 Credit: 7 Agnes Lopez 8 Creative Image Collections
Once you have decided on your containers it is time to think about the extra details for your centrepiece  This could be sitting you flowers on a hessian runner or square of hessian fabric. Adding another piece of material over standard linen table cloths is a simple way of creating extra impact on your tables. Add small terracotta pots with potted plants to the tables or a selection of glass bottles with single stem flowers. Tea lights and candles can also add to the look, especially as the light falls as the evening draws in.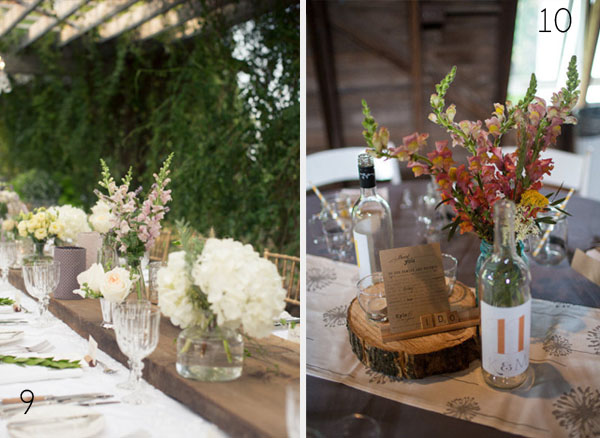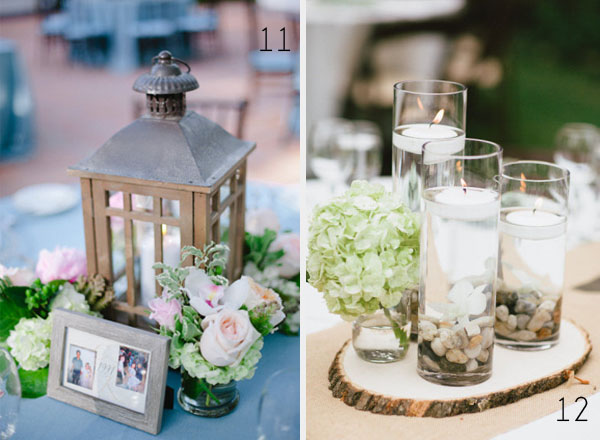 Credit: 9 Nataschia Wielink  10 Emilia Jane Photography 11 Hazelnut Photography 12 Memoire Studios
Wooden tree slices or long wooden planks act as great settings for your table centrepieces. A grouping of bottles and candles on a tree slice can look really rustic in the centre of your tables.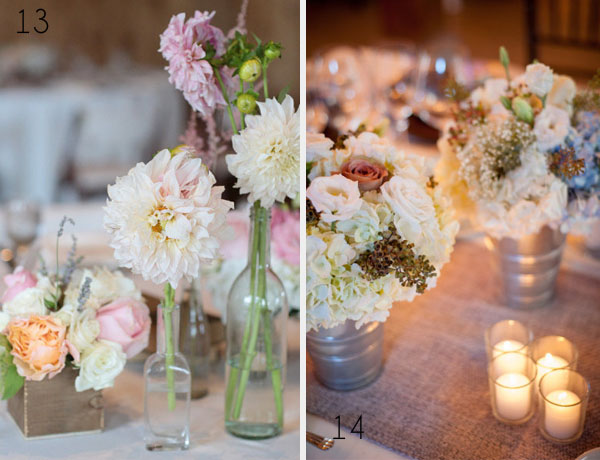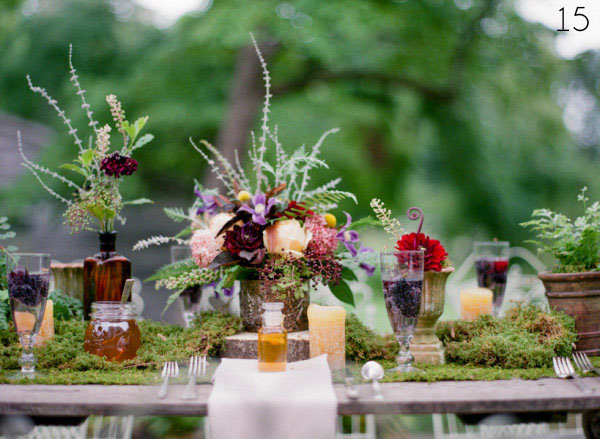 Credit: 13 Laura Murray Photography 14 Grey Sparrow 15 Jen Fariello
What do you think of our ideas? Are you thinking of a rustic wedding theme? We'd love to hear your ideas for your centrepieces, leave a comment below and tell us what you're planning.