Flags For Paper Straws At Weddings
Here at The Wedding of my Dreams we love little touches to make your wedding really you, anything that can be made or personalised is always a winner with us. Have you thought about jazzing up your wedding reception drinks?
Add a paper straw to your welcome drinks, personalise them by adding a cute little flag. The flags for the straws could be plain in the colour of your wedding décor or they could have text on them. How about the names of the bride and groom, or random sayings including team bride, team groom, celebrate, woohoo, yipee, enjoy!
Or my personal favourite, label each straw with your guests names and they can have their own personal drinking straw, on the back write their table number and this can double up as an escort card or place setting.
Flags for paper straws at weddings
Source: Paper Flags For Straws Summer Weddings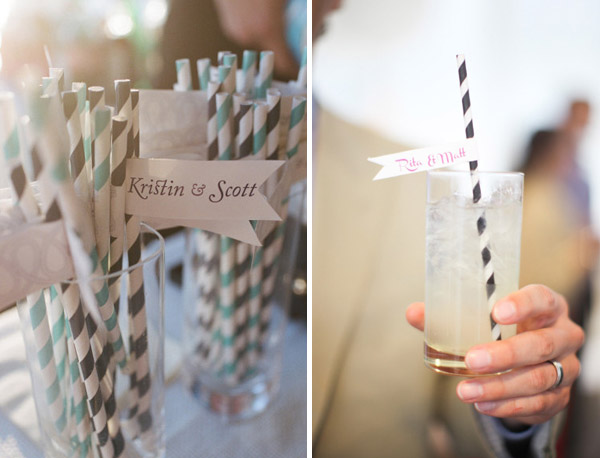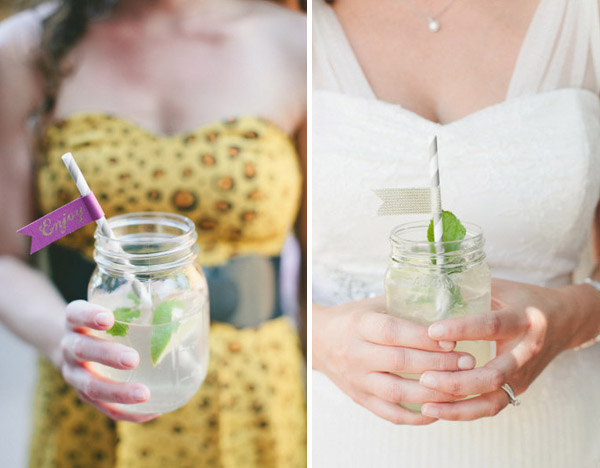 Source: Kristen & Scott Personalised Paper Flags, Rita & Matt On Straws, Paper Flags on Straws in Jam Jars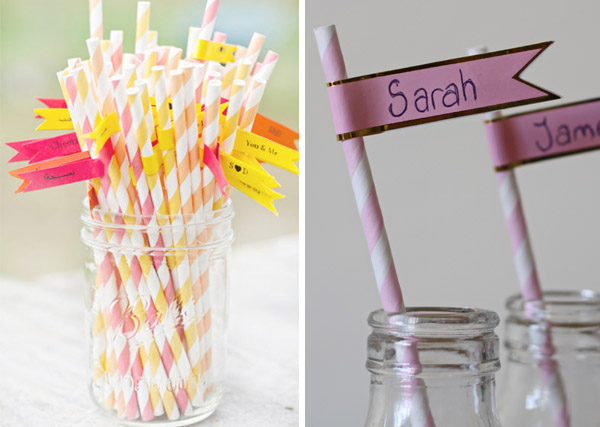 Source: Bright Straws with Flags, Flag Stickers For Straws
If you're crafty you may choose to make your own paper flags for straws using double sided tape and cut them all to size. For the slightly less crafty you may like our paper flag stickers which are pre made all you have to do is write on them and stick them onto your straws. Or you make like to make your own flags from our washi tape. The choice is yours!