Mr & Mrs Mini Bunting Cake Topper ~ Real Wedding
We love this rustic setting for a wedding dessert table. Jenny and Dave were married at Packington Moor Farm, as the name suggests it's a really rustic venue. For their rustic wedding dessert table Jenny and Dave used a number of our sweetie buffet extra decorations.
See their full wedding featured on Love My Dress, photography by Daffodil Waves. They had a gorgeous spring  wedding with yellow daisies and just picked flowers.
Rustic Wedding Dessert Table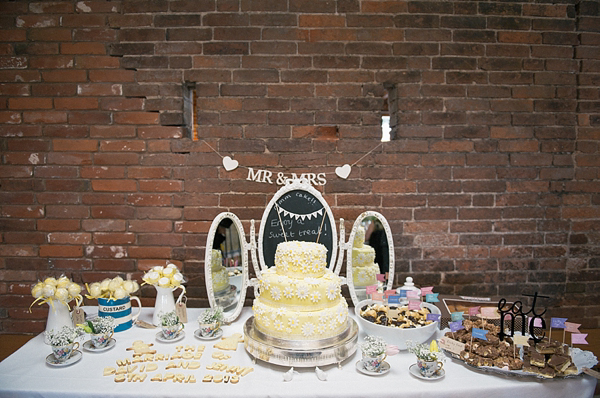 Love our Mr & Mrs Cake Topper Bunting on their yellow daisy wedding cake, can you spot the eat me cake topper above amongst the mountain of chocolate biscuits? The scrummy cake pops, sweets and biscuits were displayed in an eclectic mix of jugs, tea cups and bowls, we think it looks great with the blackboard mirror behind.
Mr & Mrs Mini Bunting Cake Topper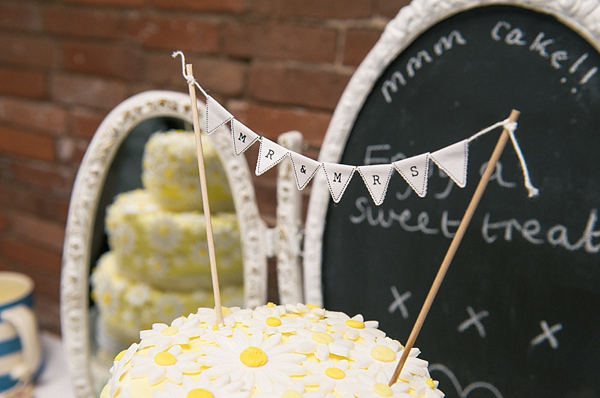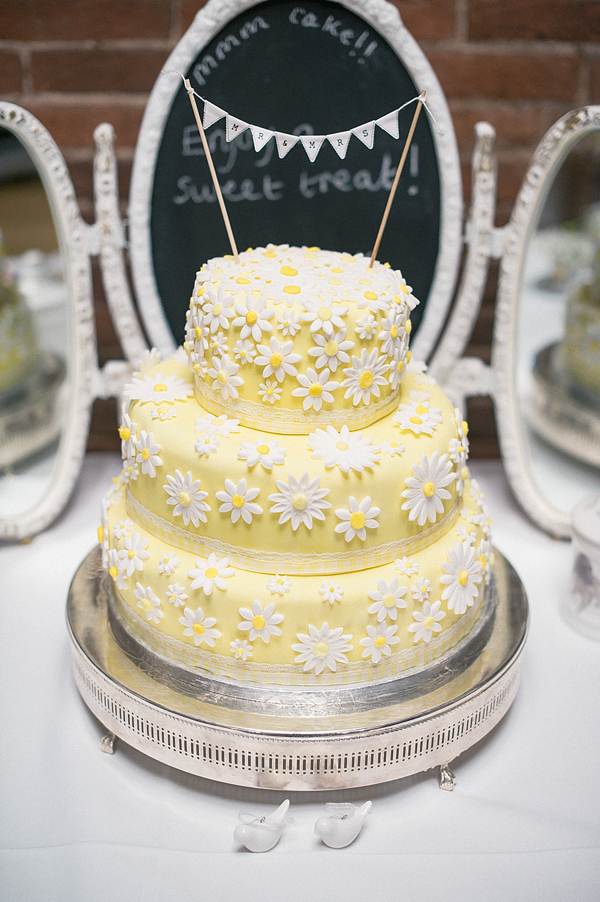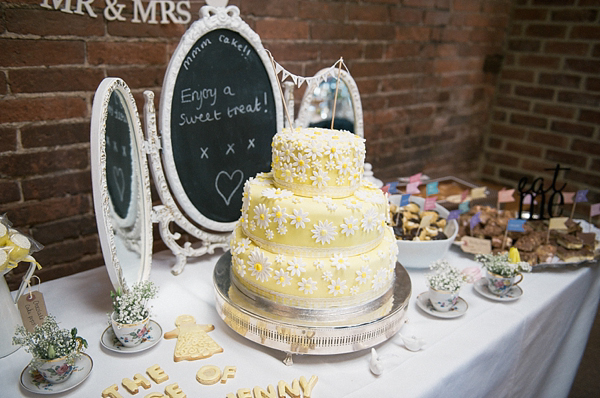 Chocolate eclairs look fab with our Alice in Wonderland Canapé Flags, this style of canapé flags has now been discontinued but we have a new style available.