Top 7 Wedding Place Card Holders
Here at The Wedding of my Dreams we have recently added to our range of wedding place card holders. Today we have chosen  7 of our favourites. Apart from holding your place cards, wedding place card holders look super pretty on your guest tables. They can also double wedding favours, leave a note on your tables letting your guests know they can take them home with them and use them as memo holders or photo holders.
1. Silver Fork Wedding Place Card Holders – £25 for 4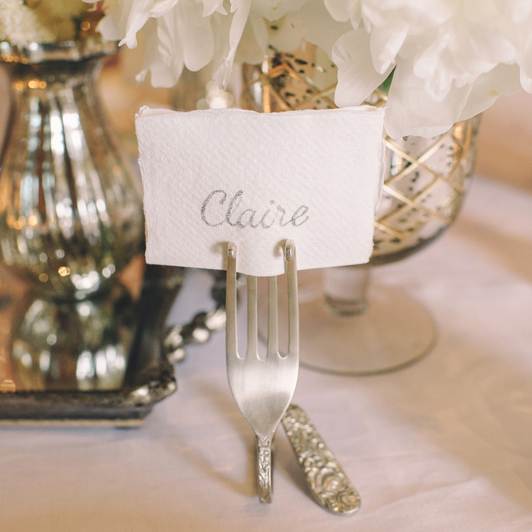 2. Glass Bud Vase Place Card Holders – £12 for 4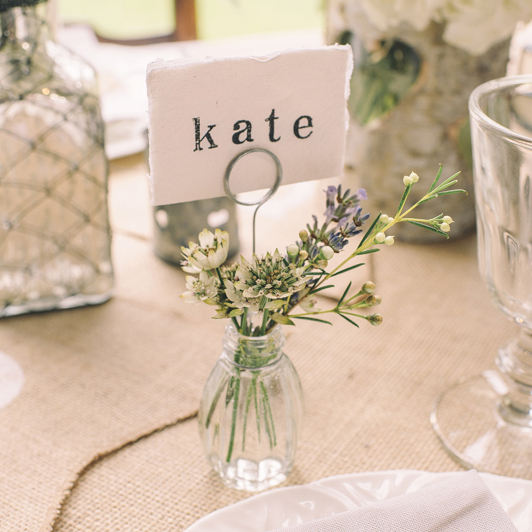 3. Peg your place cards onto the wine glass with our white heart pegs – £5 for 20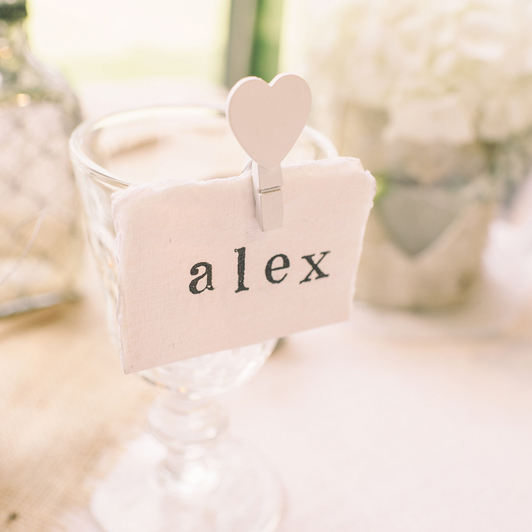 4. White Heart Place Card Holders – £10 for 8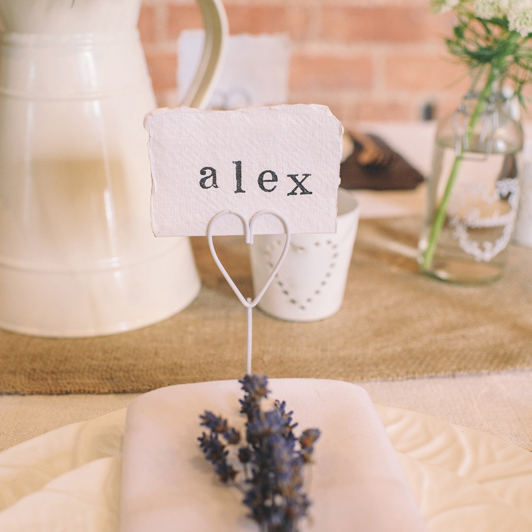 5. Mercury Silver Place Card Holders – £18 for 6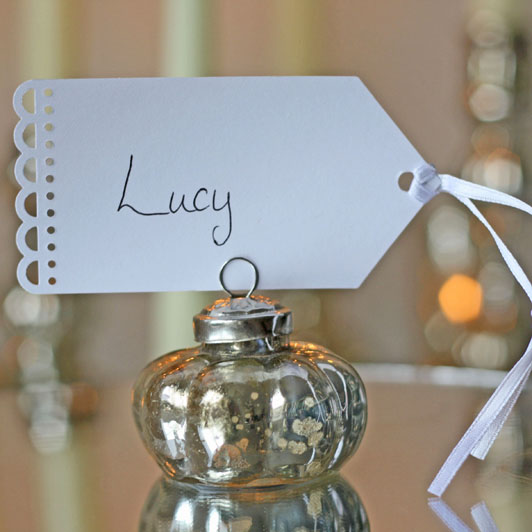 6. Crystal Diamond Place Card Holders – £6 for 6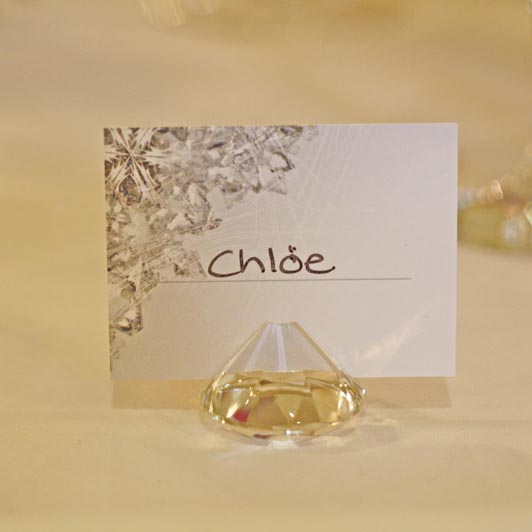 7. Our white heart place cards fit straight onto wine glass no need for a place card holder with these – £5 for 10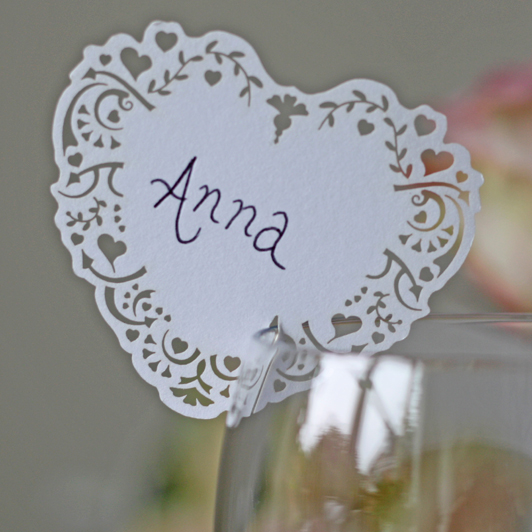 Click on the links above to view our name card holders in our shop. We also have the torn paper which looks fab for wedding place cards, luggage tags and stamps to stamp the names on.
Photo credit 1, 2, 3 and 4: Daffodil Waves Photography