Here at The Wedding of my Dreams we love seeing how you use our wedding decorations at your weddings. All of you put your own spin on  our decorations and use them in different ways to suit your personal style.
In this blog post we have chosen a few of our favourite images, showing different ways of using our wedding decorations. We hope it inspires you.
Shabby Chic Cream Jugs £10.95 // Distressed Cream Jugs £14.50
Here our cream jugs have been used to display the brides and bridesmaids bouquets when they are not being held. This not only keeps the flowers fresh on a hot summers day but creates extra floral decorations which can be used around your venue – and your wedding guests can see and smell the bouquets more closely.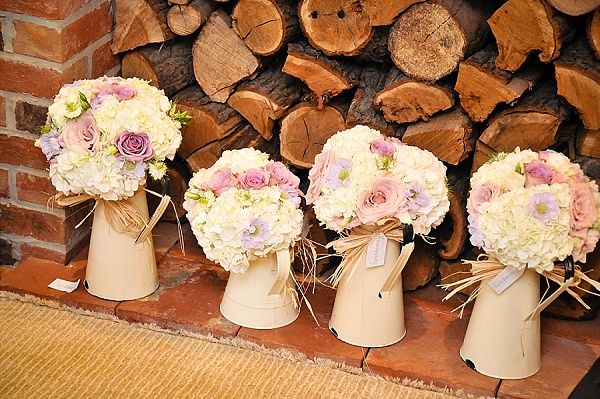 Photo credit: Boo Weddings
World Map Print Table Plan £7.50
Our world map print has been used here as a lovely travel inspired table plan, the tables have been named after different countries around the world.
Photo credit: Hayley Savage Photography
Hemisphere Map Wedding Table Plan £7.50
Similarly to above our world hemisphere map has been used as the table plan.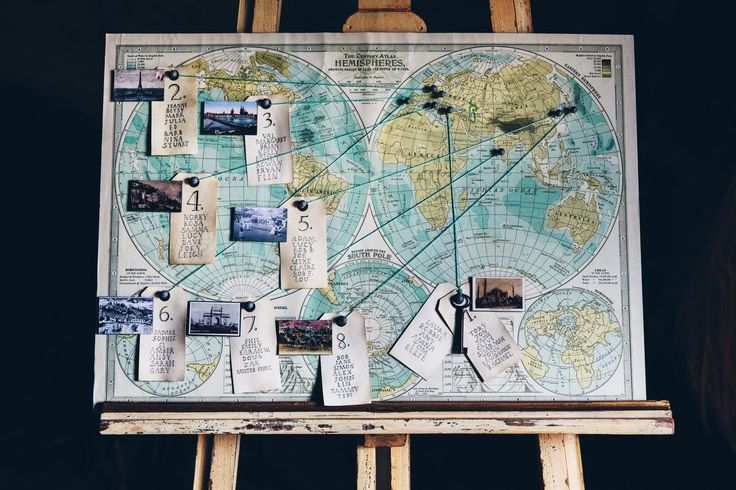 Photo credit: Mister Phill
Birdcage Wedding Table Plan £37
Our birdcage table plan has been used here with lovely cream and purple roses to decorate. We think this looks lovely on the ornate wooden easel.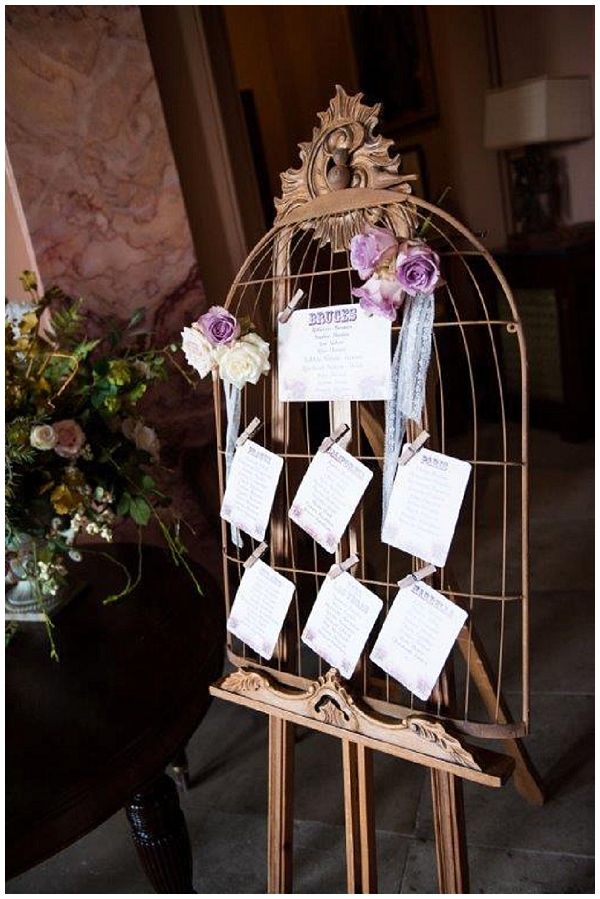 Photo credit: Andrew Ward
Rustic Table Plan With Flower Pots £30
This couple used our rustic table plan and filled the flower pots with lovely bright summer flowers to complete the country rustic look.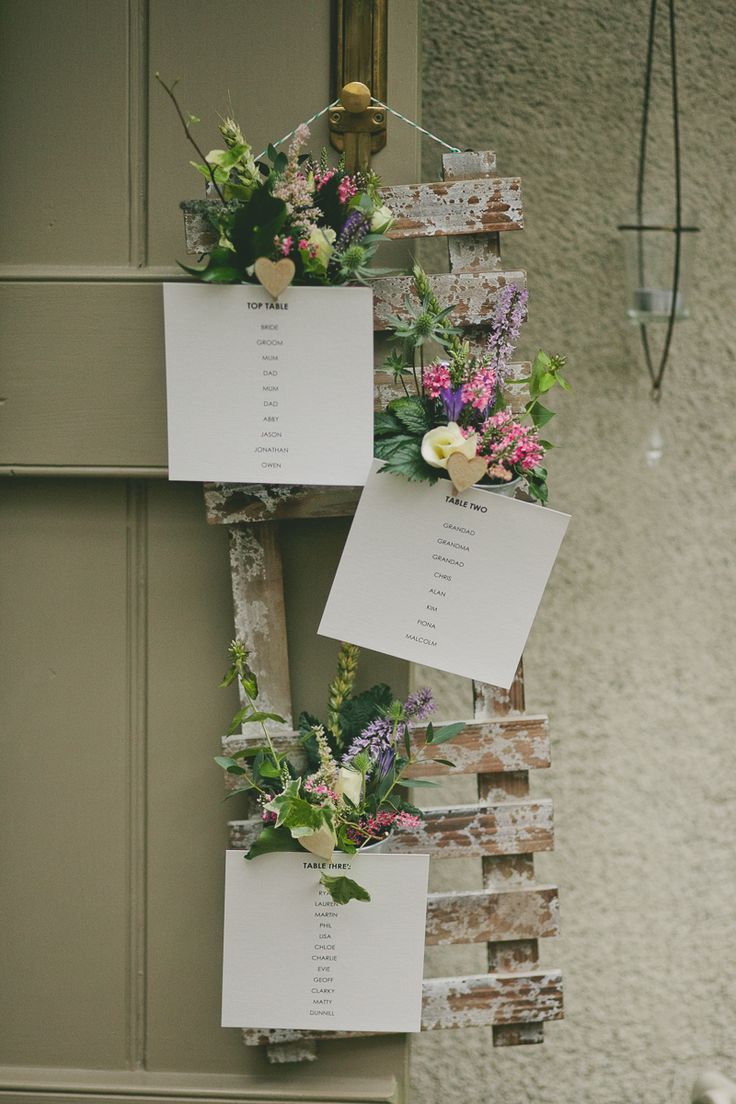 Photo credit: We Heart Pictures
Just Married Hessian Bunting £16
We often see our just married hessian bunting hung from the entrance of venues and wooden beams in a barn wedding, but we love the idea of hanging the hessian just married bunting from the front of the top table. This frames the newly married couple perfectly throughout the wedding breakfast.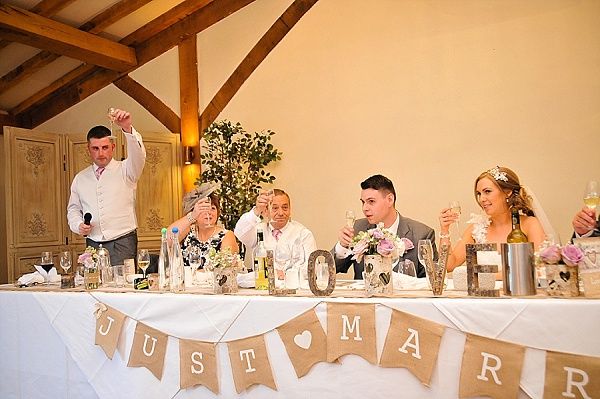 Photo credit: Boo Weddings
Here our distressed cream jugs have been used as centrepieces, filled with beautiful blooms including peonies, hydrangeas, dahlias, veronica and roses. To give a little extra interest to the centrepiece the jugs have been placed onto of a stack of books with crystal vases around the base.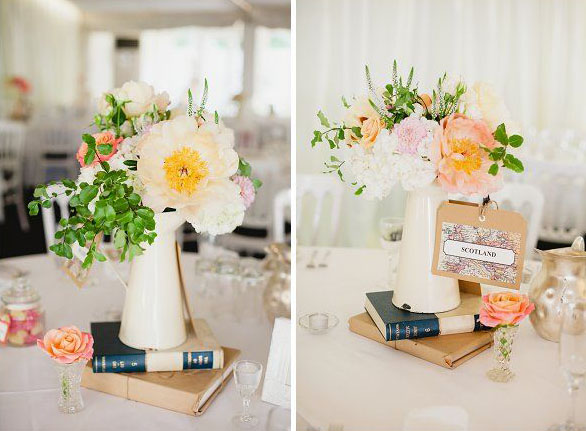 Photo credit: Jo Hastings
Three Tier Glass Cake Stand £25 // Blackboard Bucket £6.95
Love the choice of colours at this wedding, the peach David Austin roses look stunning against the vibrant green. Here our glass three tiered cake stands have been used as elegant centrpeieces and our blackboard buckets were given as "thank you flowers".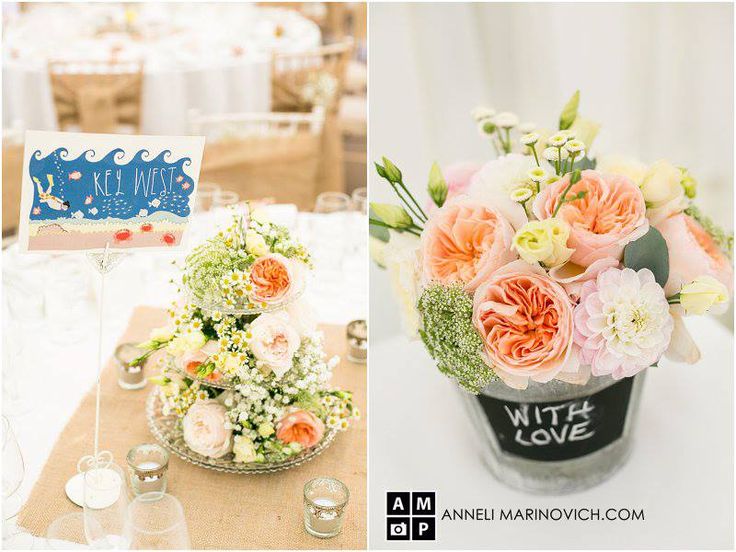 Photo credit: Anneli Marinovich
Mercury Silver Candlesticks £16 for 2
We love this centrepiece of peonies and hydrangeas in a beautiful silver footed bowl finished off with 6 of our mercury silver candle sticks.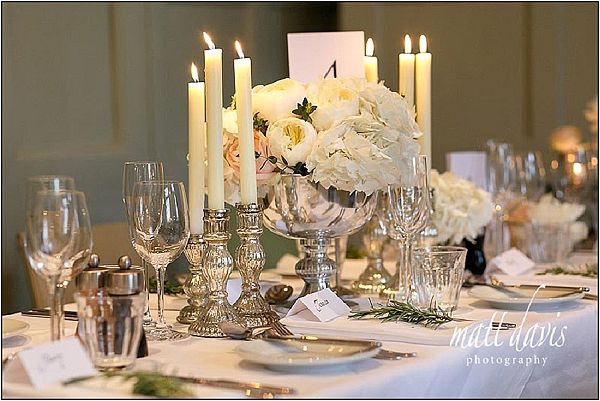 Photo credit: Matt Davis
Mercury Silver Footed Tea Light Holder £6
One of our mercury silver tea light holders used here around the base of a larger floral arrangement, we think it looks stunning mixed in with other silver items.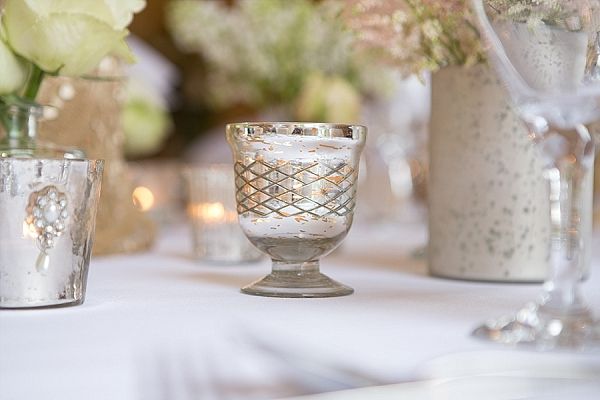 Photo credit: Photography by Tarik
This is the same table as above, our mercury silver vases were added around the main centrepiece vase for more impact.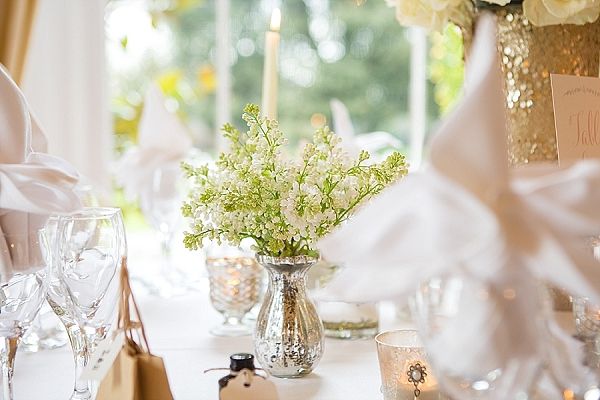 Photo credit: Photography by Tarik
Ribbed Mercury Silver Vase £2.50
Sticking with our mercury silver items our ribbed mercury silver tea light holders look lovely displayed on this silver plate with elegant pearls.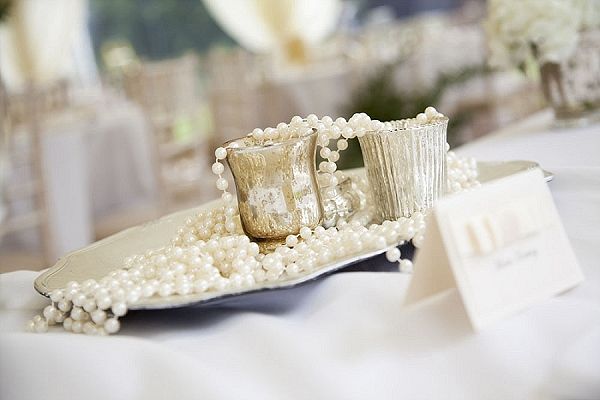 Photo credit: Simon Bunney
Our white heart pegs were used to peg these pretty floral place cards to the wine glasses of each guest. We love this idea, it makes the names easy to see and saves space on the tables.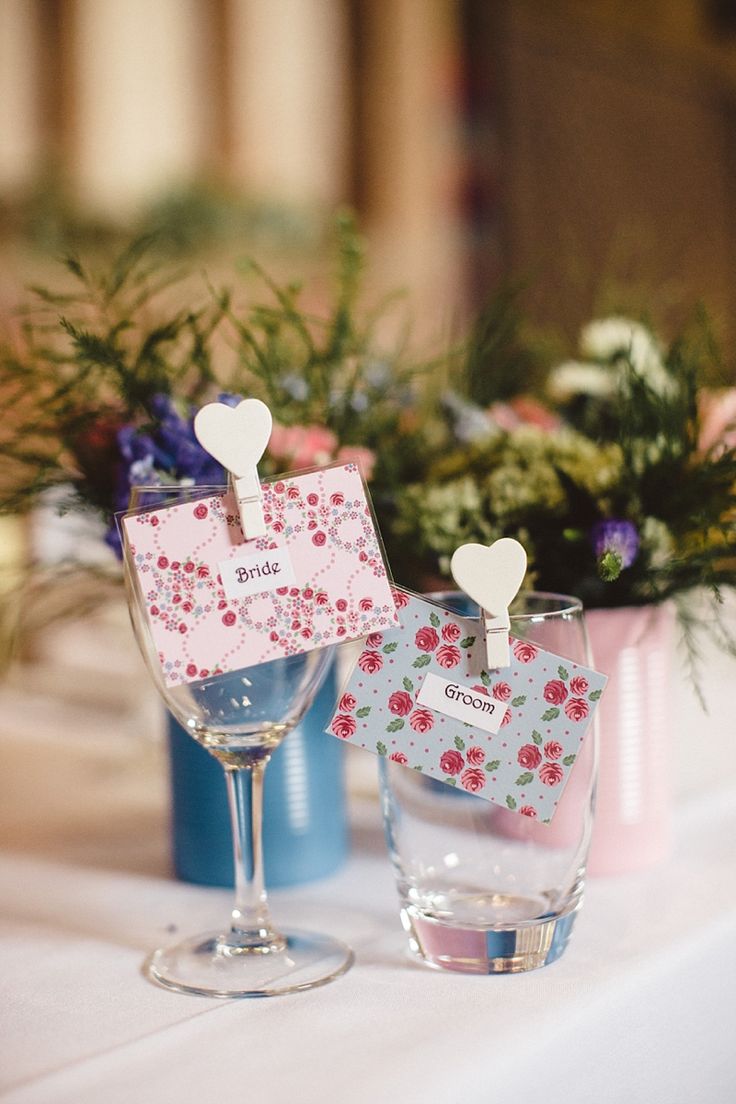 Photo credit: Lola Rose Photography
Let The Love Grow Personalised Stickers £7.50 for 18
We think these cute succulents planted in jam jars make lovely favours with our personalised let the love grow stickers.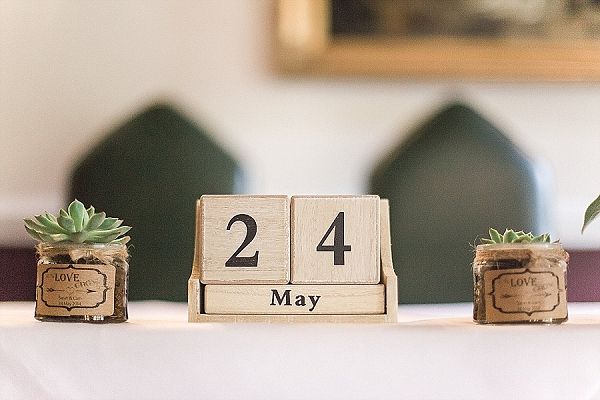 Photo credit: Xander and Thea
Bunch Of Dried Lavender £6 for bunch of approx 250 stems
A couple of stems of dried lavender on each guests place setting is a lovely touch, and perfect for a country rustic wedding. This will bring a gorgeous scent to the tables too.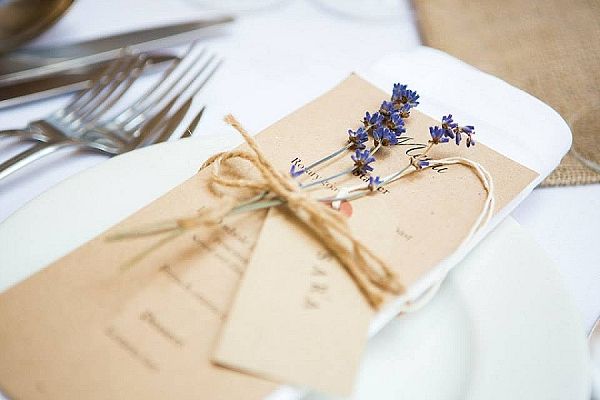 Photo credit: Jen Marino Photography
Mercury Silver Candle Sticks £16 for 2
I know we have already featured our mercury silver candle sticks used on a wedding table but we couldn't resist sharing this photo too. We just love this mantle piece full of candles in different shapes and sizes with a row of our mercury silver candle sticks against the mirror.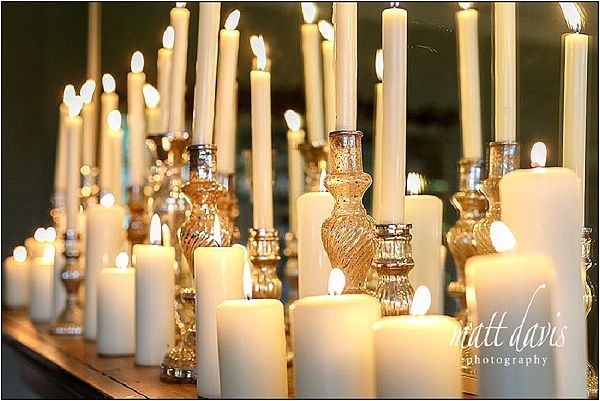 Photo credit: Matt Davis
We love the use of our paper pom poms in mint green, blush pink and white in this rustic marquee. They look amazing hanging from the ceiling and the bales of hay covered with blankets make a great seating area.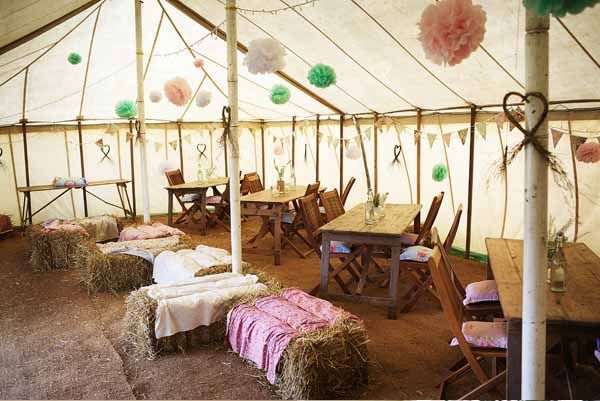 Photo credit: Adam Hillier Photography
Our mini bunting cake topper looks perfect on top of this cake framed with peach David Austin roses.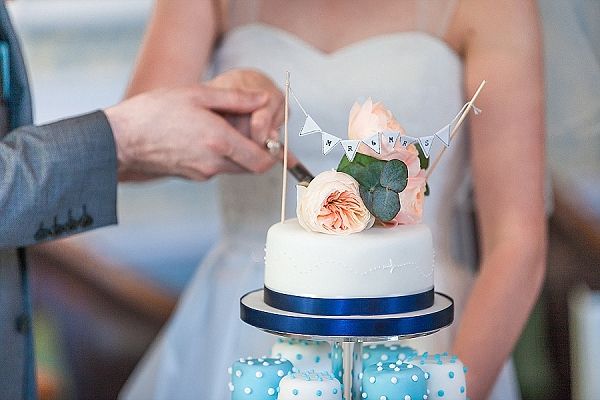 Photo credit: Xander and Thea
Pick Me Cake Flags £3.50 pack of 12
How delicious does this look? We love the addition of our vintage tea party cake flags on the little cupcakes. They also made their own Mr & Mrs cake flags from our decorative tape and cocktail sticks.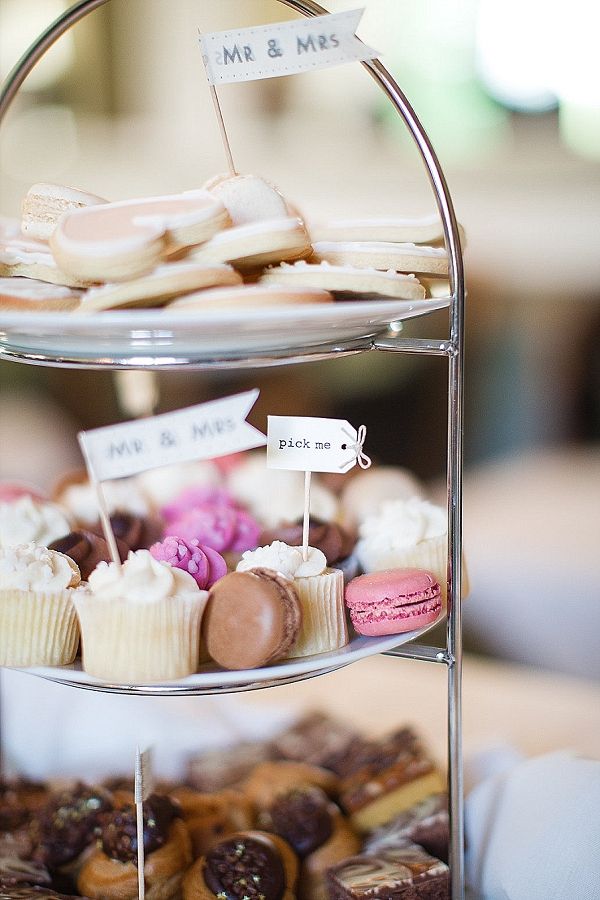 Photo credit: Xander and Thea
Alphabet Stickers £1.75 for A4 sheet
Our rustic alphabet stickers have been stuck onto luggage tags here to spell out the word CARDS. Hanging this from the lid of a vintage suitcases make a lovely place for guest to drop their cards and write in the guest book.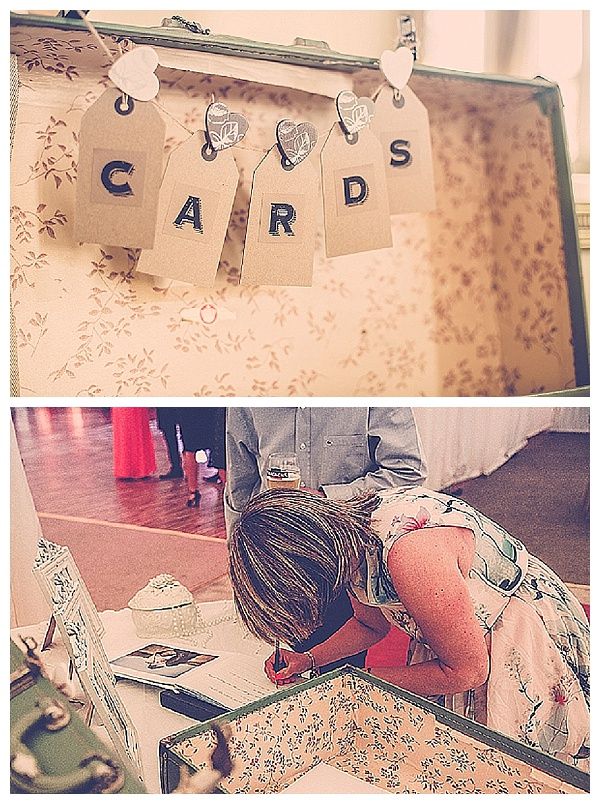 Photo credit: Shepherd Photography
Love this creative way of using ur hessian burlap fabric. Use the fabric to wrap gifts and tie with lace ribbon.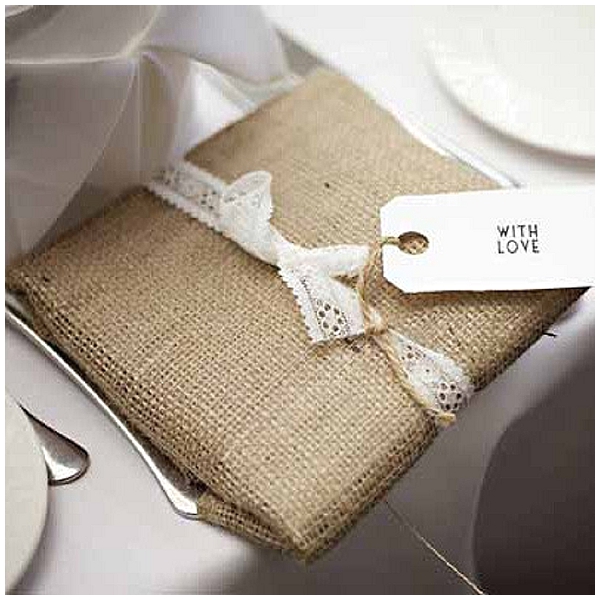 Photo credit: Milk Bottle Photography
Just Married paper Lanterns £17.50
What a lovely photo, our Just Married lanterns can make a real statement at weddings. We love this.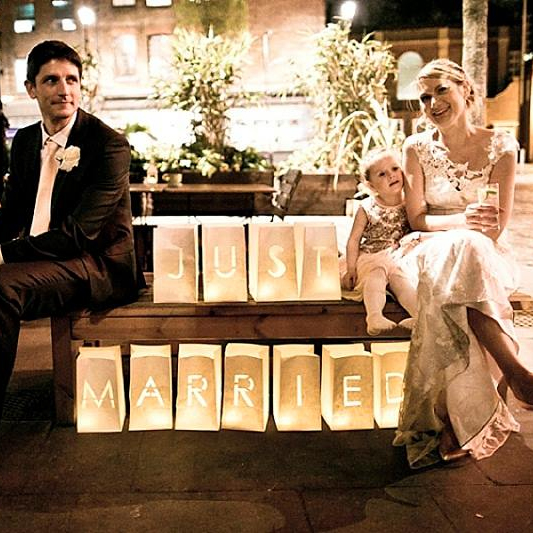 Photo credit: Keoma Zec Photography