Top 10 Winter Woodland Wedding Decorations
Are you searching for Winter Woodland Wedding Decorations for your big day? Then we can help! Our Top 10 Winter Woodland Wedding Decorations are perfect if you're planning a forest themed wedding this season. From wooden crates to hessian table runners, we've got it covered.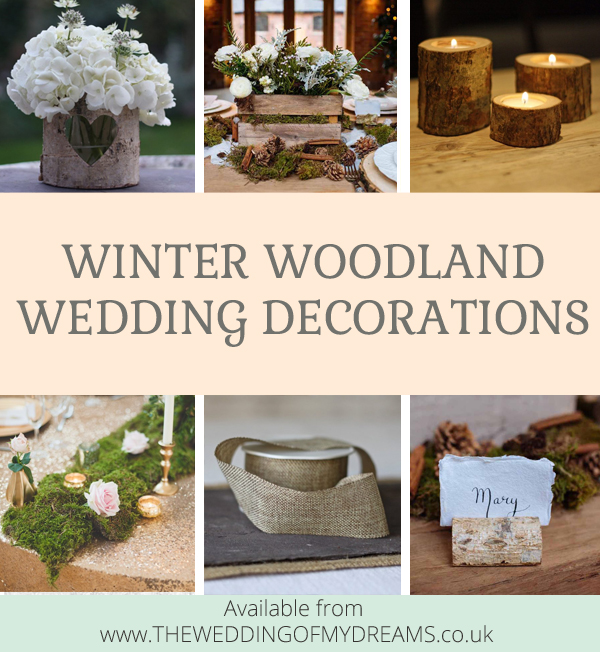 Top 10 Winter Woodland Wedding Decorations
1 Birch Bark Table Centre £15.00 each
If you're dreaming of a rustic Winter wedding, our birch bark vases are perfect for your table centrepieces. You can fill the vases with Winter blooms for a floral look. Alternatively place tea lights in each vase for a warm glow – the heart cut out lets the candle light shine through giving a romantic ambience to your tables.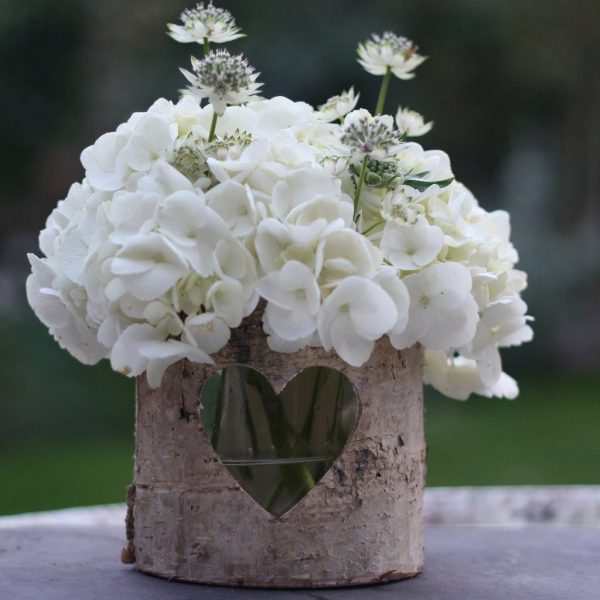 2 Box of Dried Carpet Moss £30.00 each
Moss is a wonderful way of incorporating subtle woodland details throughout your wedding decor. Use it as a forest inspired table runner, wrap around wooden tree slices or you can even tie it around the Bride and Groom chairs!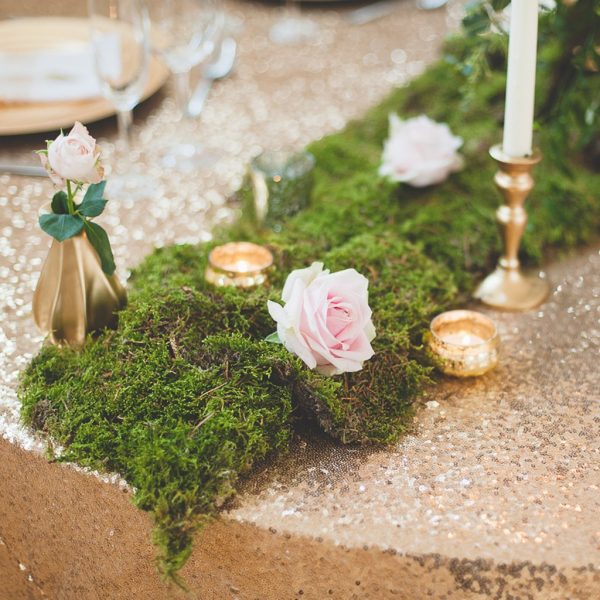 3 Hessian Burlap Table Runner £10.50 each
Hessian is a hugely popular material to use at woodland or rustic weddings. Line along long trestle tables for a nod towards your Winter woodland wedding theme. Hessian works wonderfully with other wooden details, such as tree slices or wooden crate centrepieces. Don't forget to take a look at our 40+ Hessian Wedding Ideas for even more inspiration!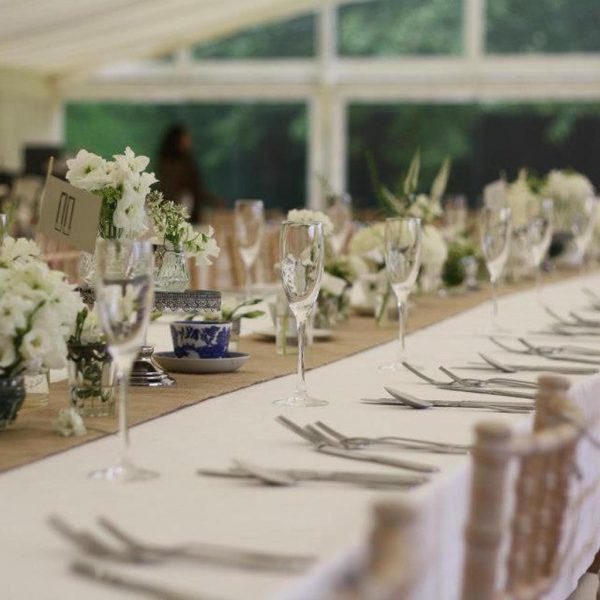 4 Hessian Burlap Ribbon £1.00 per metre
Speaking of hessian table runners, hessian ribbon is a fab addition to your wedding decor. Wrap around jam jars, wedding favours or even your wedding stationery. Hessian ribbon is a great choice for DIY savvy brides and grooms!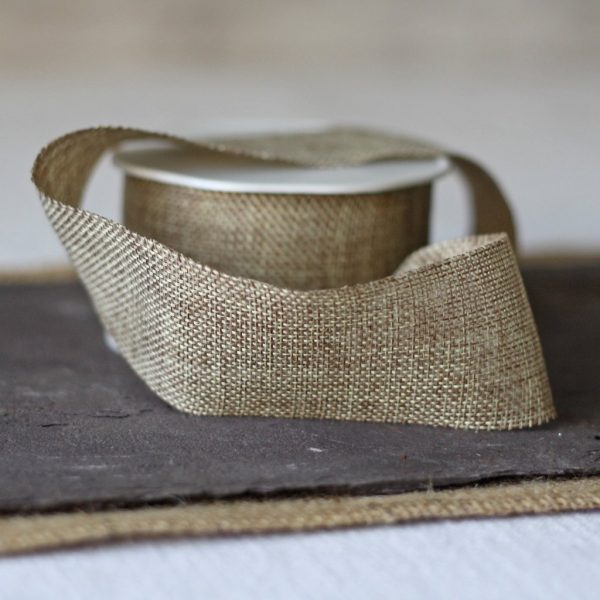 5 Wooden Tree Slice £6.00 each
Our rustic wooden tree slices are extremely versatile and there are tons of ways you can include them in your Winter woodland wedding. They make a perfect base for your table centrepieces – simply add a cluster of mason jars or vases on top of the tree slices. Surround with small pine cones for an extra festive feel. Tree slices also work brilliantly as rustic wedding cake stands, especially if you have a Winter dessert table. Looking for a romantic touch to your day? We suggest carving your initials and a heart into the bark, it'll be completely unique!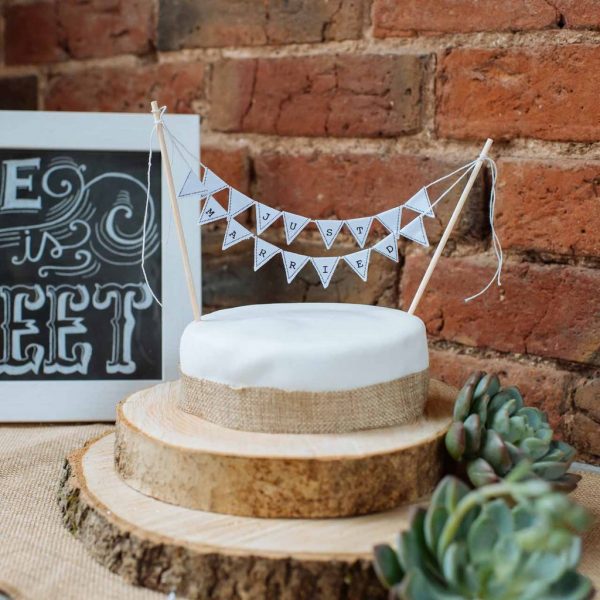 6 Reclaimed Wooden Box Centrepiece £12.00
Stuck for ideas for your Winter woodland table centrepiece? Look no further than our rustic crate boxes. The wooden boxes have a beautiful rustic finish. Fill each box with lots of greenery and foliage for a Wintery feel, or you could even store some cosy blankets in them for when it gets chilly.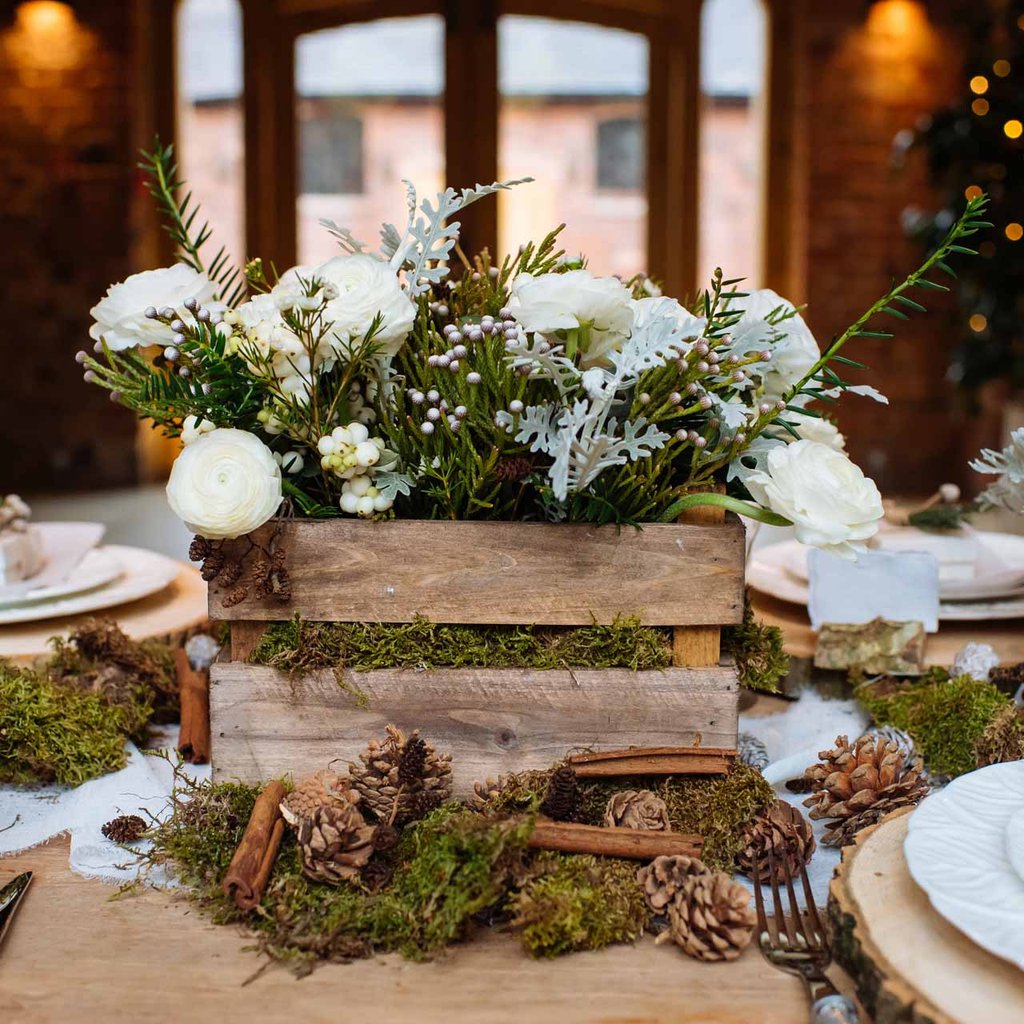 7 Rustic Tree Branch Tea Light Holders (Set of 3) £12.00
If you're planning a cosy Winter wedding, you'll find that you need an abundance of candles to ensure your venue looks warm and inviting. We adore these woodland style tea light holders, and they'll look gorgeous on your reception tables or even dotted around your gift table.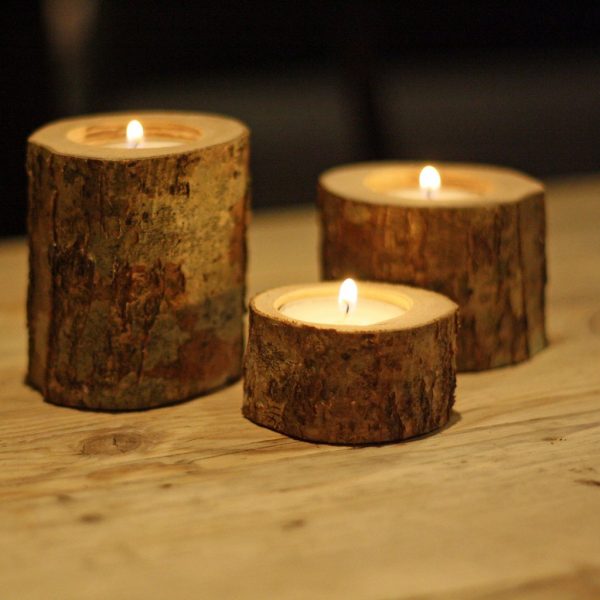 8 Wooden Acorns Hanging Decorations £3.60 each
Our wooden acorns are simply perfect for a Winter woodland wedding, particularly if you're tying the knot at Christmas. There are oodles of ways to use these adorable acorns: wrap around your napkins and cutlery, gift to your guests as wedding favours or hang on a small Christmas tree at your venue.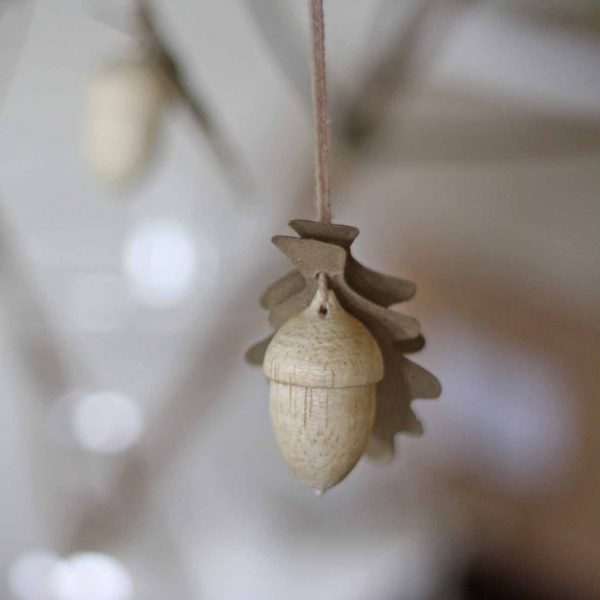 9 Rustic Wooden Bark Card Holders (Set of 4) £8.00
Show your guests to their seats in style with our woodland bark card holders. They can be used as place settings, but can also hold menus or table numbers in the slots. They're a must-have addition for any Winter woodland wedding!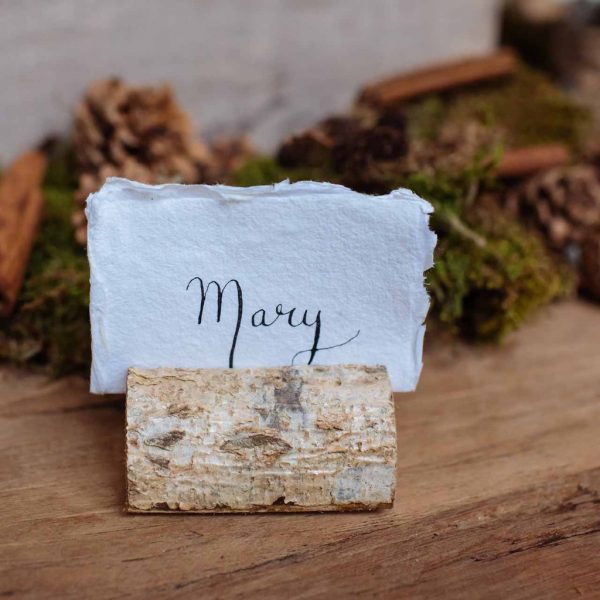 And last but not least, our wooden gift tags are made for a rustic, forest or woodland wedding day. Use as name tags for your wedding favours or wrap around napkins as place settings. I love the idea of creating a unique wedding guest book Christmas tree. Ask each guest to sign their name and a little message on each tag, and hang it on a small Christmas tree. Perfection!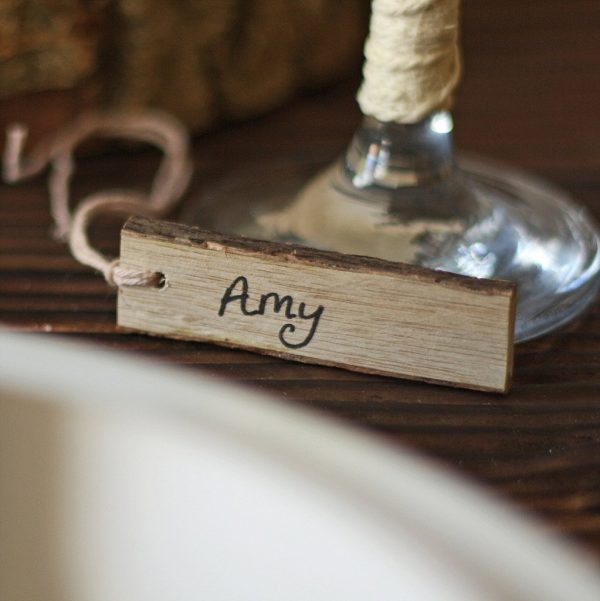 Browse our full collection of winter woodland decorations if this sounds like your sort of style.