Sage Green and French Blue Wedding Colour Scheme
Choosing a wedding colour scheme that suits both your style and the season can be incredibly difficult, but we've discovered a gorgeous colour combination that is extremely versatile. We just love the thought of a green and blue wedding theme!

How To Pull Off A Sage Green and French Blue Wedding
A sage green and French blue wedding colour scheme can be used in any season – it works wonderfully in the Summer as a destination wedding colour scheme, but the cooler shades also look fab in the January and February months. So let's take a look at how you can include these two delightful colours throughout your wedding details and décor…
There is always the option of donning a pale green or light blue wedding dress, but the majority of brides will choose a traditional white gown. This colour scheme is the perfect choice for wearing your 'Something Blue'. A French blue belt tied around the waist of your gown is a beautiful way of reflecting your theme and the 'Something Blue' tradition. Alternatively, sew your wedding date into the inside of your gown in blue embroidery – this is becoming a very popular choice! Your groom will look absolutely fetching in a navy suit with a sage green bow-tie and handkerchief.
Blue is one of the most popular colour choice for bridesmaids but sage green is also a fab colour for your ladies, so why not mix and match? If you've got 4 or 5 bridesmaids, ask them which their preferable colour choice is to wear. They'll hugely appreciate choosing a colour that suits their individual style, and your girls will still look coordinated.
Sage green and French blue is really suited to a rustic wedding theme, so try incorporating woody elements into your wedding venue décor. A long wooden banquet table will look striking with a linen blue table runner and an abundance of wild greenery and foliage – think lots of Eucalyptus, then you'll have a lovely scent too. White candles in silver holders nestled amongst the greenery will look stunning as table centrepieces. Place a sprig of Eucalyptus or flora on a French blue napkin – they'll look fab at your place settings. Sage green table numbers and place names will add to the colour scheme and will effortlessly dress your tables up.
Use white details throughout your big day to brighten up your theme – the contrast will look beautifully against the green and blue shades. A white iced wedding cake on a wooden cake stand adorned with leafy details adds a botanical element to your wedding. So chic!
The Wedding of my Dreams has a huge variety of green and blue items that will help add to your wedding décor. For instance, our chunky organic green vase looks fab filled with succulents or cacti. Add to your wedding tables or even your gift table for extra detail. Our blue paper pom-poms are fab choice for venue décor and they look great hanging from the ceiling or along the trees. They're a really simply way of adding a touch of colour to your wedding venue.
We adore this minimalist colour scheme and it's perfect for a botanical style wedding in January or February. If you did want to recreate this style in the Summer, simply opt for warmer shades of green and blue.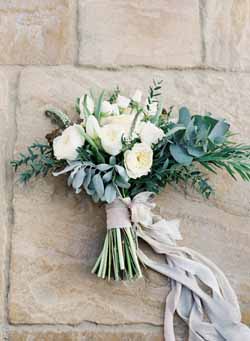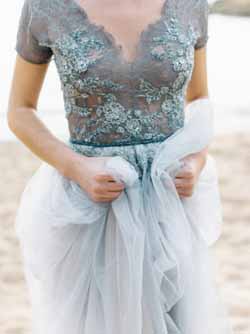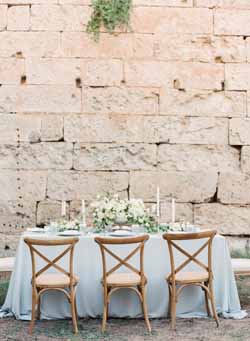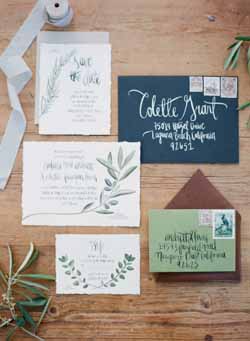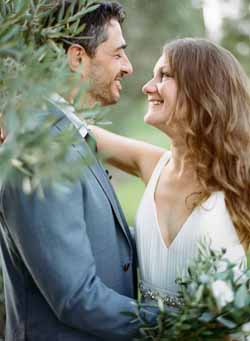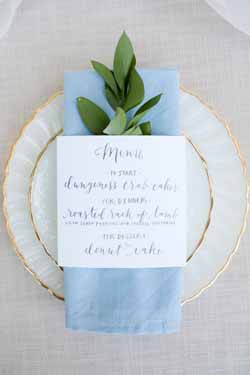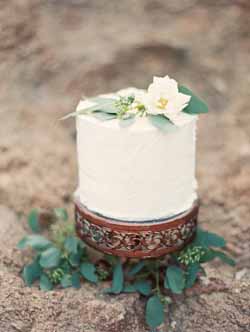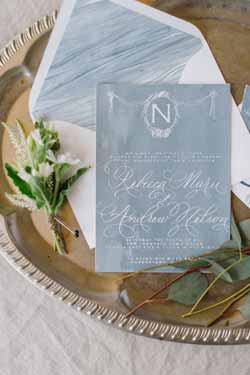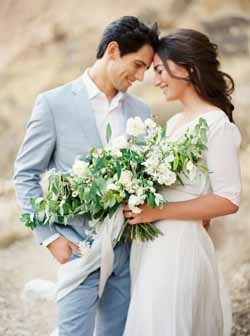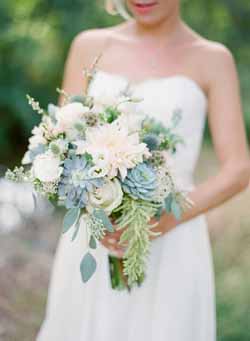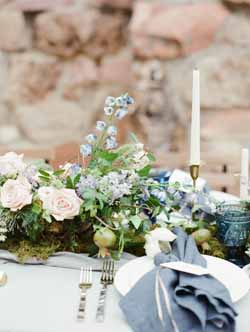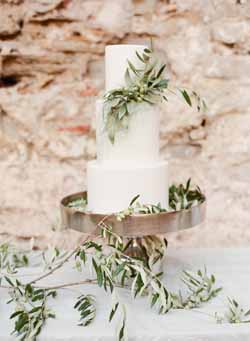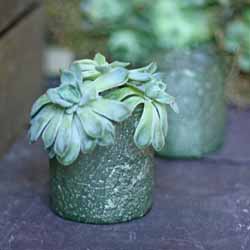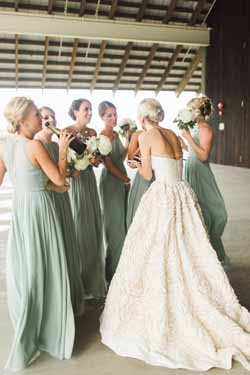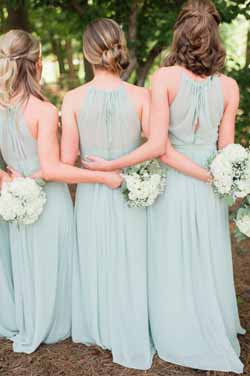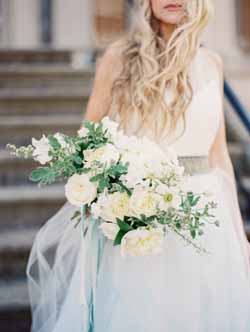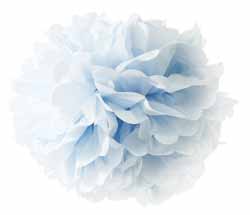 Photography Credits
Image 1: Source – Photographer / Image 2: Source – Photographer / Image 3: Source –Photographer / Image 4: Source – Photographer / Image 5: Source – Photographer / Image 6: Source – Photographer / Image 7: Source – Photographer / Image 8: Source – Photographer / Image 9: Source – Photographer / Image 10: Source – Photographer / Image 11: Source – Photographer / Image 12: Source – Photographer / Image 13: Source – Photographer / Image 14: Source – Photographer / Image 15: Source – Photographer