How To Create A Rustic Wedding Dessert Table
A rustic wedding has always been a popular choice for couples, and we don't think this charming theme is going anywhere! Whether you're planning a country barn wedding or an outdoor celebration, a rustic wedding dessert table is a delicious addition. Discover our tips and tricks for creating the ultimate rustic wedding dessert table.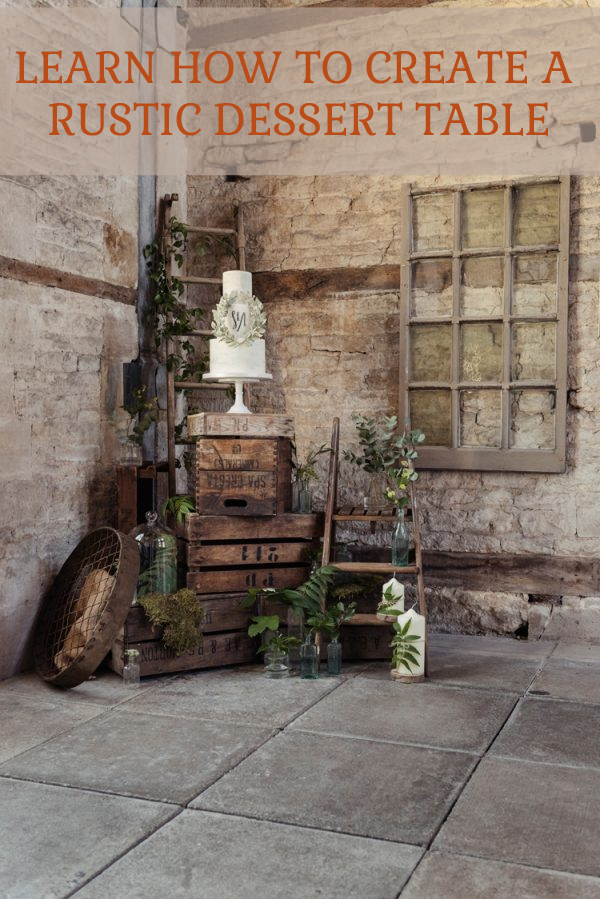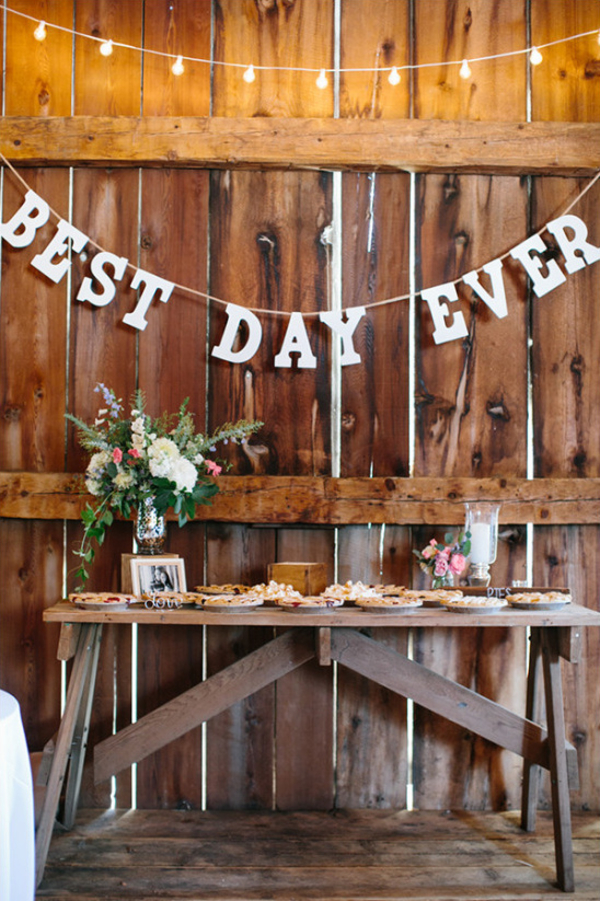 Image Source – Photographer
How To Create A Rustic Wedding Dessert Table
A wedding cake table backdrop is guaranteed to look gorgeous and it's an easy way of adding the wow factor to your wedding venue. A hessian or burlap backdrop will look wonderful behind your dessert table. However, you could also use some rustic brown paper as a backdrop. If you're providing your guests with various yummy treats, we love the thought of writing the menu selection on the paper.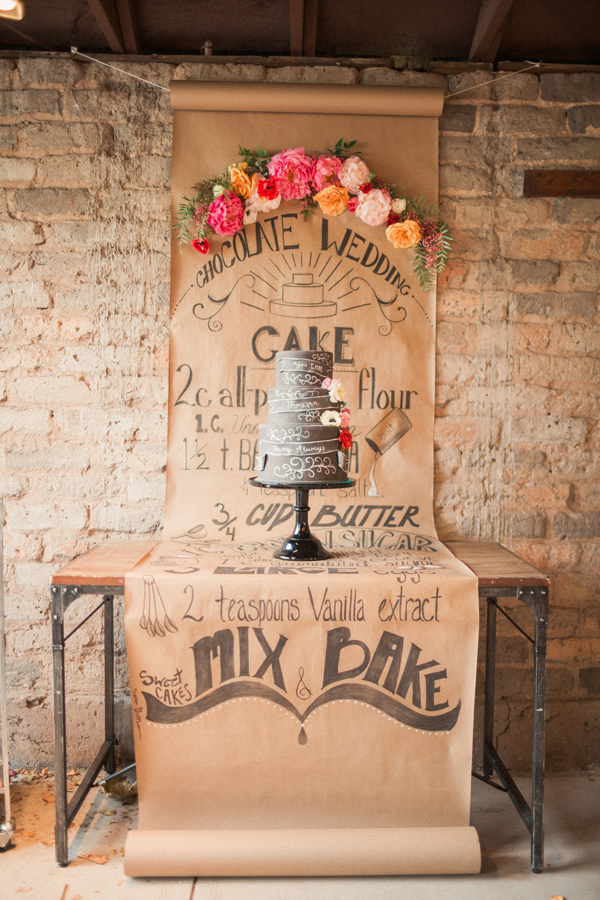 Wooden pallets would also make a unique backdrop your dessert or cake table, and they're the perfect way to add a rustic touch to your decor. If you wanted to add a pop of colour, simply tie some ribbons or pretty balloons to the pallets. Blooms and foliage are also the perfect match for wooden backdrops.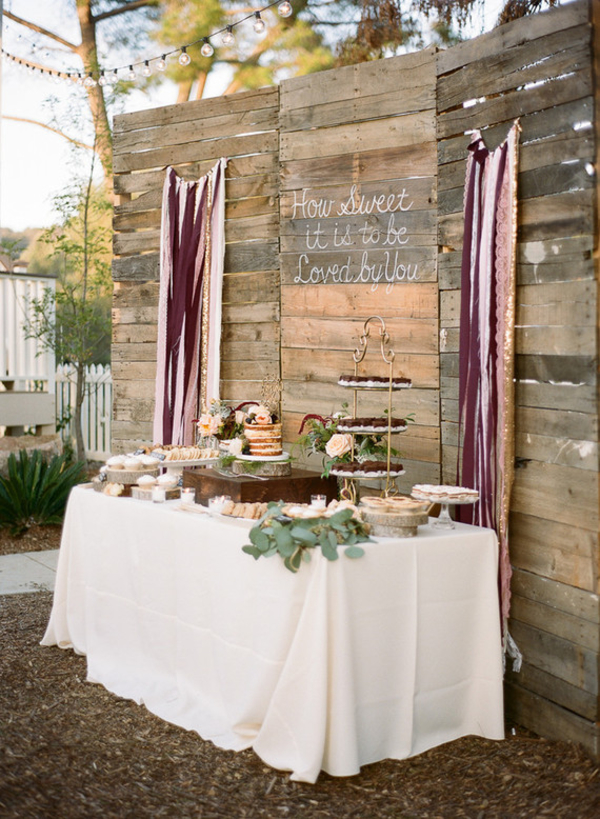 Make a statement with a rustic wedding dessert table by using a combination of wooden crates and ladders. You can decorate the ladders with greenery, lanterns or vases full of flowers. If you are using wooden crates as part of your rustic wedding dessert table, we suggest using them as part of your centrepieces too. You could also use them to hold your confetti cones or wedding programs. This will keep your wedding decor looking coordinated.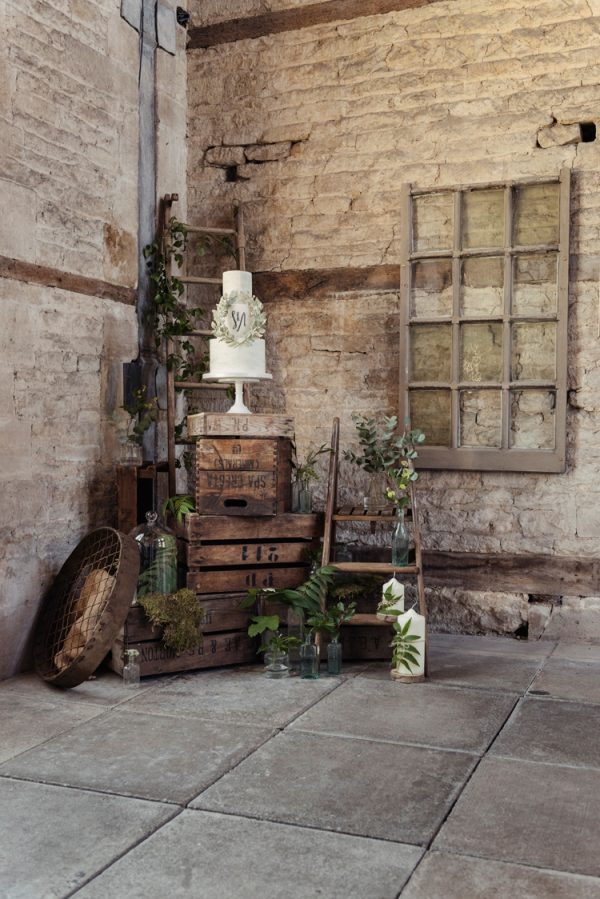 Have you ever considered using wooden barrels to create a rustic wedding dessert table? Place your wedding cake on just one barrel, or you use two to create a table overflowing with delicious treats and yummy cakes.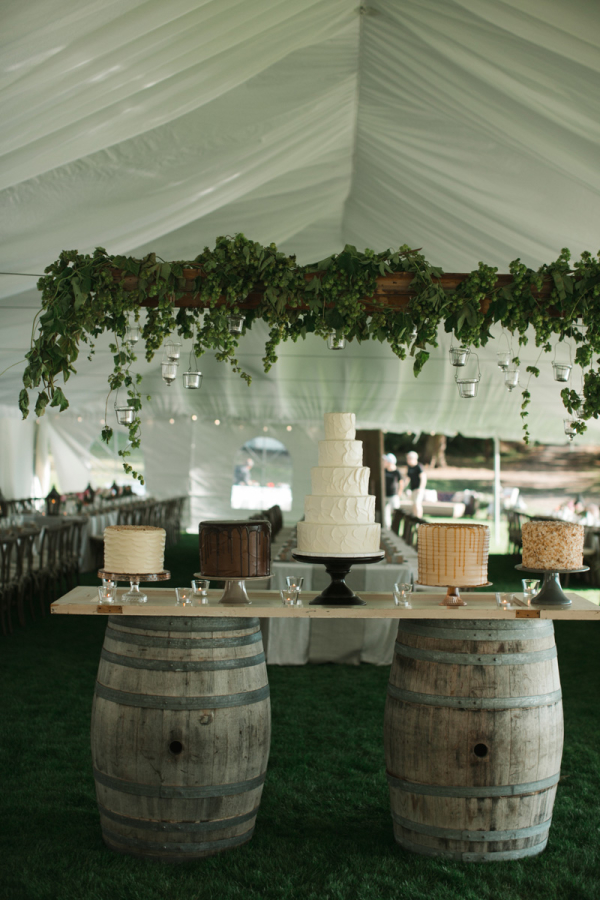 Stuck for ideas on how to decorate your rustic wedding dessert table? Look no further than dried moss. You can use this to decorate the edges of the table, and it'll be the perfect way of adding a rustic vibe to your reception. Why not use it to line your reception tables too?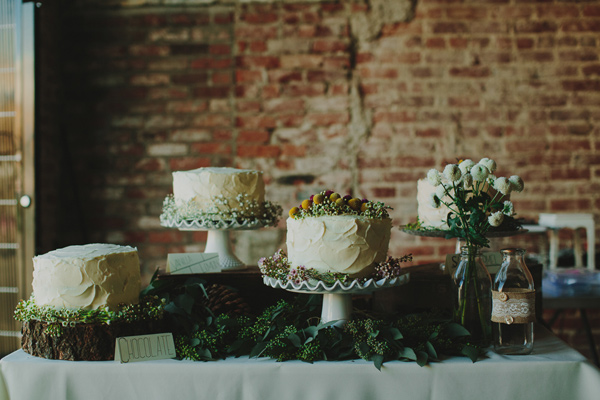 Wild blooms with a country garden feel will look super pretty tied to your dessert table. Use a twine ribbon for an extra rustic touch. Keep the same theme throughout your decor by pinning them to the end of your aisle pews too.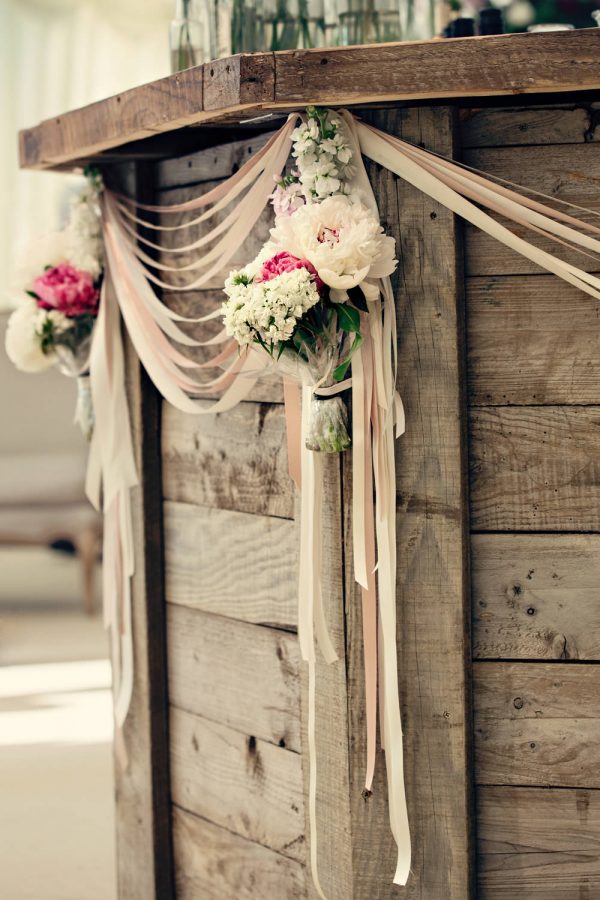 We love how you can use a variety of wooden crates to create a unique cake and dessert display. Style the crates so they are different heights and shapes for extra interest. Your guests won't be able to resist having a slice of cake or two.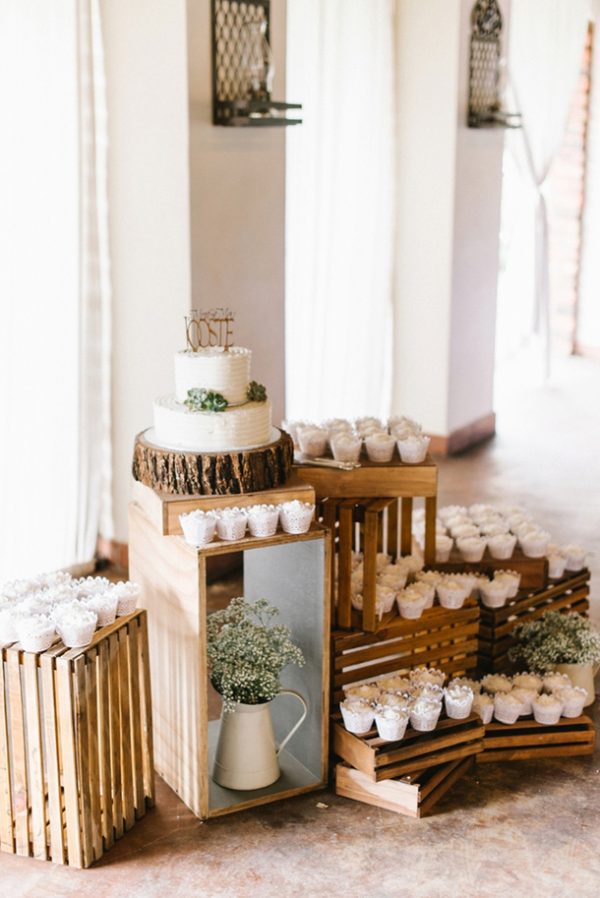 Cheese cakes are a delicious addition to any dessert table, and they're a must-have addition to a rustic wedding. Fill the drawers of a dresser with savoury biscuits, cutlery and fruit.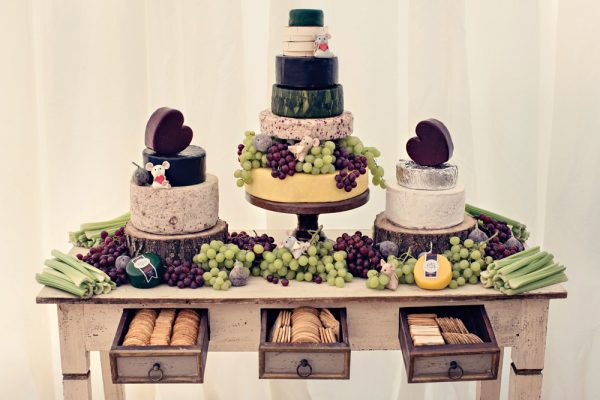 Use a variety of rustic wooden tree slices to display your wedding cake, cupcakes or other scrumptious delights. Use a mixture of different sizes and styles – this natural and wild style is simply made for a rustic wedding.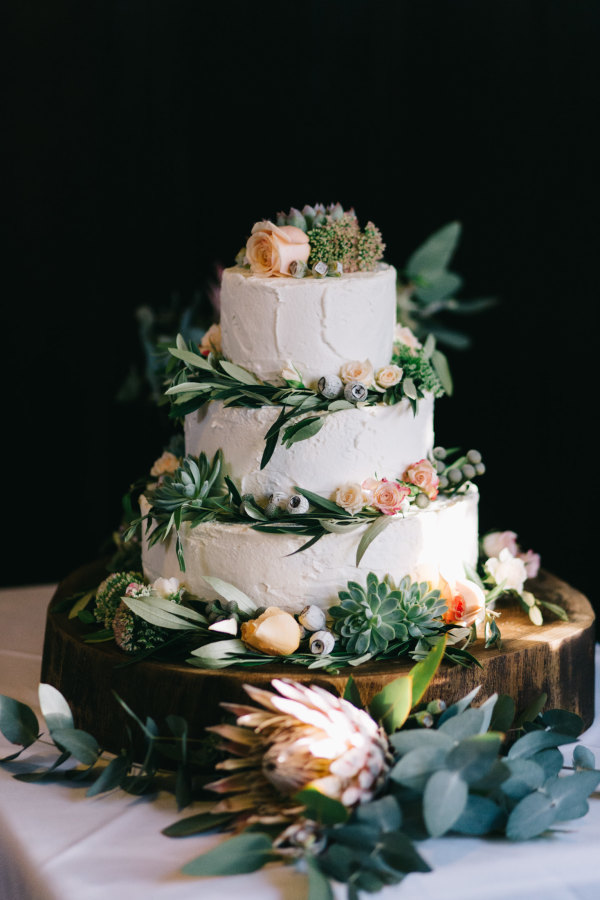 Go all out with your wedding cake stand by using a large tree stump. You could even carve out a heart or your initials into the wood for a personal touch. Our birch bark lanterns with a heart cut-out would look fab surrounding your dessert table.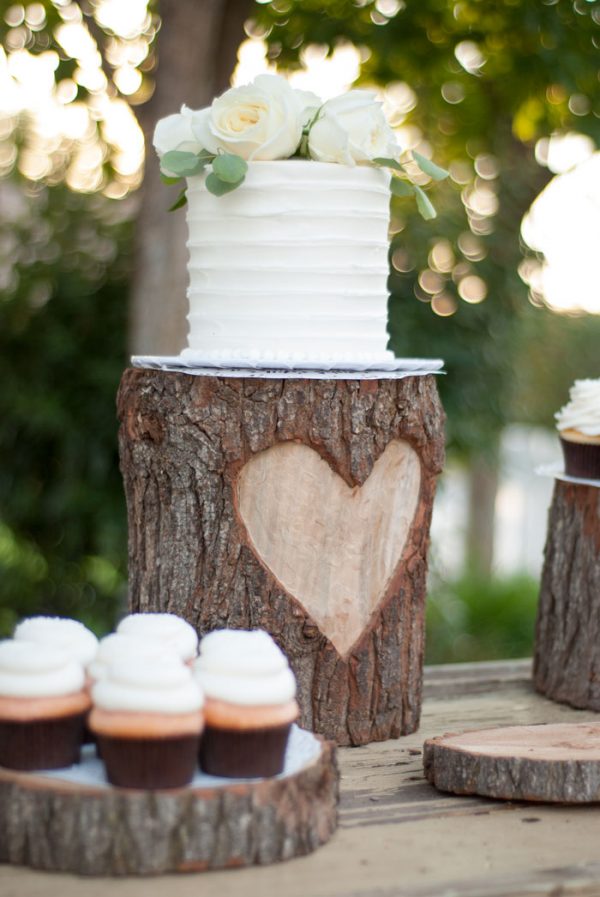 There is something so romantic and charming about a rustic wedding, and it's easy to reflect this theme through your dessert table. Don't let your wedding cake and desserts go unnoticed with our rustic wedding table inspiration!