Drinkable Wedding Favours
Wedding favour shots, bottles drink me tags & stickers
Have you thought of giving your guests drinkable wedding favours? We think offering your guests a small drink as a wedding favour would go down really well. Whether you choose to give them a shot of your favourite drink, or something that is local to the wedding venue or maybe you have made your own drinks you want to give your guests. Other ideas include giving miniature bottles of champagne to each guest as a favour or for a winter wedding a hot chocolate mix for them to make at home. Personalised bottles with 'drink me tags' ' personalised Cheers stickers' 'have a shot we tied the knot stickers'.
Drinkable Wedding Favours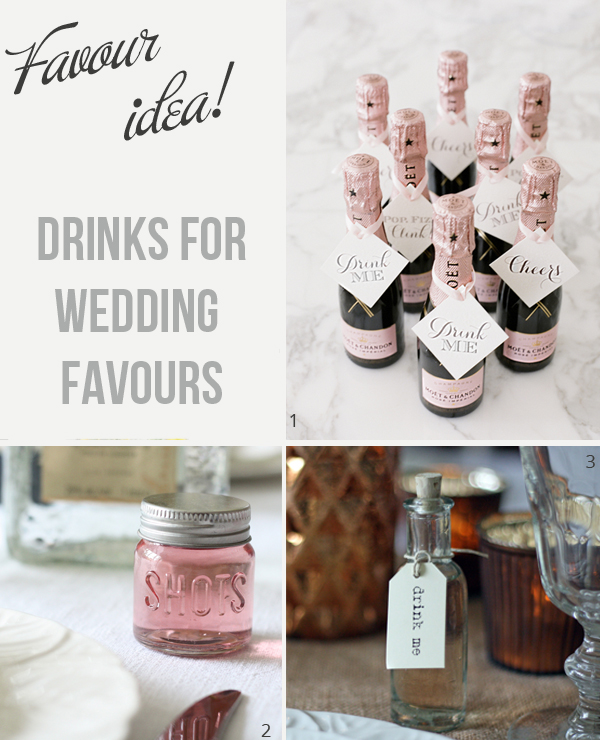 Image source: miniature champagne favours // shot glass favours // small bottles with drink me tags
Personalised tags & stickers for your favour drinks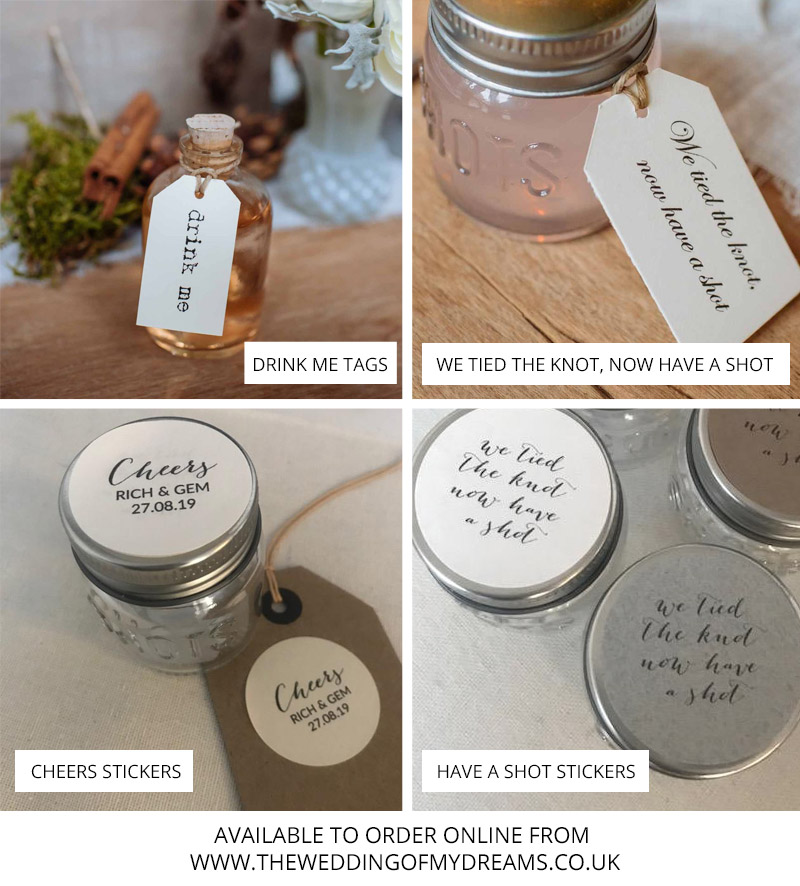 Order online now!