Wedding Arrow Signs ~ Buy Here
Blackboard arrows hanging from stake or tree at entrance to your venue
Looking for a way to direct your guests around your wedding venue, check out this blackboard / chalkboard wedding inspiration.
Wedding Directional Signs – Blackboard
Whether you're having your wedding at home in a marquee, rustic barn, teepee or country house venue directional signs will always come in useful to guide your wedding guests around. These blackboard arrow signs are a great way to easily guide guests in the direction of parking, to the church, dinner, photo booth, dancing, games…. write whatever you like on them.
Either hang the blackboard arrows from gates, doors, branches of trees
Or copy the look below and hang them to nails in a tall stake or tree at the entrance to your venue.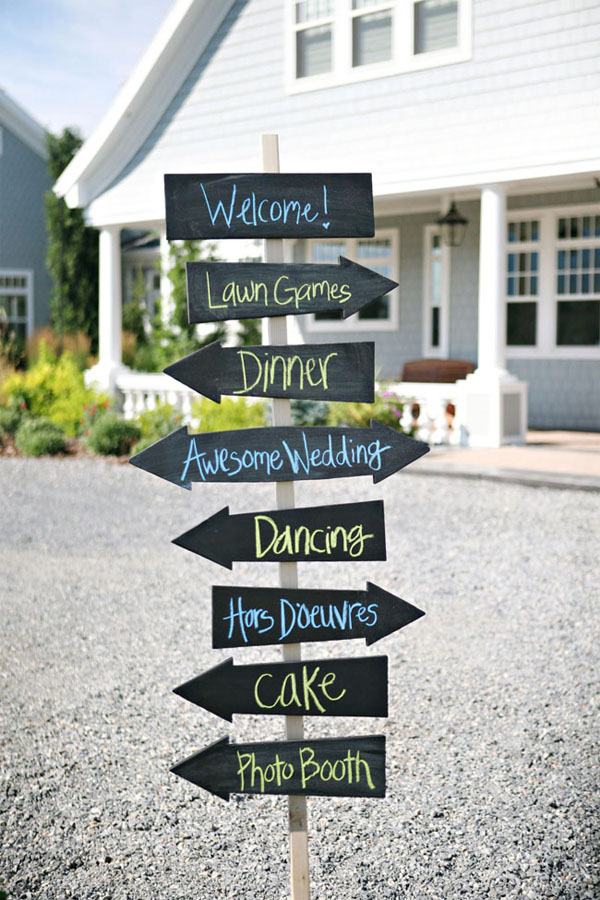 Source: Alta Moda
Here at The Wedding of my Dreams we have blackboard arrow signs available, the arrows can point in either direction and come with a string for hanging. What would you write on your wedding directional signs, we like the idea of booze, loos and I Dos!
Pop to our shop for more information about our blackboard arrow signs.