Lanterns at weddings are a beautiful way to decorate any wedding venue. They're an extremely versatile piece of décor and suit all wedding styles. You can line them along your ceremony aisle full of pretty flowers, or hang from the trees for ambience – there are oodles of options. Not only do they dress up a blank space, they double up as atmospheric lighting. What's not to love about lanterns? Read on to see how you can use lanterns at your special day…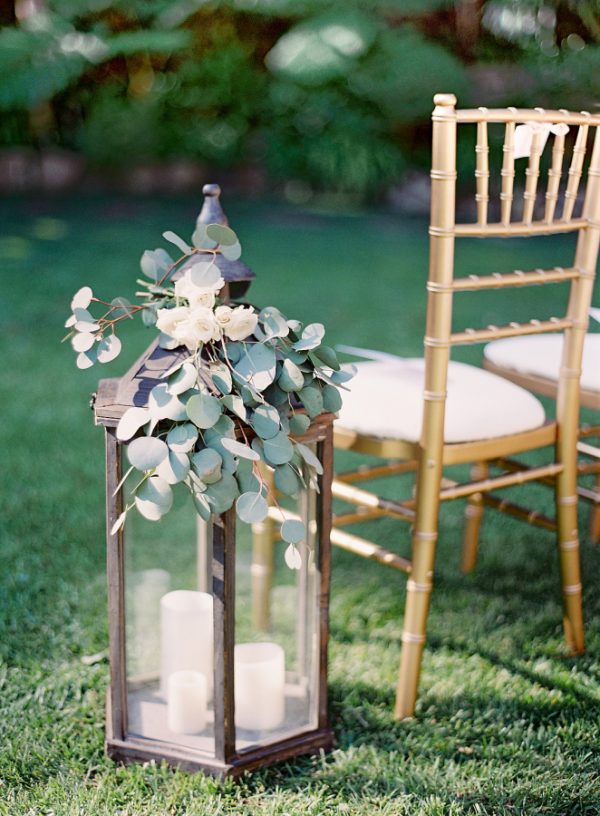 Image Source 
-
Photographer
Aisle Style
One of the most beautiful ways to use lanterns at weddings is by using them to decorate the ceremony aisle. This is such a simple, yet effective way to add something special to your ceremony room. You can add as many or as little as you want – it's completely down to your wedding style, and you'll be able to judge how many your venue needs. I love the idea of placing a lantern on either side of the aisle, at every line of seating. Fill with
pillar candles
or small
tea lights
for a warming glow as you say your vows.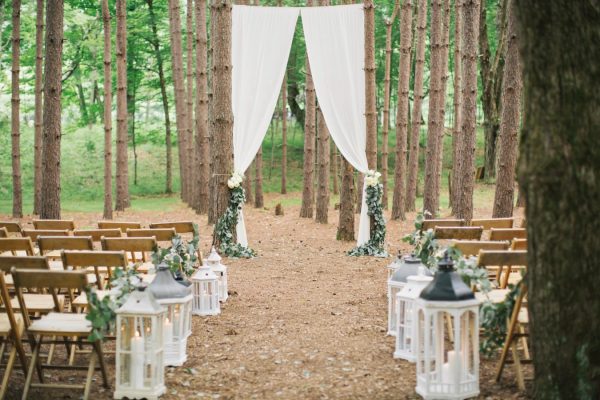 Image Source
-
Photographer
Table Centrepieces
You're completely spoilt for choice when it comes to using lanterns as table centerpieces, the possibilities really are endless! If you're going down the route of a sparkly or metallic wedding theme, why not use a simple gold or
silver lantern
with a large candle. Metallic shades are seriously hot for 2016, and they'll look so chic on your reception tables. For extra impact, surround the lantern with
mercury silver
or
copper candle holders
. Add a white few simple flowers for a touch of elegance.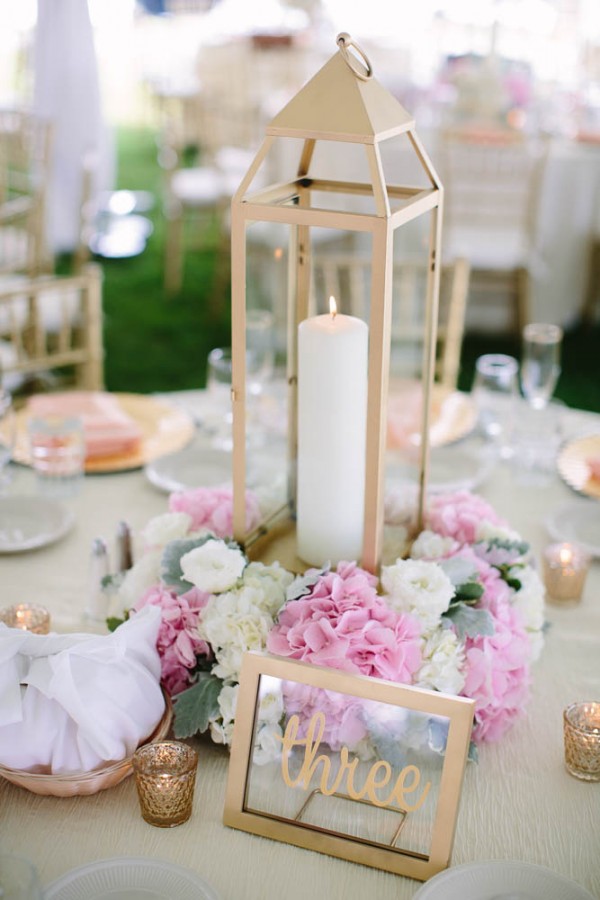 Image Source
-
Photographer
If you're planning a gorgeous Summer soiree, consider filling lanterns with beautiful blooms. Match your chosen flowers to your wedding bouquet for a table centerpiece that fits in with your wedding theme. Pink pillow-soft peonies look fab in gold lantern holders. Want something with a rustic feel? Wooden lanterns will look just as good.
Geometric style lanterns
are extremely popular at the moment, and are fab for an urban wedding. For a finishing look, decorate with a
table runner
that matches your colour scheme. This will really complete your reception tables and complements the look of the lanterns.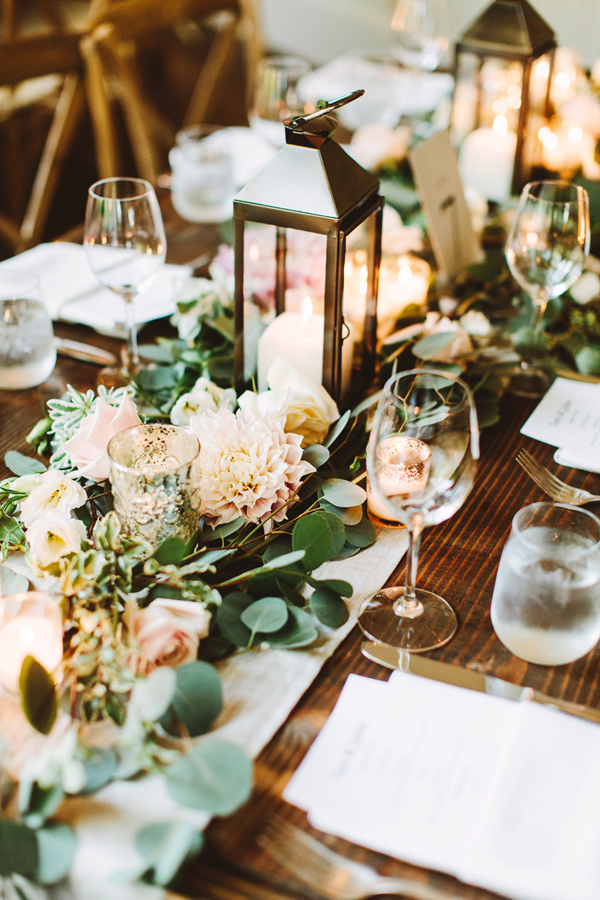 Image Source
-
Photographer
Evening Ambience
You could just use lanterns in the evening too – who doesn't love the glimmering glow of a lantern in the evening? They'll create a lovely warm atmosphere as your guests dance their way into the night. All you need are a few bridesmaids on-hand to help out with lighting the lanterns and dotting them around your wedding venue.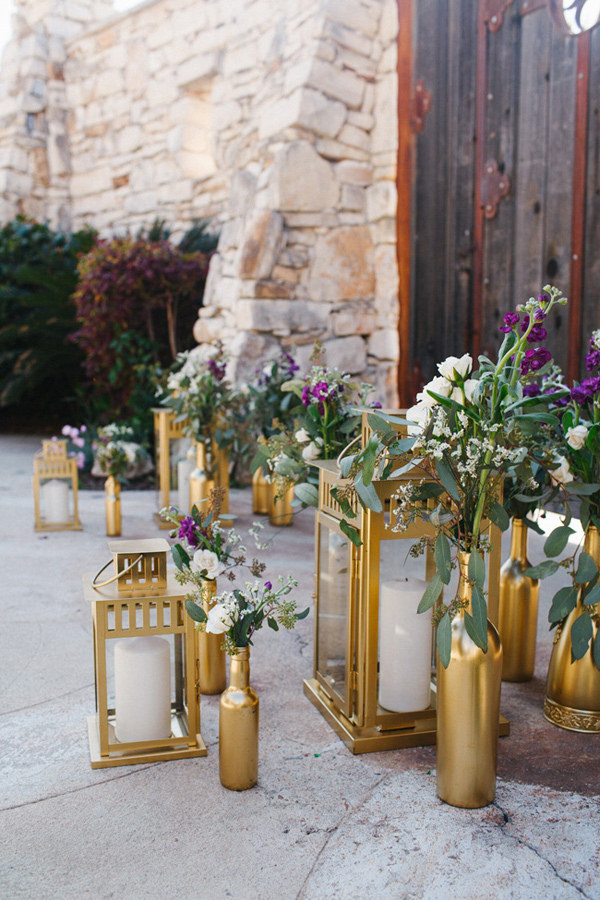 Image Source
-
Photographer
Hanging Lanterns at Weddings
One of my favourite ways of using lanterns at weddings is by hanging them from the trees outside your wedding venue – this is particularly perfect if you're having an outdoor wedding. Adorn the lanterns with beautiful flowers for a gorgeous, natural style.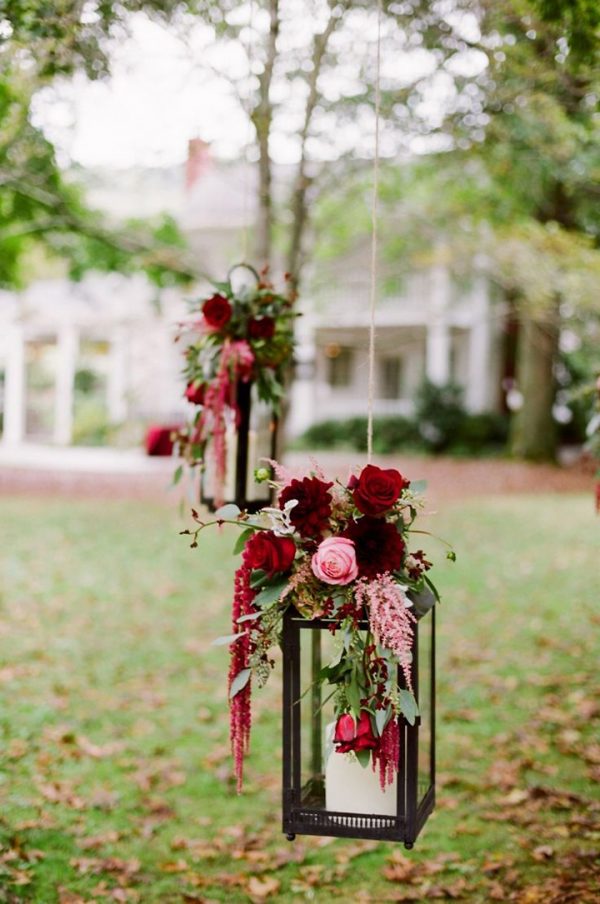 Image Source
-
Photographer
If the majority of your wedding is based inside, you could hang paper lanterns from the ceiling of your wedding venue. Colourful, rainbow-inspired paper lanterns look truly fab and add a pop of colour to even the most modest of venues. Alternatively, keep it classic with
simple white lanterns
. As you can see, there are so many ways to use lanterns at weddings. They're a wonderful addition to any wedding and can really help your wedding décor come together. Depending on how you dress your lanterns, they may be the only wedding décor you need for your big day…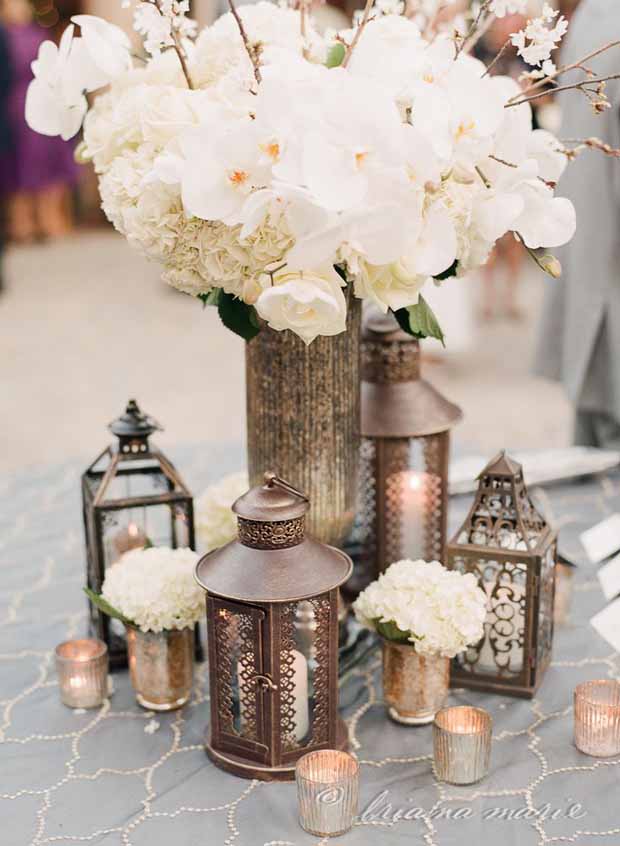 Image Source
-
Photographer