This week our wedding decoration of the week is our set of 6 wood effect wedding signs. These directional signs look fab at rustic or woodland weddings. Hang the signs around your venue to direct guests throughout the day.
Wood Effect Wedding Signs – Directional Wedding Signs UK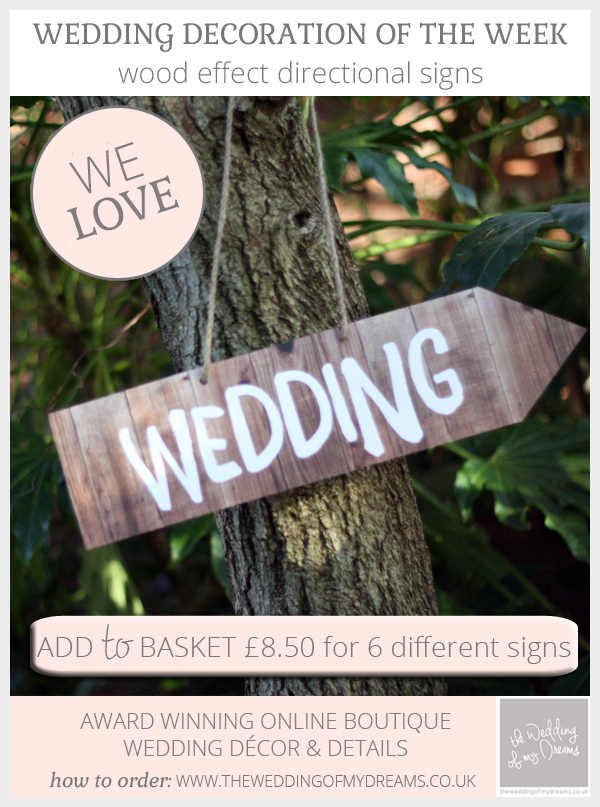 View our wood effect wedding signs for sale in our shop
Product Details
Wood Effect Wedding Directional signs are perfect for a rustic wedding, this pack of 6 double sided signs, are great for added fun to your wedding day and making sure guests find their way around your venue.
Each sign is double sided and pre strung with twine with wording "Wedding", "Parking" ,"Fun", "Party" ,"Bar" and "Dance" just hang these around the wedding venue outside or inside for a great wedding celebration.
 Made from showerproof card and pre strung with twine for a rustic look
Each double sided sign measures 40cm x 11cm
Price: £8.50 for set of 6
Why buy from us? Free shipping on UK orders over £75, we ship worldwide, read our fab customer reviews.