Birdcage Table Plans Vintage Wedding Decorations {Wedding Decoration Inspiration}
If you're a bride to be planning a vintage wedding theme or using birdcages as part of your table decorations then you may be interested in our birdcage table plans we have at The Wedding of my Dreams. These table plans are one of my personal favourites
Birdcage Table Plans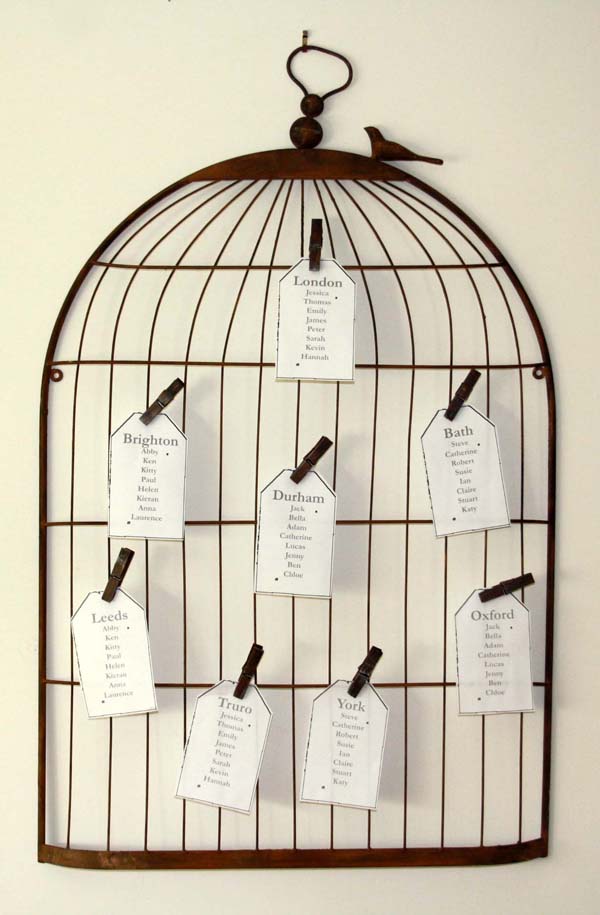 How you can use them?
At The Wedding of my Dreams we suggest you use them as table plans but I'm sure you've all got other ideas.
A few ideas from our lovely brides:
use as an alternative to guest books with 'wish tags' pegged on to the birdcages
position at the bar with tags showing which drinks are available for wedding guests
position around the reception with old photos of the bride and groom pegged to the birdcages
position behind your sweetie buffet with a 'help yourself' note pegged to the birdcage
Of course, they will look lovely in your home afterwards as a noticeboard
Decorate as you wish
The beauty of these birdcages is that you can add your own personal DIY touch to them. Our Wedding of my Dreams brides have decorated their birdcages in a number of ways.We've had brides put them outside in the garden and spray them ivory, others have decorated with extra heart decorations and bunting or some have gone for a more natural look and entwined greenery through the birdcage. The question is then how do you want your table cards to look, either DIY them yourself or ask your stationery designer to lend a hand. Why not have some fun picked names for your tables rather than just using numbers?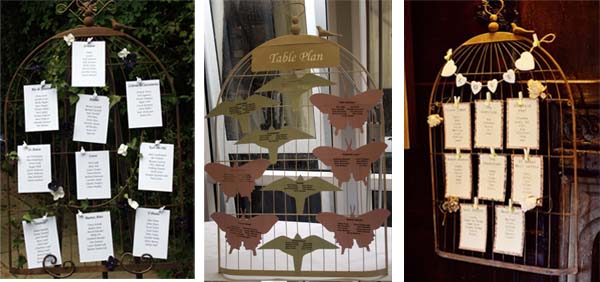 (far right photo) Emma Case Photography
Birdcage Table Plans Featured In Wedding Magazines
Feedback from brides
"That's GREAT news you ship to Australia – thank you so much for being so helpful this has made my day! Can't wait for the birdcage to arrive"
"EeeeK! I have just unpacked my birdcage, I love it. Thank you"
"Can you tell let me know when the birdcages are back in stock, I definitely want to incorporate one into my wedding"


If you're loving the birdcages as much as we are why not pop over to The Wedding of my Dreams and save them to your wish list.