Wedding Magazines Featuring Wedding Decorations and Details January 2011
Have you picked up your latest copies of Wedding Ideas Magazine or Perfect Wedding Magazine yet? They are both filled with gorgeous inspiration for brides to be. Wedding Ideas Magazine is the Awards Special this month announcing the 2011 Winners while Perfect Wedding has a fashion special.
Here at The Wedding of my Dreams we are excited to see so many of our wedding table decorations featured in both magazines this month.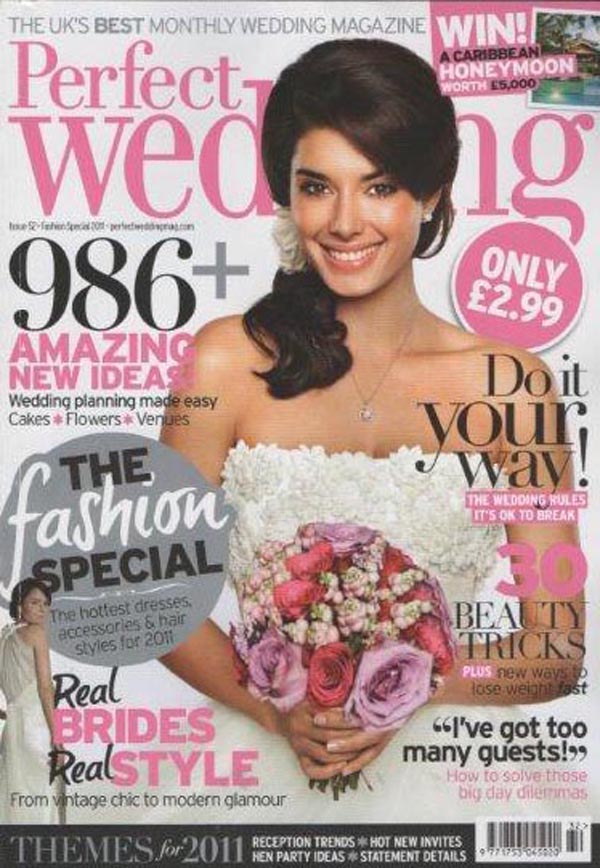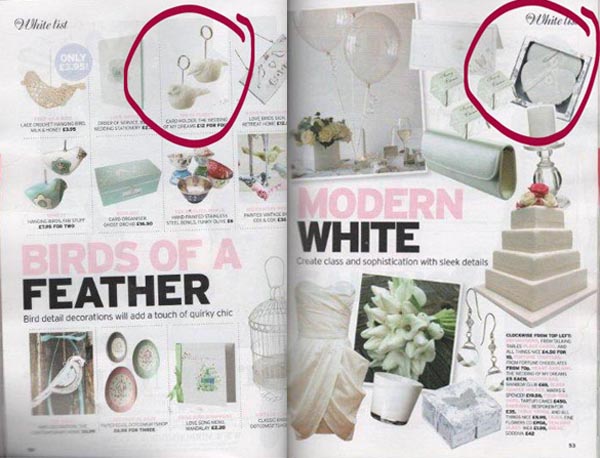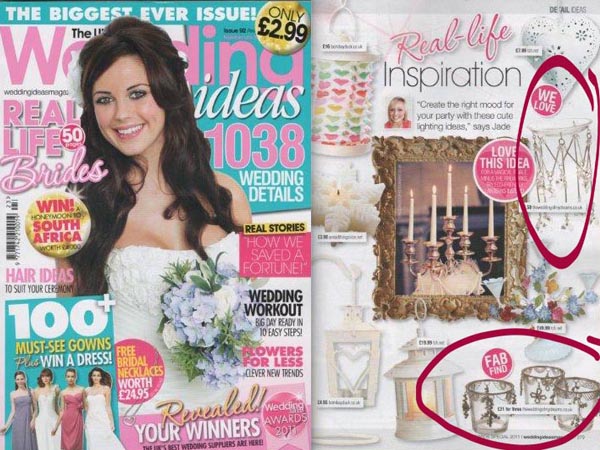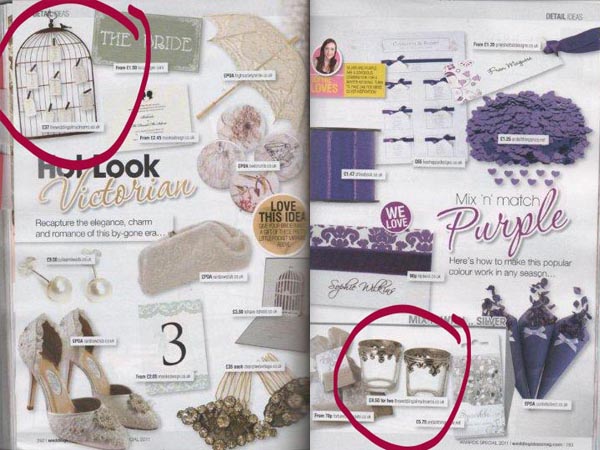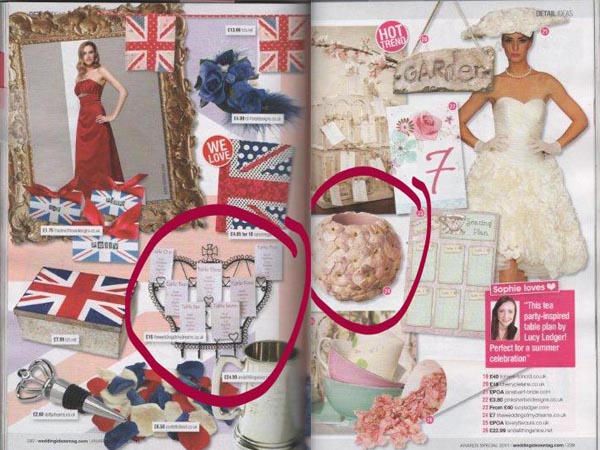 If you like any of our wedding table decorations then why not pop to the shop and save them to your wish list.