Rustic Old Cart Wheel Wedding Display Ideas
Ways to use old cart wheels at a rustic wedding. Photo displays, table plans, hanging decor.
Are you looking for ways to add an extra rustic touch to your wedding decor? You can't get more rustic than an old cart wheel. If you have chosen a barn or farm wedding venue you may find they have one lying around you could borrow and incorporate into your wedding decor. For those of you who love the idea but no idea where to find an old cart wheel, fear not, we have a small stock rustic cart wheels available.
Rustic Old Cart Wheel Wedding Display Ideas
So here are our favourite ideas for incorporating old cart wheels or wagon wheels into your rustic wedding styling.
Old Cart Wheel Wedding Wreath Alternative
For a gorgeous entrance to your wedding venue how about using an old cart wheel as a base for a floral creation. This is a fab wreath alternative, your florist will be able to create something in keeping with the rest of your wedding flowers. You can take this home after your wedding and display outside your home as a lovely reminder of your wedding day.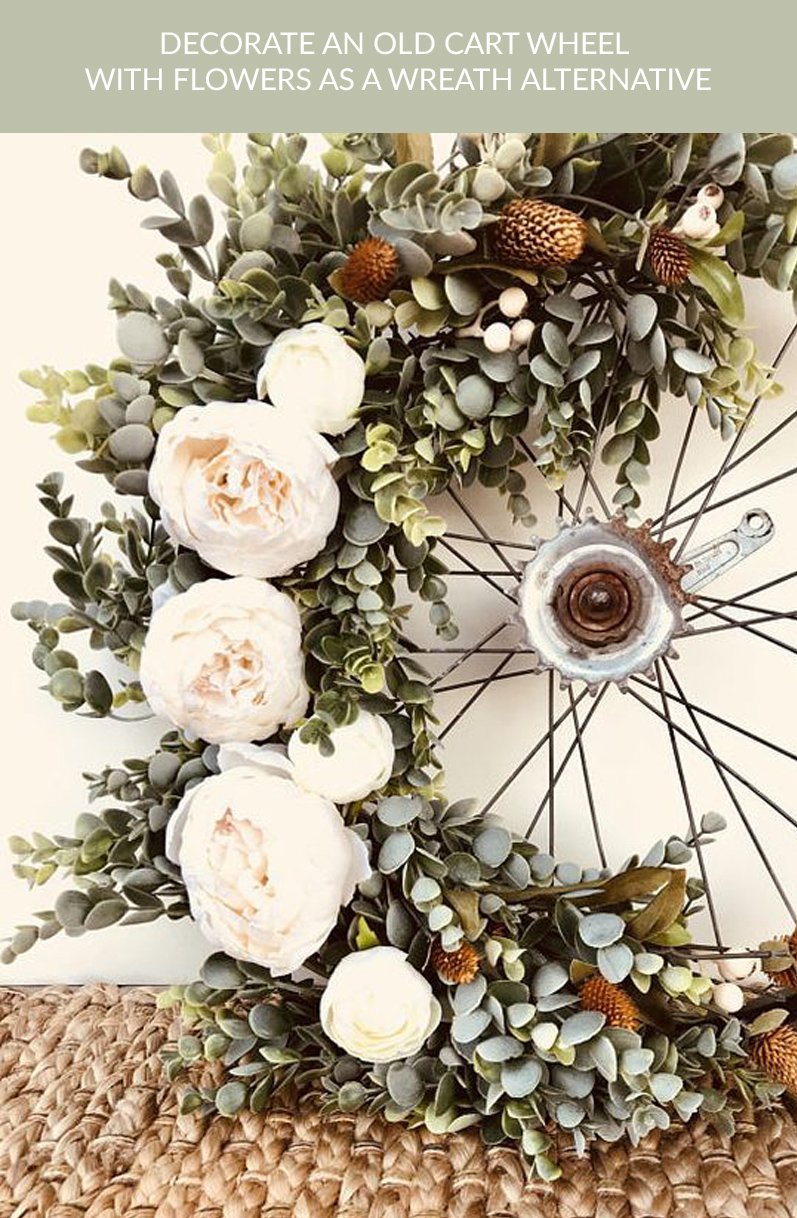 Old Cart Wheel Rustic Wedding Props
Old cart wheels can just be used as they are (you may want to add some fairy lights) and placed around your venue for a rustic touch. Lean a wheel in front of a rustic table to add to the decor, or just lean them around key areas of your venue. The entrance, bar or drinks reception spaces are good choices.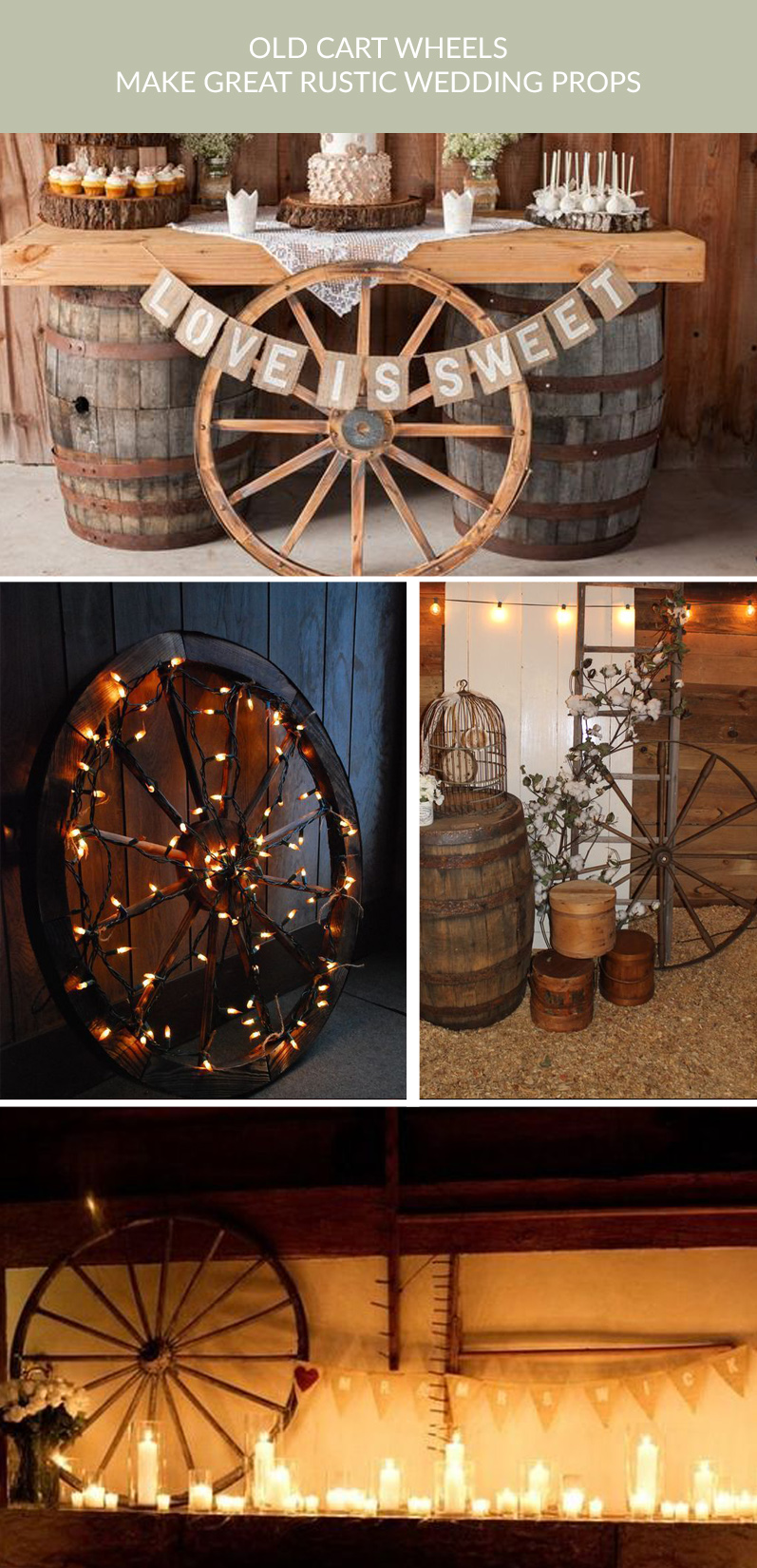 Old Cart Wheel Wedding Signs
To make wooden signs even more rustic hang them or lean them against cart wheels. These could be directional signs or quirky signs. Our bespoke wooden signs would work well for this.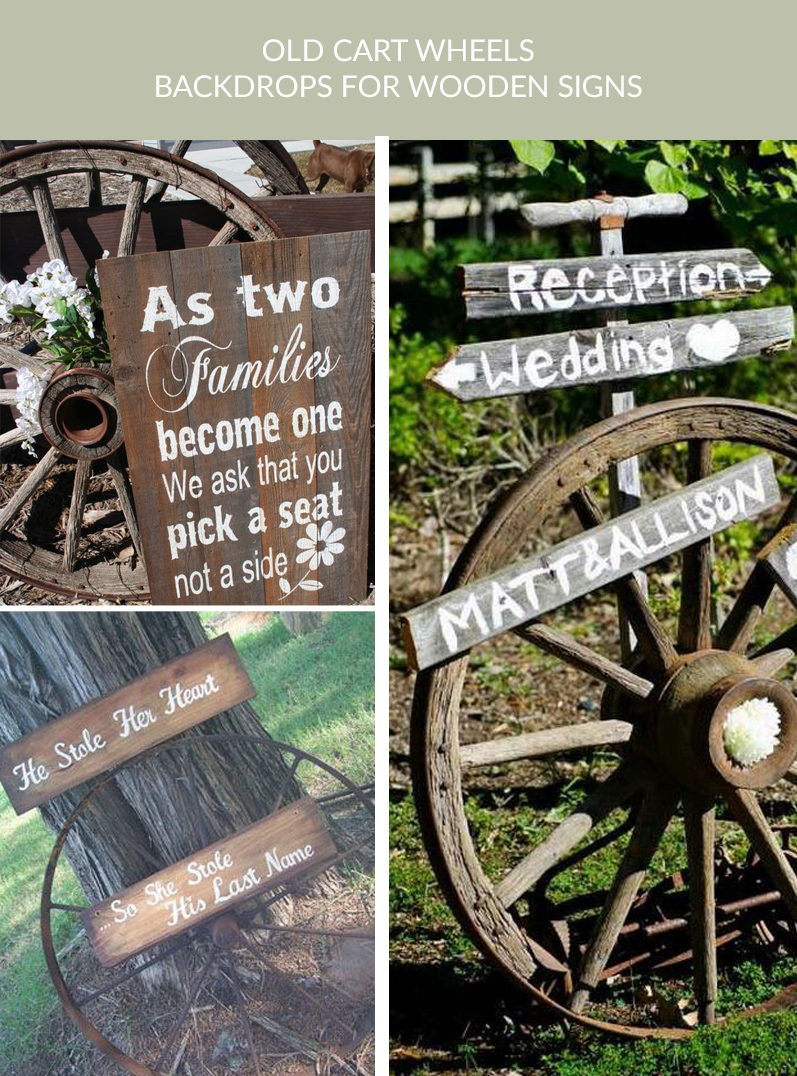 Image source: 1 / 2 / 3
Old Cart Wheel Escort Card Displays / Table Plans
Whether you are having escort cards or a table plan why not incorporate an old cart wheel. Hang luggage tags or table plan cards from the spokes for a rustic table plan or individual name tags for an escort card. Your guests will love this rustic display.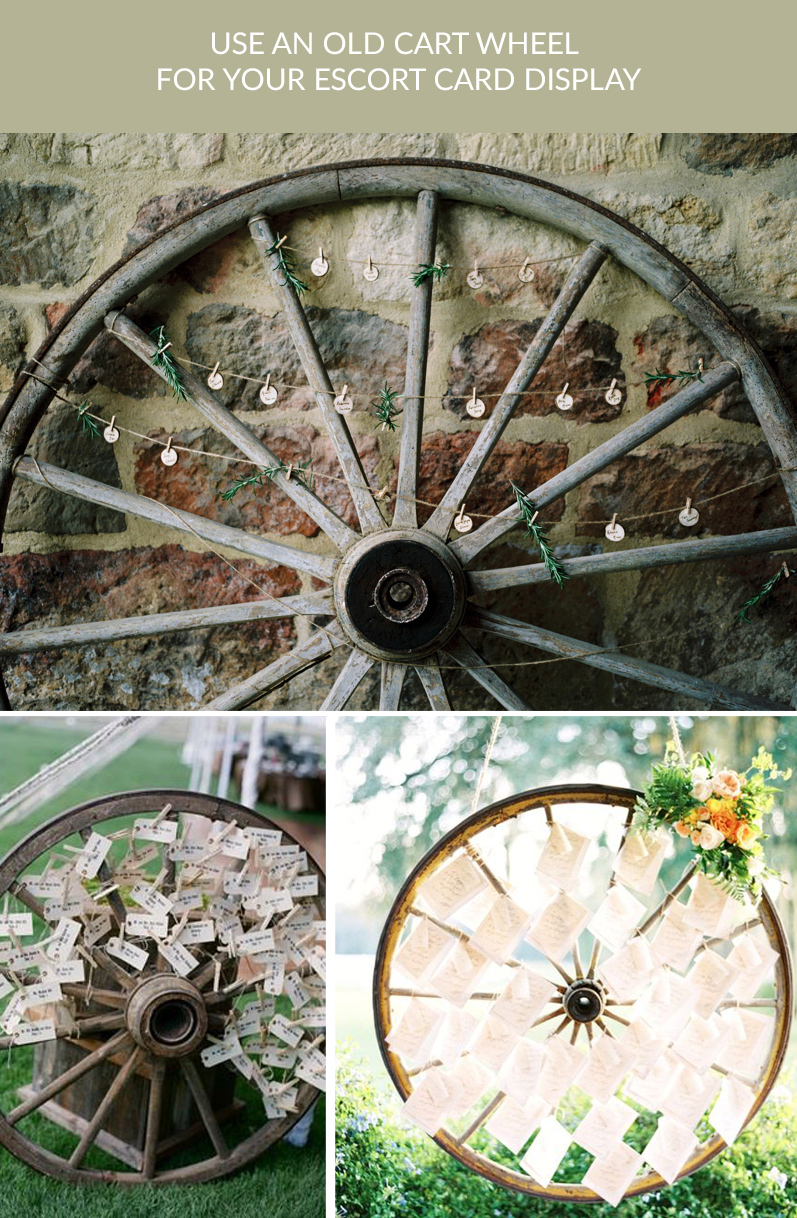 Cart Wheels As Wedding Hanging Displays
For hanging decorations in your barn or marquee old cart wheels can be suspended from the ceiling. Marquees usually have pulley systems you can hang from and barns usually have beams strong enough to hang from. Once your wheel is in place hang vases of flowers, jam jars or tea light holders as well as ribbons and fairy lights depending on your wedding style.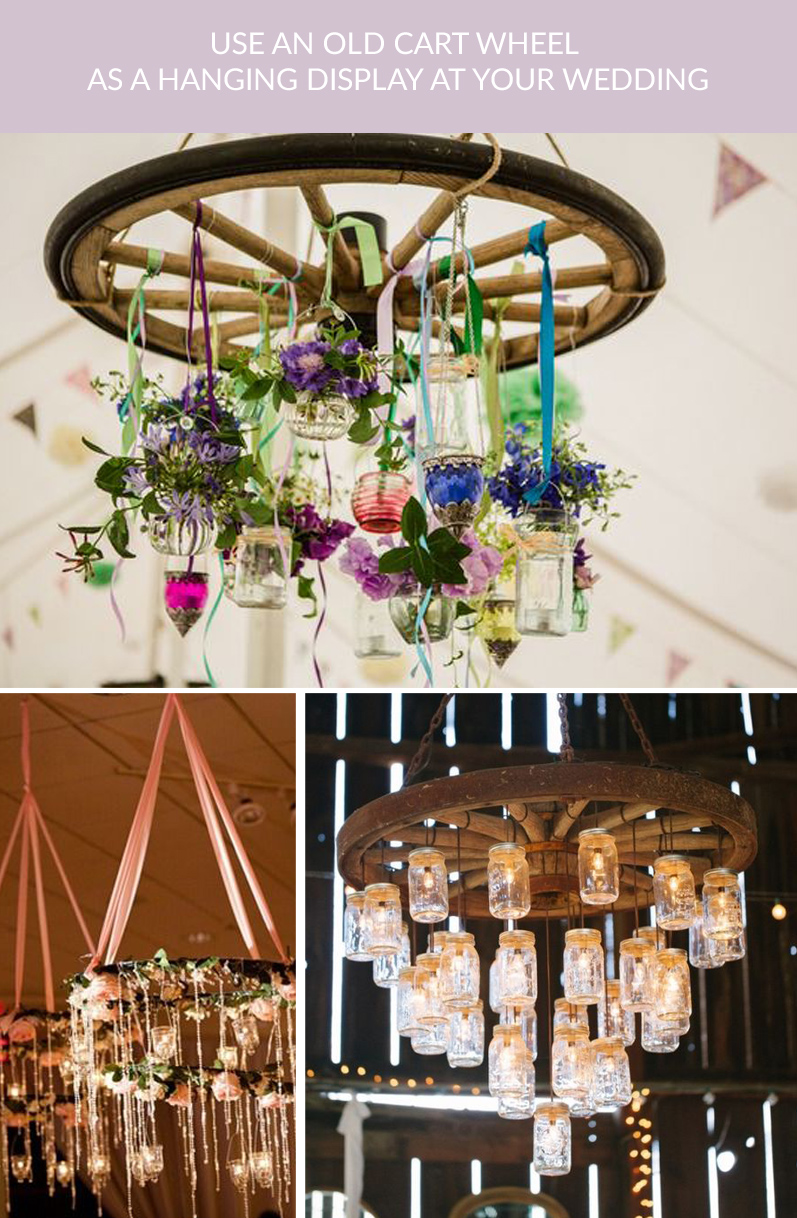 Photo Displays on Old Cart Wheels
Displaying photos at weddings is always a lovely touch and really does make it feel more personal as well as a talking point for guests. Simply peg photos onto the spokes or attach string and peg onto the string.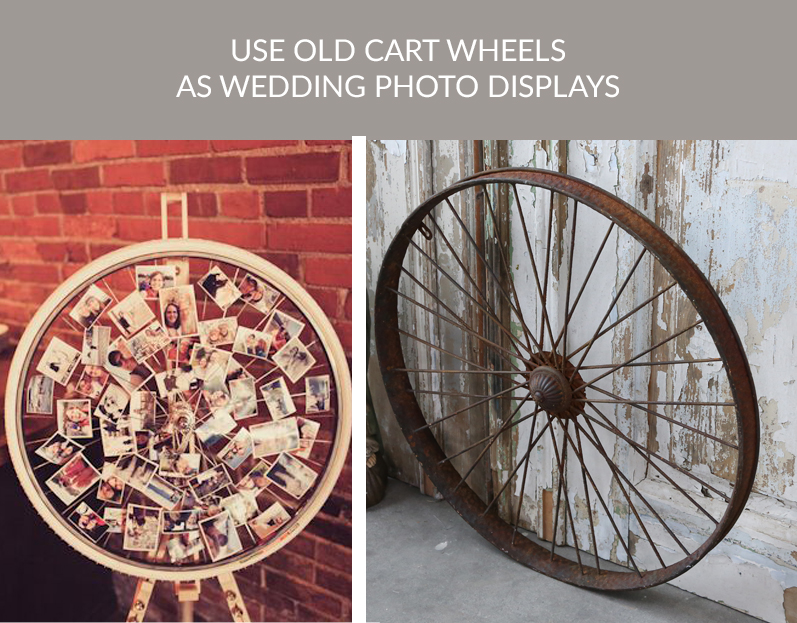 Image source: 1 / 2