Most Popular Wedding Blog Posts From The Archives
Here at The Wedding of my Dreams we publish blog posts 3 times a week, usually Monday, Wednesday and Friday. We use our wedding blog as a way of communicating with our customers and potential customers as well as inspiring couples planning their weddings. As a group of stylists we love to share our wedding styling ideas with you, whether they involve ways to use the newest wedding decorations from our shop, playing with different colour palettes, or for more crafty brides who want to have a go at creating wedding decorations themselves we have a number of step by step guides and free downloads.
If you don't want to miss our blog posts sign up to our emails, we email every Sunday with a round up of the weeks blog posts, as well as special offers and updates on our newest wedding decorations from our shop.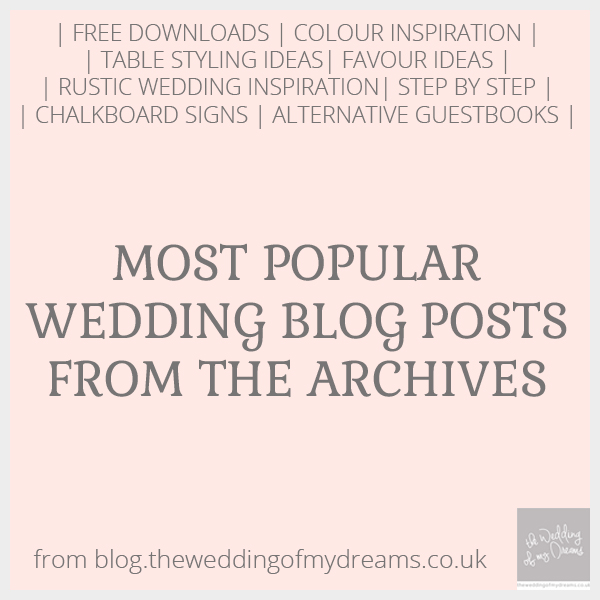 You can take your time to scroll through our various blogs posts but today we thought we'd make it easy for you and share our most popular blog posts and all time favourite wedding ideas.
Most Popular Wedding Blog Posts From The Archives