Games For Childrens Wedding Activity Pack
If you are inviting children to your wedding it is a good idea to give them something to play with at the table. This is a great way to make sure each child feels involved in the wedding and it also keeps them entertained during the wedding breakfast and quiet throughout the speeches. You could create a childrens wedding activity pack filled with lots of little games, activity books and crayons or instead of a whole pack just place an activity book or game at their place setting.
When it comes to choosing which games to include in the childrens wedding activity pack, you will want to find something age appropriate and something quiet. A few of our favourite games for this are blackboard hangman, noughts and crosses in a wooden box, dominoes, pick up sticks. If you are also thinking of including activity books our 'Something to keep you happy when the grown-ups are being boring at the dinner table' is fab!
Browse our full collection of children's wedding activities here.
Games For Childrens Wedding Activity Pack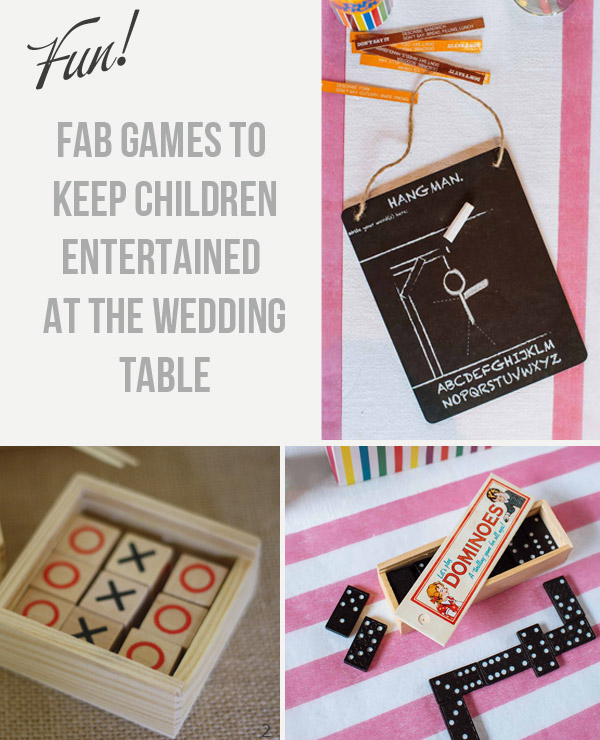 All games above from The Wedding of my Dreams // Photo credits: Daffodil Waves Photography