Matchbox Wedding Favours For Sale – Perfect Match
This week our wedding decorations of the week are our brand new wedding favours. These matchbox wedding favours are already proving popular. Place a box of matches on each guests place setting for them to take away with them, they can use them when lighting candles in their home as a lovely reminder of your wedding.
The match boxes come in three designs, mix and match for different guests or keep to one design, it's up to you.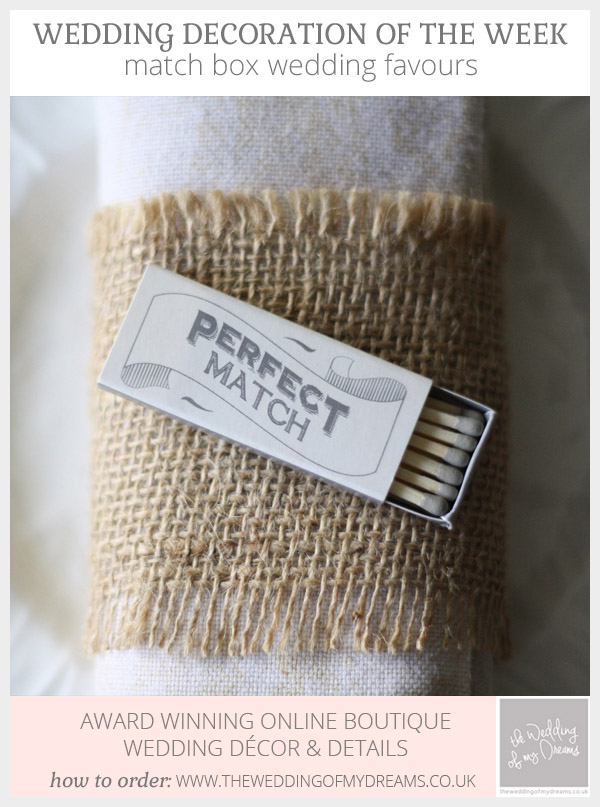 See our match box wedding favours for sale in our shop
Product Details
Our boxes of matches are a lovely neutral colour and look fab at any wedding, the box is cream with soft grey design and the matches even have soft grey heads.
The boxes of matches come in three designs:
Perfect Match // And They Lived Happily Ever After // To Have & To Hold

Each match box measures 5.5cm x 2.5cm x 0.5cm 

12 matches in the box

Price: £1.10 each box
Other wedding favours you may like:
Favour bags and boxes you may like: