Stunning Low Wedding Centrepieces in Footed Bowls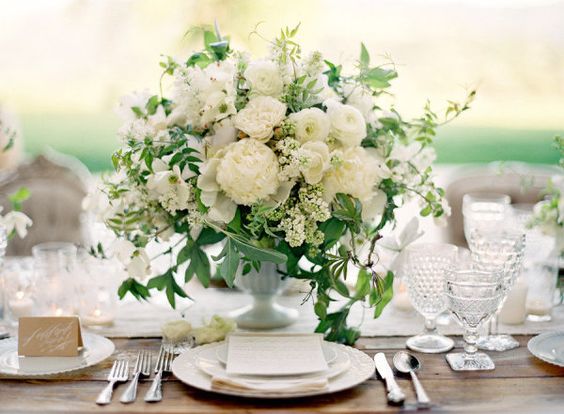 Bigger isn't always better! Low wedding centrepieces & designs in the middle of your wedding tables can look stunning. Having a low bowl or vase of flowers for your wedding centrepiece means guests are close enough to the flowers to really appreciate them. Scented roses, textured details and foliage trailing from the bowls look absolutely gorgeous on tables. At The Wedding of my Dreams we sell a number of different low bowls and footed vases ideal for low wedding centrepieces. See the links below.
When thinking about the whole table and how to style it, start with your overall wedding style or colour palette. This may help you determine what colour or style bowl you should choose, be it silver, gold, bronze or something different. your florist will help you come up with flowers to complement your style. To complete your centrepiece 4 – 5 tea light holders and/or candlesticks around the vase will look beautiful and if you add to your linen or table runner to the tables too that will really complete the overall styling.
FOOTED BOWLS: LOW WEDDING CENTREPIECES
Credits for top 3 photos: 1 // 2 // 3// Shop The Look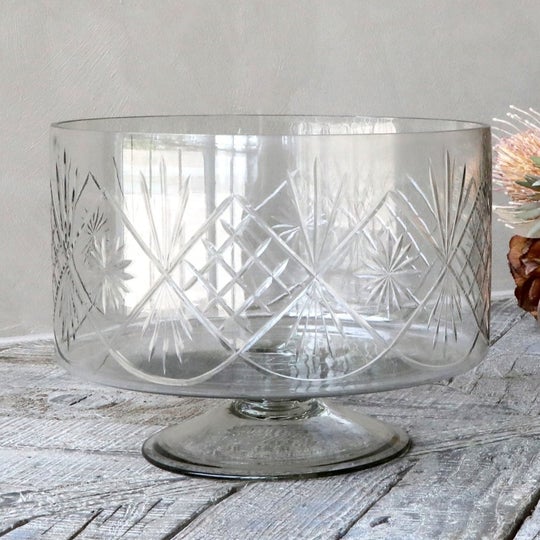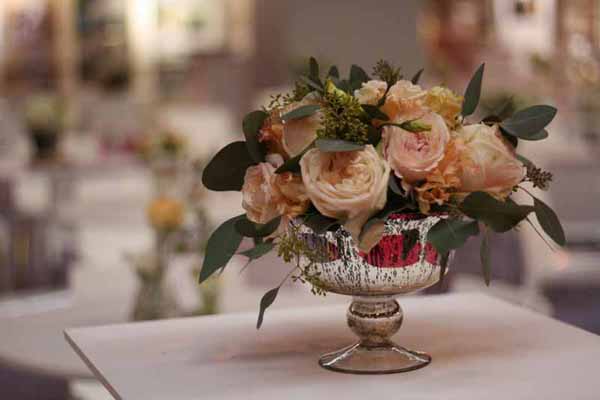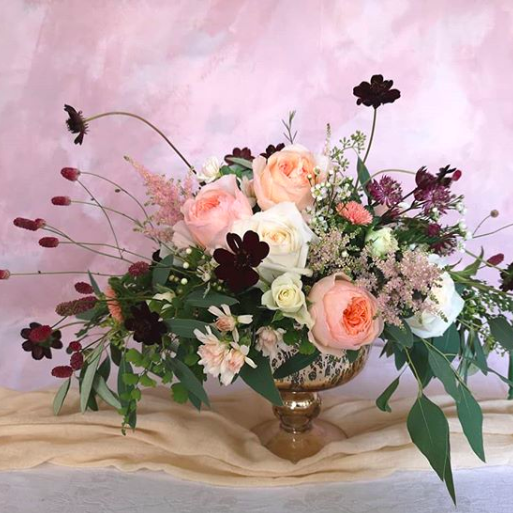 (for image credits see our Pinterest board)
Low footed bowls for wedding centrepieces – ideas & inspiration

Low footed bowls for wedding centrepieces – ideas & inspiration

Low footed bowls for wedding centrepieces – ideas & inspiration

Low footed bowls for wedding centrepieces – ideas & inspiration

Low footed bowls for wedding centrepieces – ideas & inspiration

Low footed bowls for wedding centrepieces – ideas & inspiration

Low footed bowls for wedding centrepieces – ideas & inspiration

Low footed bowls for wedding centrepieces – ideas & inspiration

Low footed bowls for wedding centrepieces – ideas & inspiration

Low footed bowls for wedding centrepieces – ideas & inspiration