Are you having a travel themed wedding, if so read on. We have pulled together our favourite travel themed wedding ideas, from save the dates, to table plans, to wedding cakes we have it covered.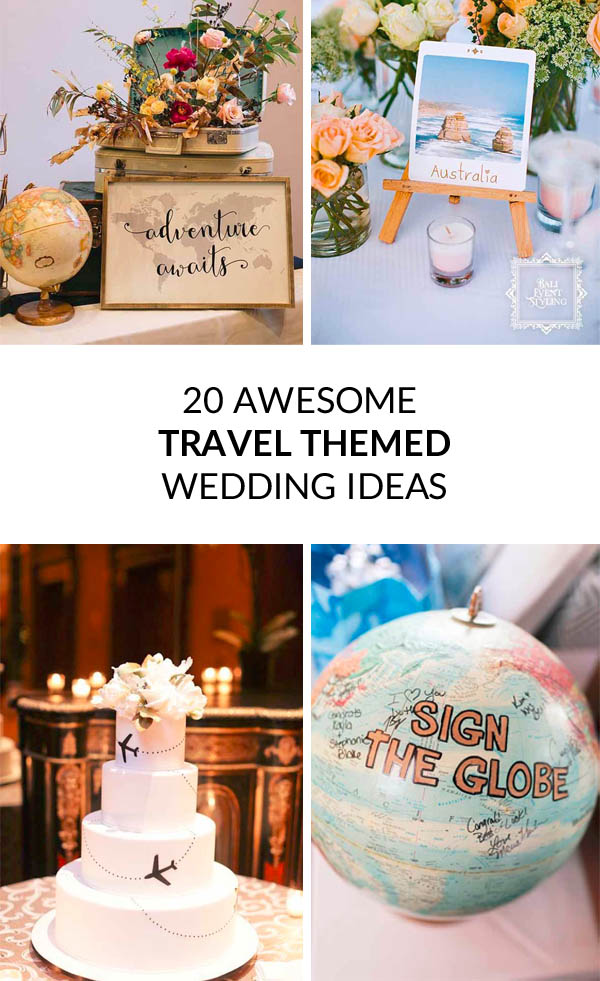 20 Travel Themed Wedding Ideas
Travel themed Save The Dates, simple luggage tags with travel stamps and a photo of the couple can set the tone for a travel themed wedding.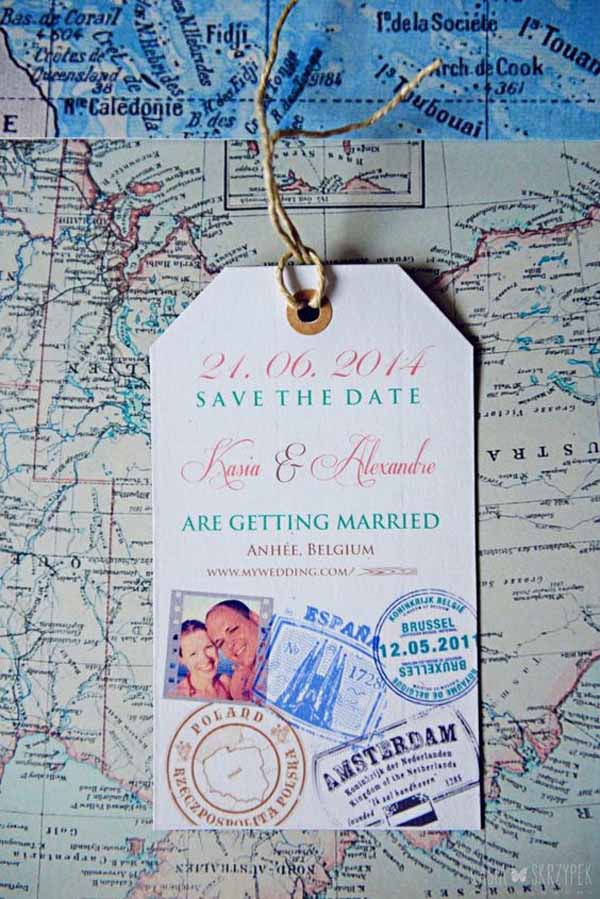 2. For your invitations how about styling them like a passport, especially if you are planning a destination wedding.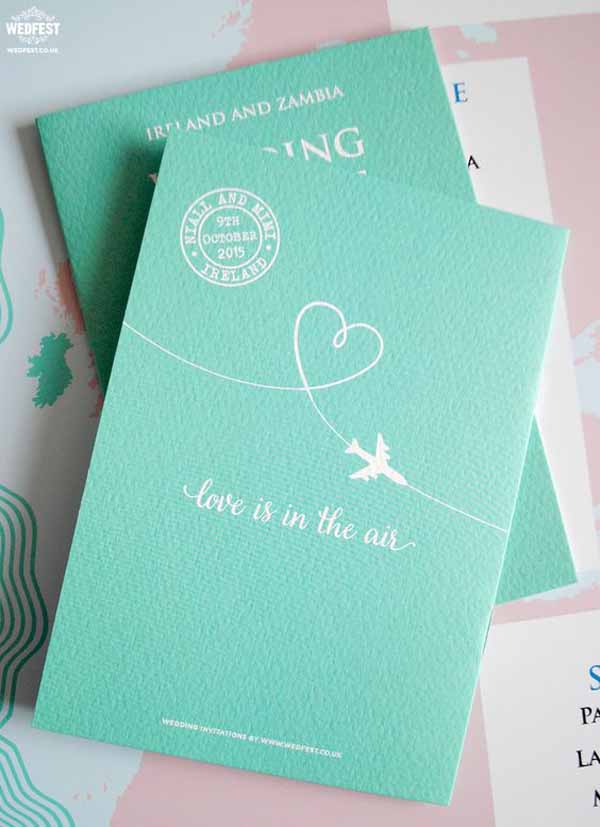 3. Gifts for your groom could be gift wrapped and tied with a compass.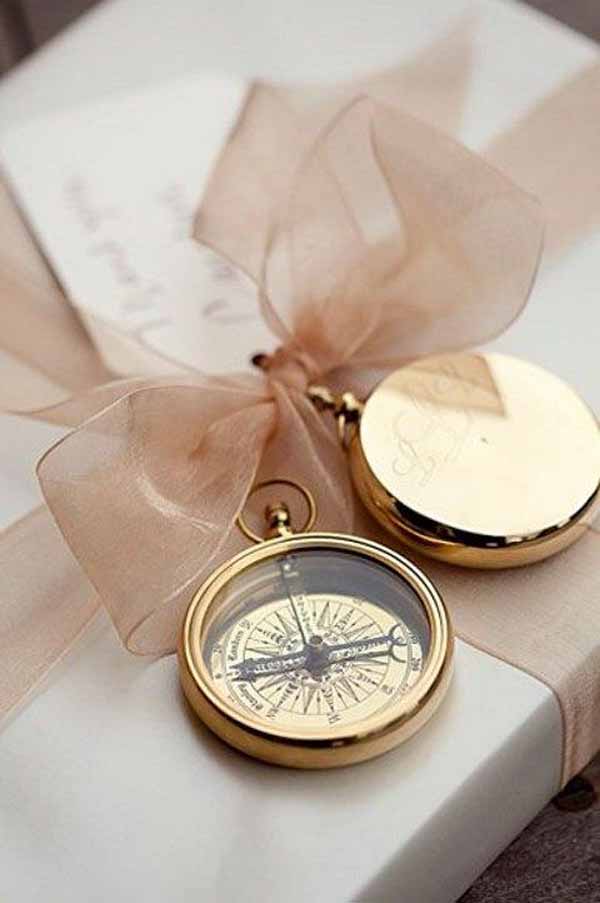 4. For your wedding ceremony we love these tissue bags, for (e)motion sickness.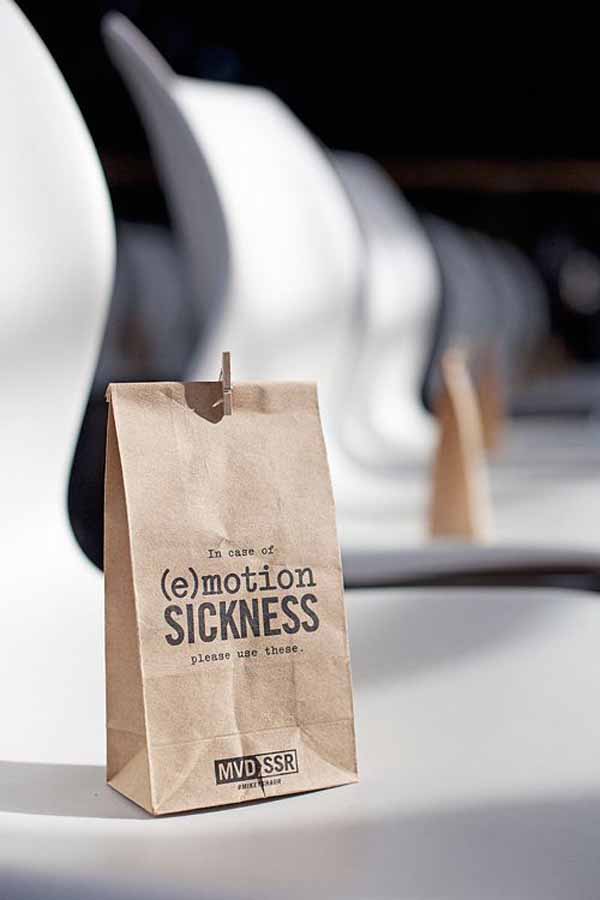 5. For travel themed weddings how about giving asking your page boys or ring bearers to wear a pilot uniform and carry a sign "we are clear for take off".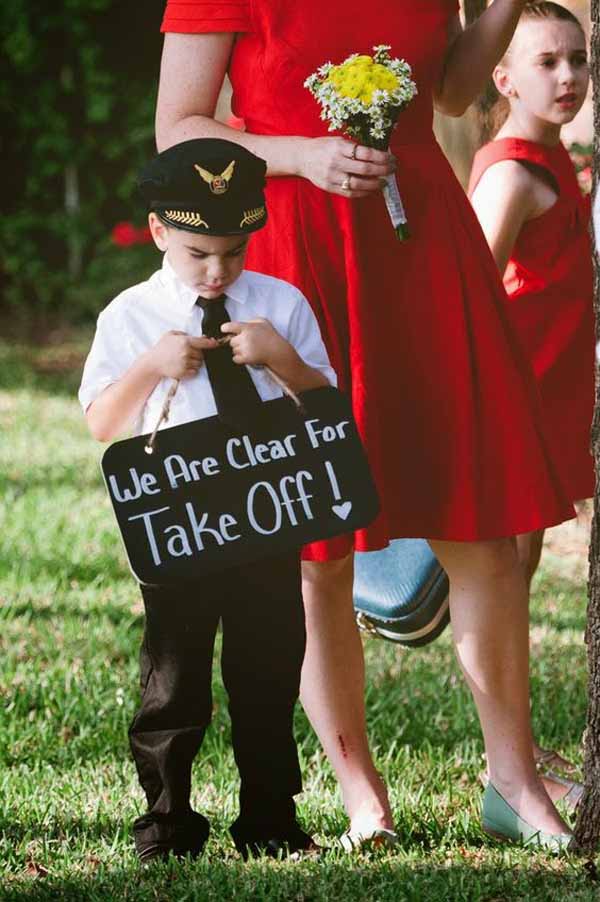 6. Wooden signs pointing in all directions can look great and make a lovely feature, write on the names of cities all guests have traveled from and number of miles of km.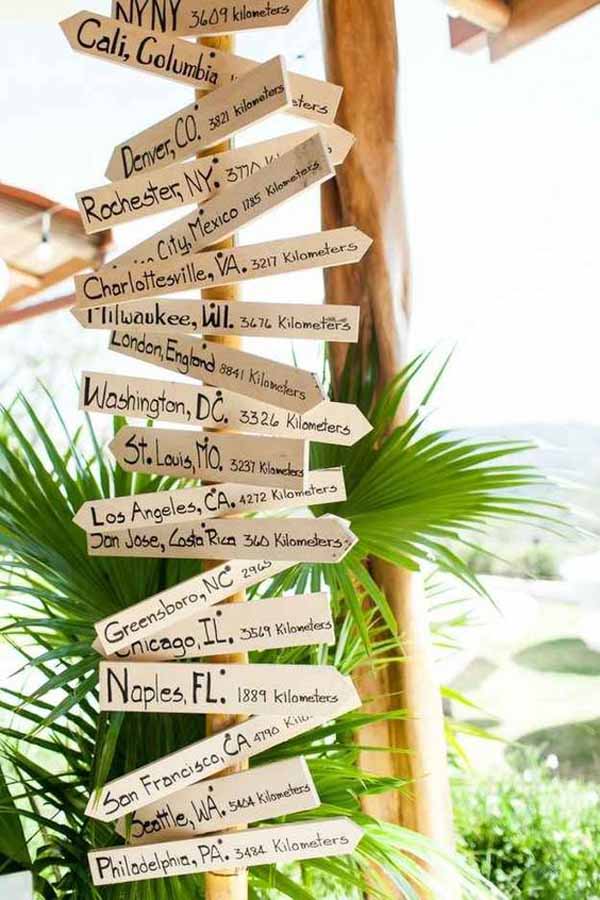 7. For your cards and gifts a vintage suitcase with CARDS bunting does the job. Great for a travel themed wedding.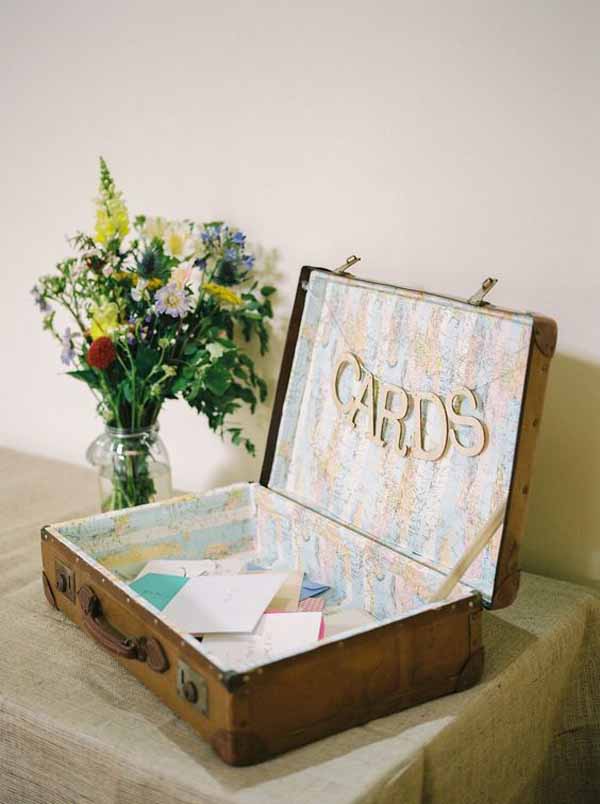 8. For your table plan a world map is a great idea, name tables after cities or countries you have visited as a couple.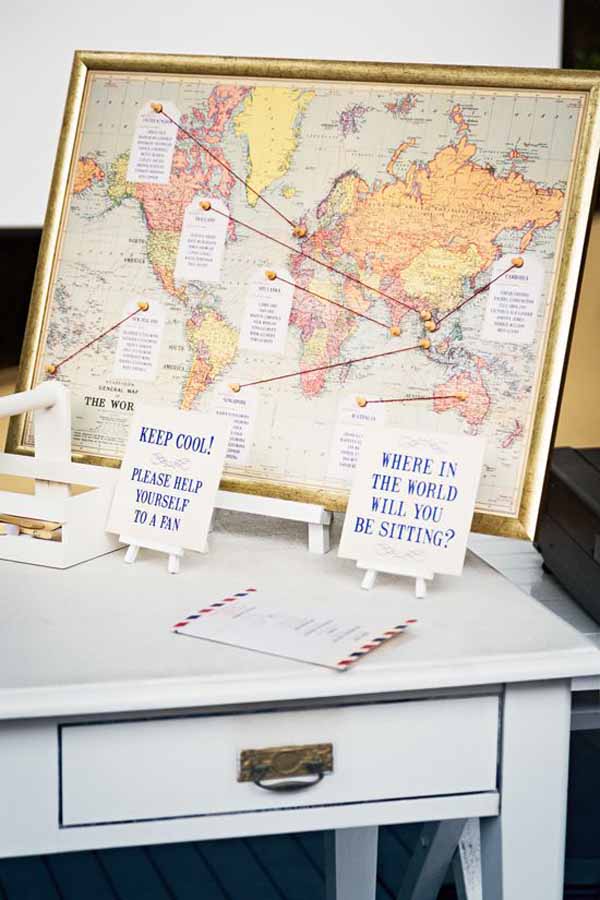 9. Globes, signs and suitcases perfect for styling little corners of your venue.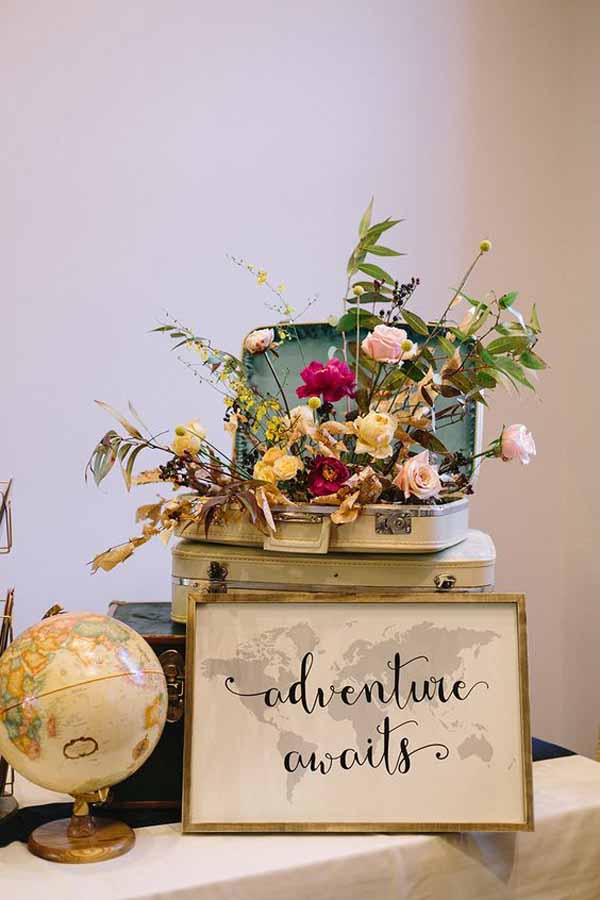 10. Cetrepieces for travel themes wedding weddings can incorporate globes, how about placing them on a map with votives and bus vases around the base.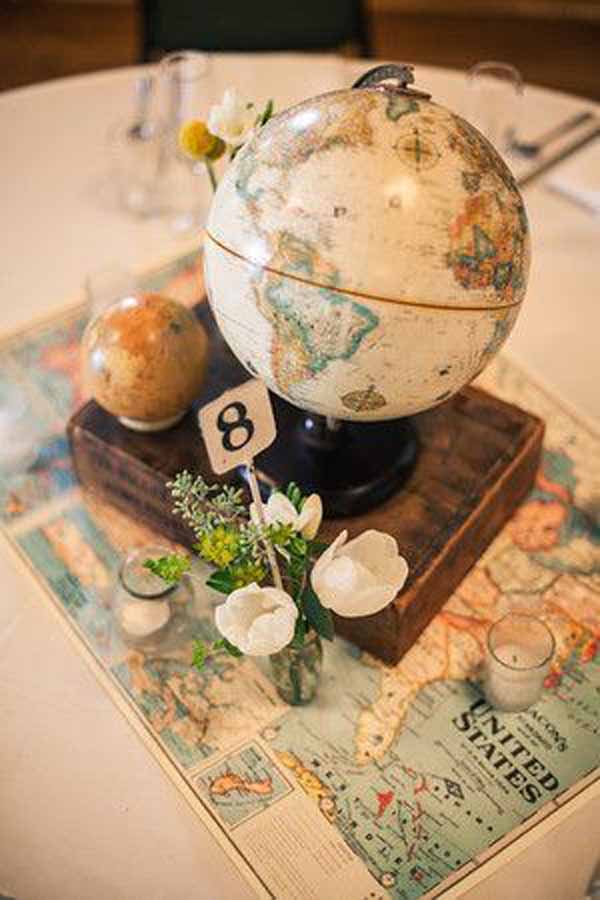 11. Another idea for a travel themed centrepieces could be a little more simple. Place a globe on a stack of vintage books with come tea lights around the base.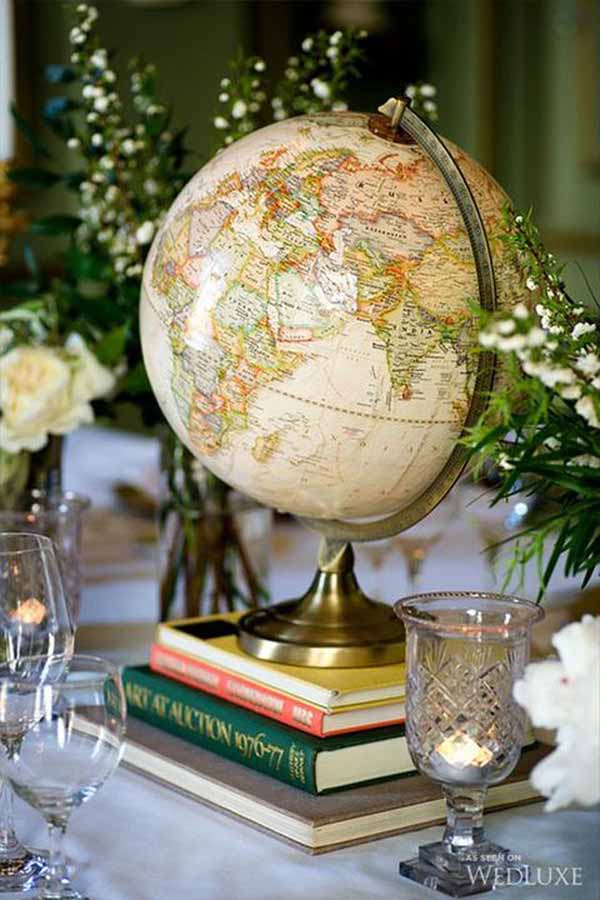 12. If you're naming your tables after different countries a photo of that county on a wooden easel is a great way of displaying it, this would link into your map wedding table plan.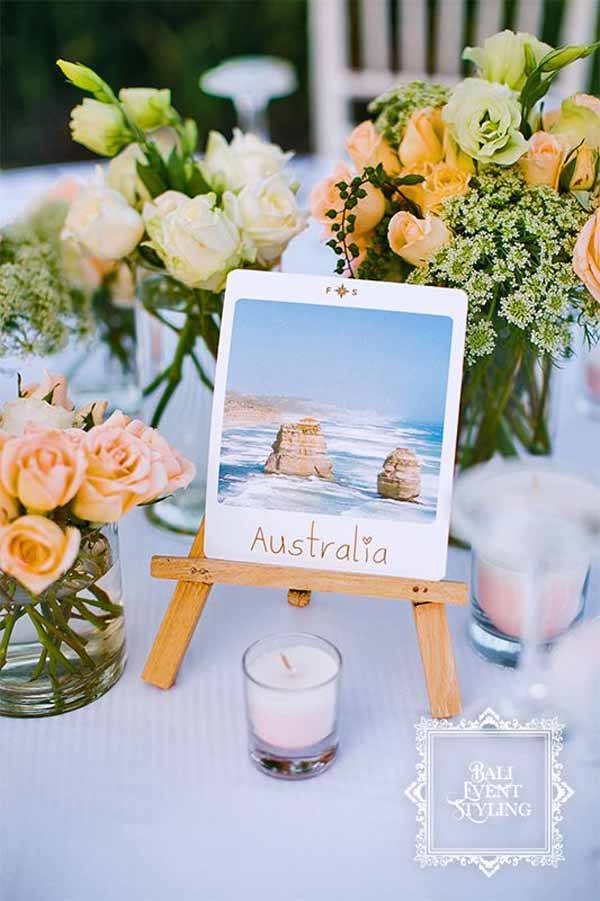 13. For wedding favours mini suitcases as favour boxes are fab.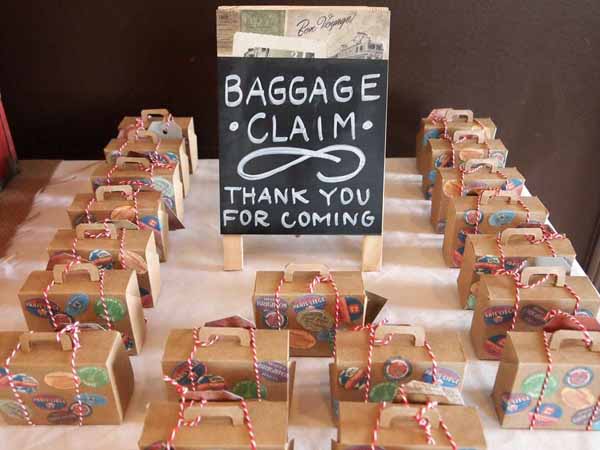 14. Travel themed wedding cakes could be a styling black and white look with aeroplanes circling the cake.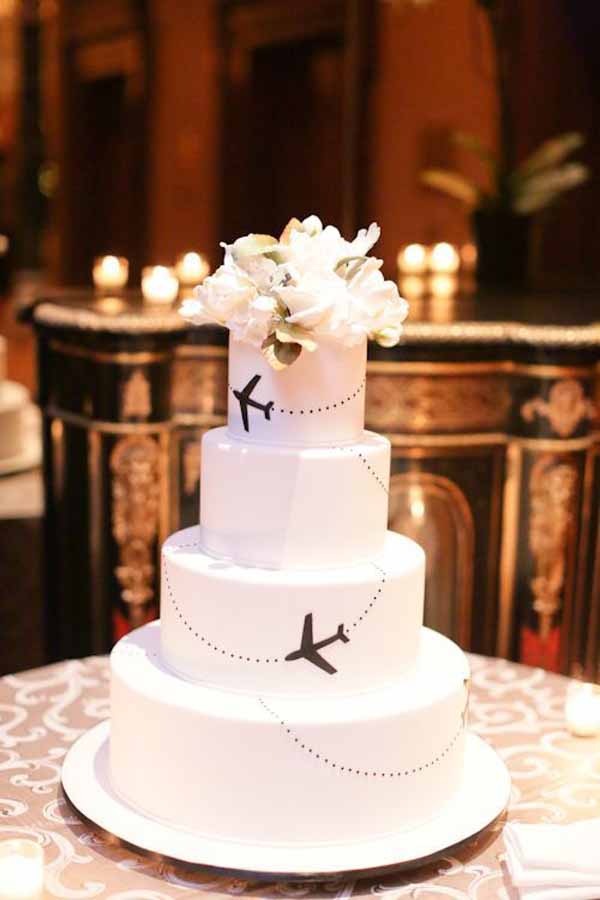 15. Globe wedding guest books are amazing, as your guests to sign the globe and keep it in your home after the wedding.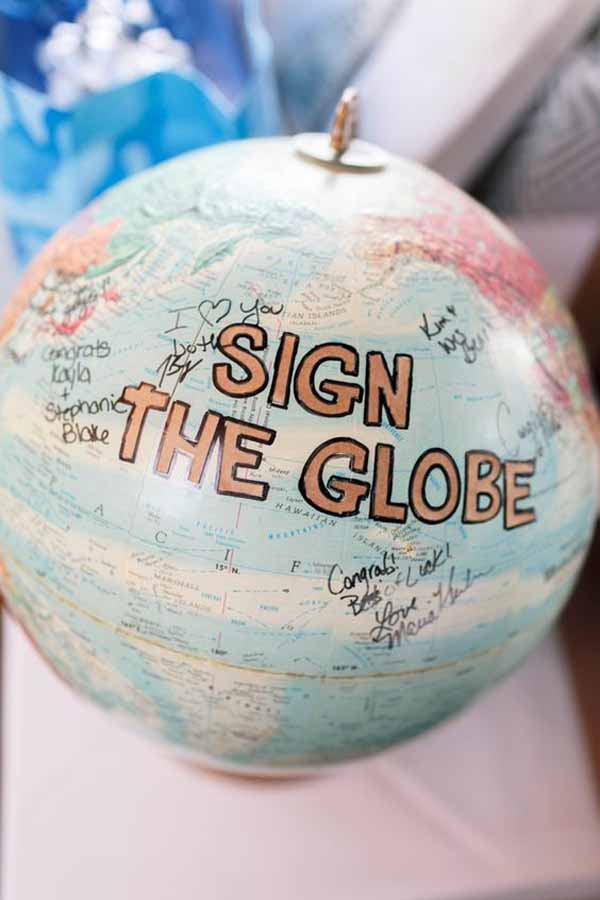 16. Alternatively for your guest book eave a number of postcard in a suitcase and ask guests to write their notes on them.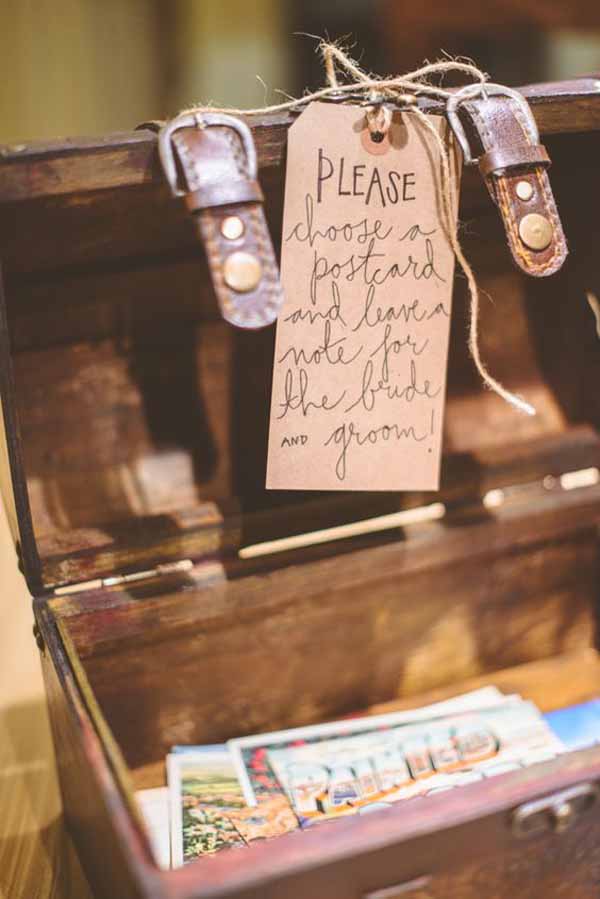 17. A hot air balloon photobooth!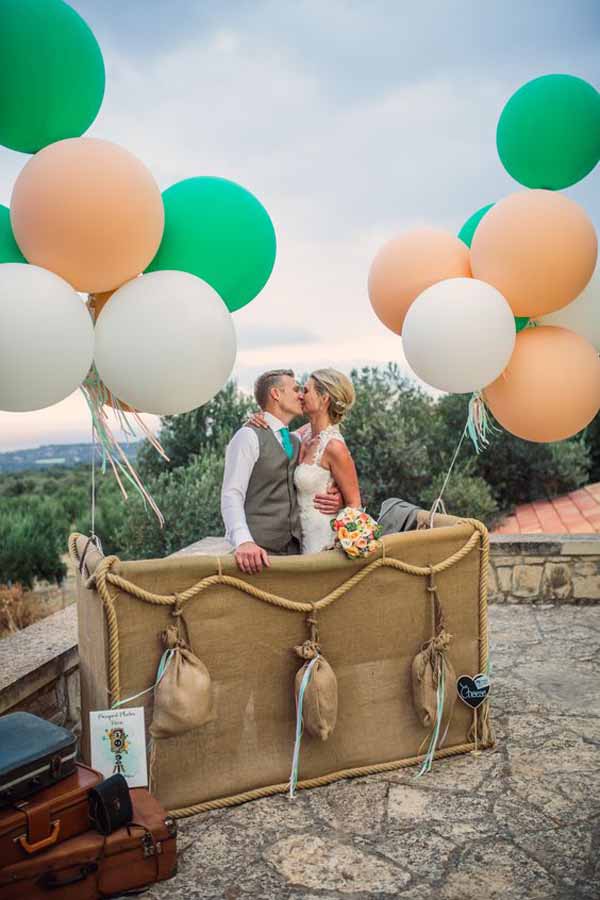 18. Extra styling ideas for a travel theme include vintage bikes, stacks of suitcases, vases of flowers and signs.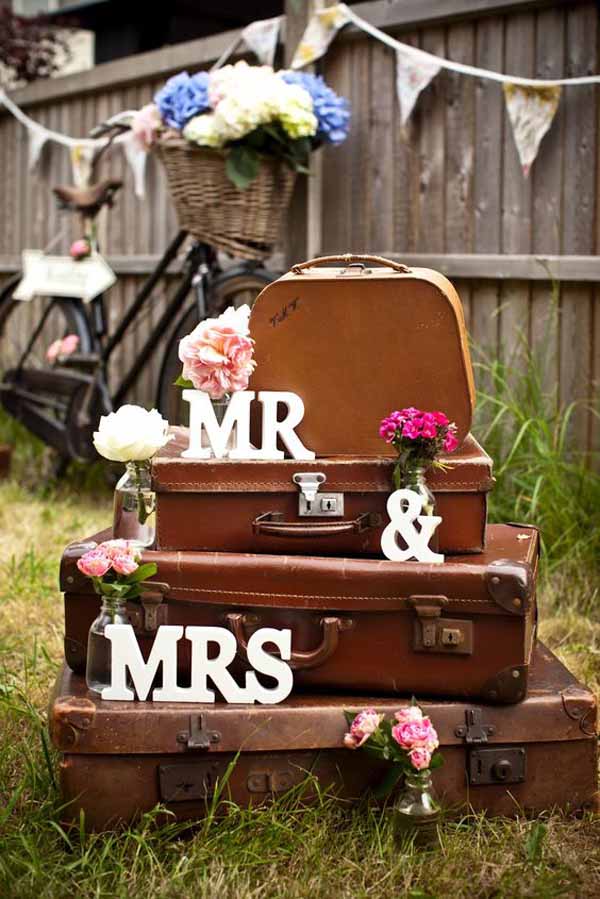 19. Scrabble pieces stuck to globes can make great signs.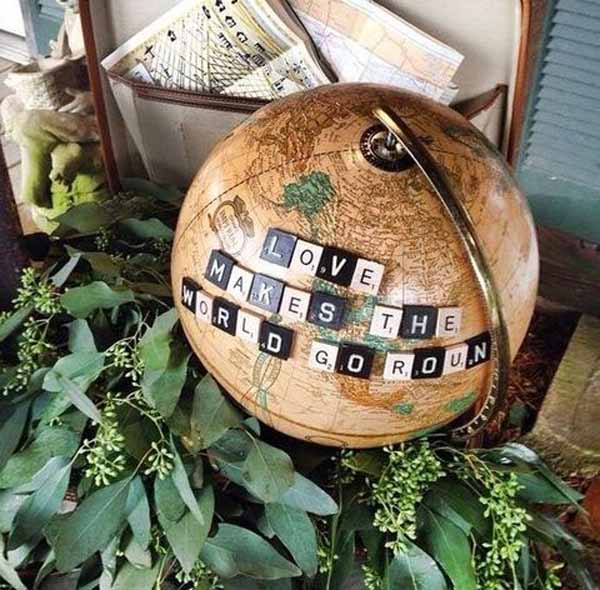 20. Passport to love, love this map themed wedding cake.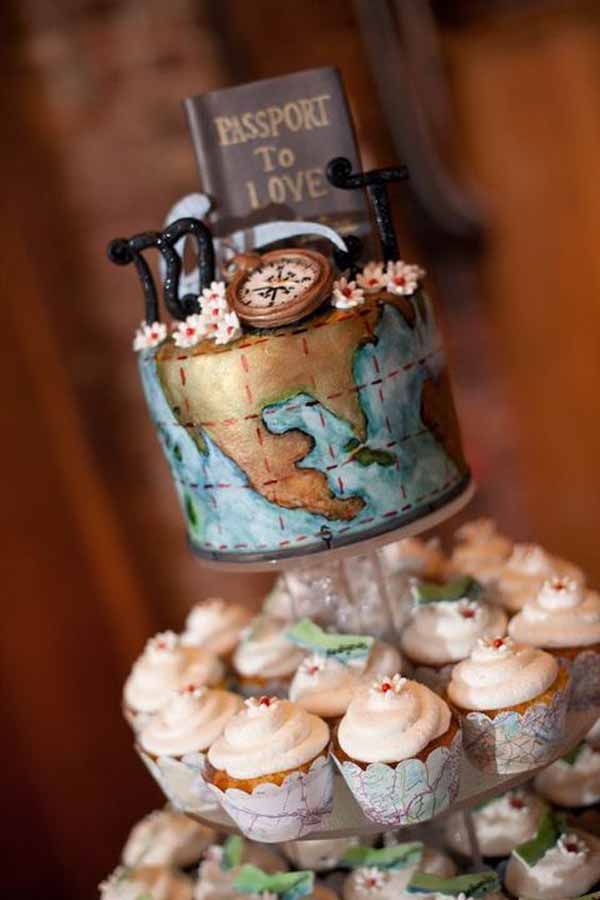 Photo source.
1 // 2 // 3 // 4 // 5 // 6 // 7 // 8 // 9 // 10 // 11 // 12 // 13 // 14 // 15 // 16 // 17 // 18 // 19 // 20